Bookity
Think, Learn, Do, Make
Cookity
Artsy Crafty
Cool
Cool or Wha…?
Wha…?
LOL
Teh Cute
Reading Update

You Had Better Make Some Noise: Words to Change the World by Phaidon Editors. A very good book of quotes tailored to these times we're living in.

Bookmarked for Death (Booktown Mystery #2) by Lorna Barrett. I only made it about five pages before deciding I didn't care at all and set it aside.

Crispin's Model by Max Gladstone. Good creepy Lovecraftian short from the POV of an artist's model sitting for an artist who pays very well but is decidedly odd…

The Dragon Conspiracy (SPI Files #2) by Lisa Shearin. Pretty good paranormal series about a Southern seer who works as an agent for Supernatural Protection and Investigation in New York City. Her boss is a vampire and his boss is a dragon…

Dead to Rites (Mick Oberon #3) by Ari Marmell. Good mystery/urban fantasy series set in 1930s Chicago about private investigator (and member of the Fae) Mick Oberon. He tries to avoid mob-related jobs, but…

Tricks of the Trade (Paranormal Scene Investigations #3) by Laura Anne Gilman. Good paranormal suspense (with a hint of romance) about an agency of New York City private investigators who are trying to prove to the Council governing the supernatural world that having unaffiliated investigators is a good thing.

A Darker Shade of Magic (Shades of Magic #1) by VE Schwab. Good tale of three Londons (White, Red, Grey) with varying degrees of magic, the man who can walk between them, a thief, and nefarious plots.
---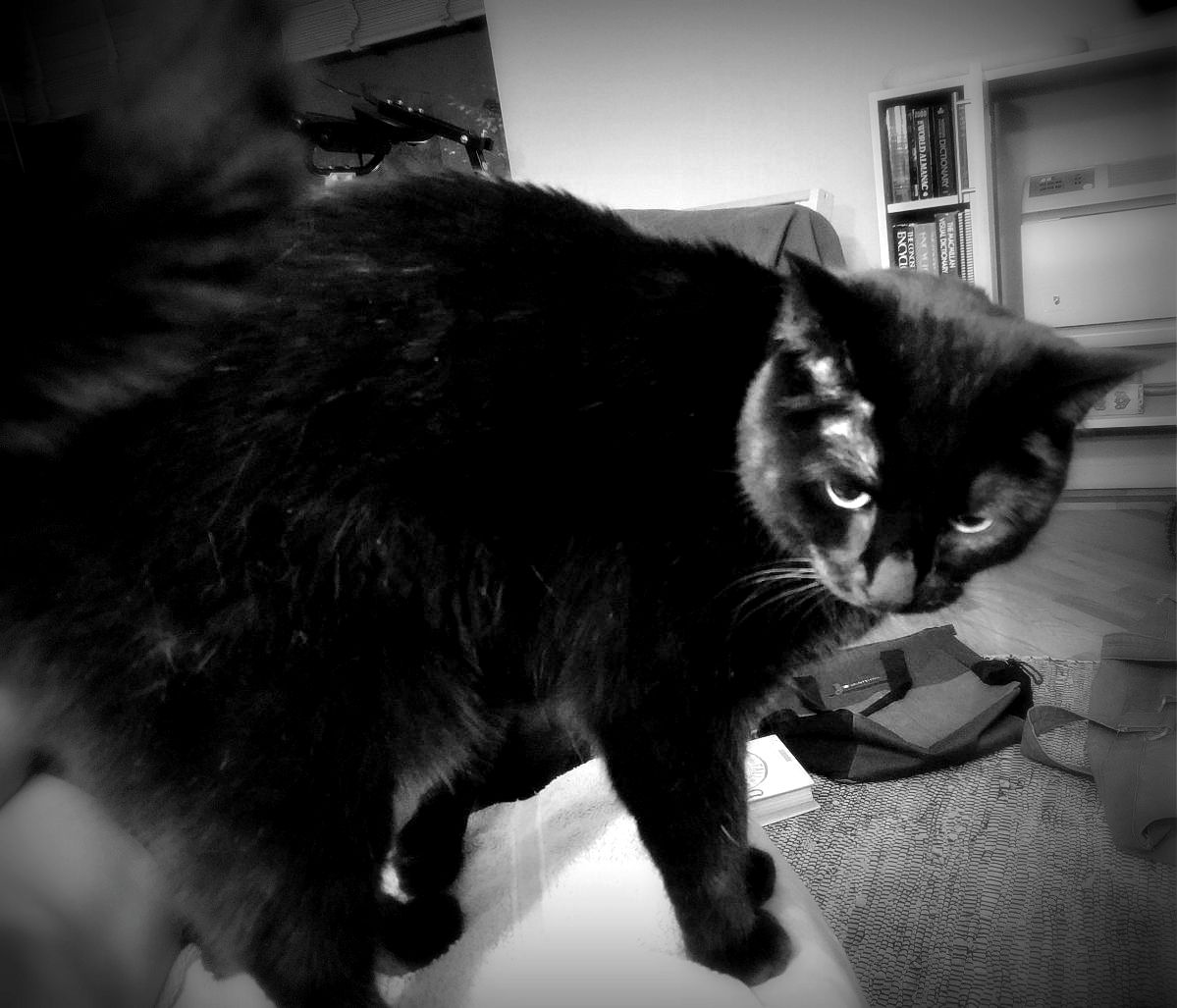 "Why aren't you petting me, Mom????" -Mayhem