Many thanks to Cardeno C for donating an ebook copy of the forthcoming m/m/m romance, More Than Everything (Family #3), for a lucky commenter to win! More Than Everything will be released on November 4 by Dreamspinner Press.
As a teenager, Charlie "Chase" Rhodes meets Scott Boone and falls head over heels in love with the popular, athletic boy next door. Charlie thinks he's living the dream when Scott says he feels the same way. But his dreams are dashed when Scott moves unexpectedly and doesn't return.

Years later, Chase meets brash and confident Adan Navarro, who claims all he wants is a round between the sheets. When they're still together after eight months, Chase is convinced Adan returns his love. But then the time comes to be open about their relationship, and Adan walks away instead.

Time heals all wounds, but when Charlie runs into Scott and Adan and realizes the only two men he's ever loved are now in love with each other, his heart breaks all over again. Scott and Adan tell Charlie they want him back, but Charlie doesn't know if he can trust two people who have hurt him so deeply. And even if he can, why would Scott and Adan want Charlie when they already have everything with each other?
Other Books
About Cardeno
Cardeno C. is a hopeless romantic who wants to add a little happiness and a few "awwws" into a reader's day. Writing is a nice break from real life as a corporate type and volunteer work with gay rights organizations. Cardeno often feels that characters write their own stories and just hopes to find enough time to get those stories on the page. And Cardeno loves to hear from readers so please drop a line to share your thoughts on a story. Find out more at Cardeno's website, blog, Facebook, and Twitter.
Contest Rules
To enter, leave a comment stating that you are entering the contest. Contest closes 7 pm CDT, Friday, November 1.
By entering the contest, you're confirming that you are at least 18 years old.
If you haven't commented before, your comment will not be visible until after I moderate it. Please do not leave a second comment because your first doesn't show up! The blog gnomes will decide your comments are spam and then only ritual dust bunny sacrifice will salvage your entry…
If your comment is actually an advertisement or if your CommentLuv link turns it into an advertisement, your comment will be deleted. (Most of you do not need to worry – this refers to some pretty clever comment spam.)
Winners will be selected by random number.
You must leave a valid email address in the "Email" portion of the comment form.
Please make sure that your spam filter allows email from stumblingoverchaos.com!
If a winner doesn't respond to my congratulations email within 48 hours, I will select another winner.
If you win, please respect the author's intellectual property and don't make copies of the ebook for anyone else.
This contest is open worldwide!
---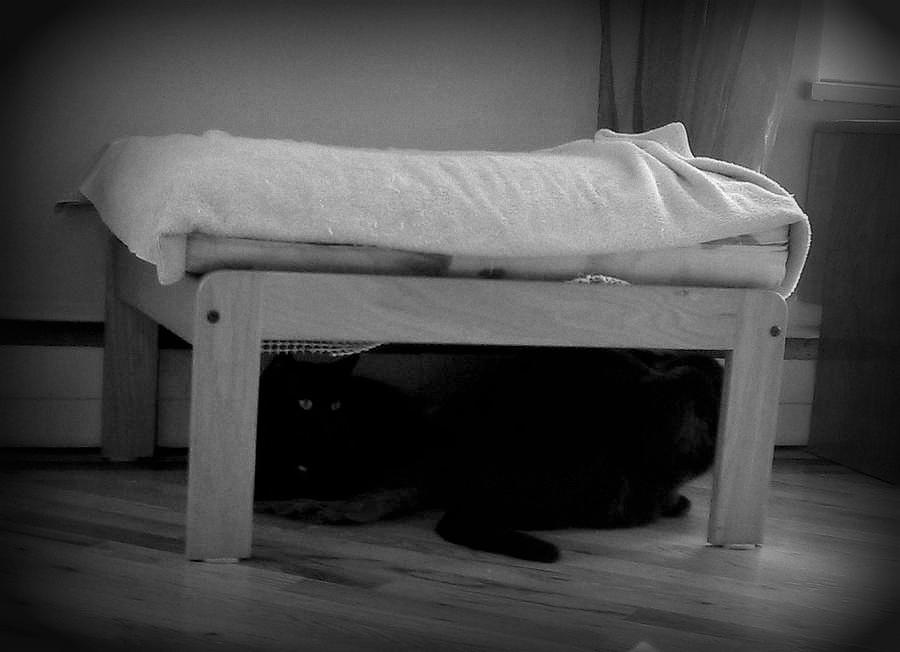 "We're ignoring you, Mom, because you're interrupting our kitty-only time." -Chaos
*ignoring* -Mayhem