---
---
Stop by and enter the contest for Tied Together (The Dark Angels #2) (2nd ed) by Z Allora! Closes 7 pm CST, December 1.
Don't forget to enter the contest for When Love Flue In (2nd ed) by Lillian Francis! Closes 7 pm CST, December 4.
---
Congrats to tea58, who won Baited by Tami Veldura! Tami will release Baited today.
Congrats to Jess1, who won The Fifth Son (2nd ed) by Blaine D Arden! The Fifth Son will be released by Cayendi Press today.
Congrats to Sally, who won Stardust by Andrew Grey! Stardust will be available as part of the Dreamspinner Press holiday collection Celebrate! on December 1.
---
---
Randonymity
Bookity
Gift Guides
Think, Make, Do, Learn
Cookity
Gluten Free
Crafty
Cool
Cool or Wha…?
Wha…?
LOL
Teh Cute
Reading Update

Casino Infernale (Secret Histories #7) by Simon R Green. Another ok addition to this series. Once again, only Eddie can save the family Drood and the world, blah blah blah.
---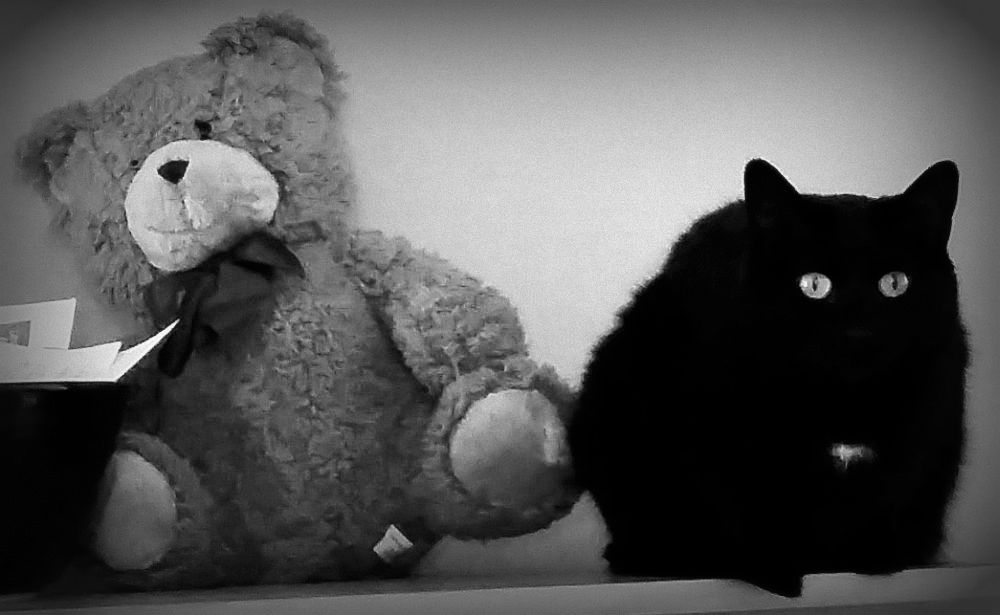 "I disapprove of this bear and of the coworkers who sent it to you with all of those terrifying 'Get Well Soon' balloons." -Mayhem