Randonymity
Finished a Christmas gift: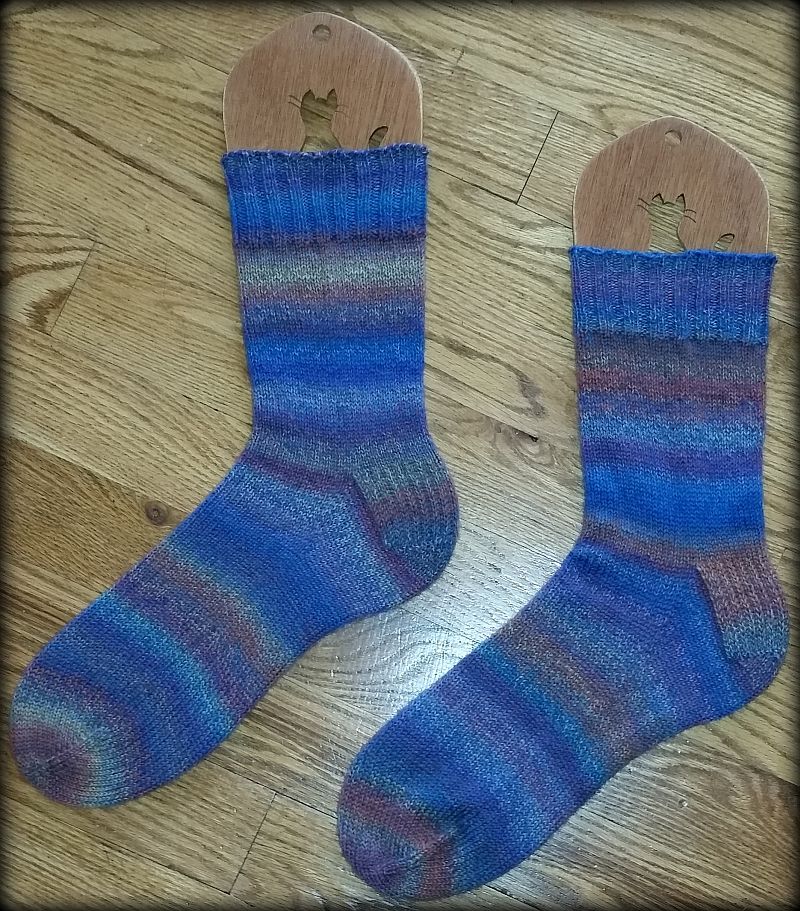 Bookity
Think, Make, Learn, Do
Cookity
Gluten Free
Crafty
Cool
Cool or Wha…?
Wha…?
LOL
Teh Cute
Reading Update

The Spy Who Haunted Me (Secret Histories #3) by Simon R Green. Ok paranormal thriller in which Eddie is teamed up with five other agents, who must work together and compete against each other to solve five great mysteries. The best part of this was Walker from the Nightside being one of the agents.

From Hell with Love (Secret Histories #4) by Simon R Green. Ok continuation of this paranormal thriller series. I would've been severely annoyed about the cliffhanger ending if I hadn't had the next book on hand.

Blackout (All Clear #1) by Connie Willis. Very good story about the delightful chaotic time traveling historians of Oxford. Of course things go terribly awry. 🙂 Be warned that this is the first half of a story and things stop at a precarious point, so have All Clear on hand to continue. *hopes that someone returns an ebook copy to my library very, very soon*
---
"Socks socks socks socks socks!" -Mayhem