---
---
Congrats to Fehu, who won Parting Shot (A Matter of Time #7) by Mary Calmes! Parting Shot is being released today by Dreamspinner Press.
Congrats to Max T, who won Fanning the Flames (The Match Before Christmas #2) (2nd ed) by Eden Winters!
---
---
Randonymity
Oh, unpacking, how I do hate thee.
Contests
Bookity
Ebookity
Think, Do, Make, Learn
Cookity
Gluten Free
Crafty
Cool
Cool or Wha…?
Wha…?
LOL
Teh Cute
Reading Update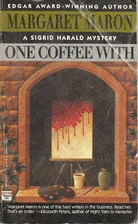 One Coffee With (Sigrid Harald #1) by Margaret Maron. I can't figure out why I liked this mystery so much the first time I read it roughly 10 years ago. It has not aged well.
Plus hockey fics. Of course. 🙂
---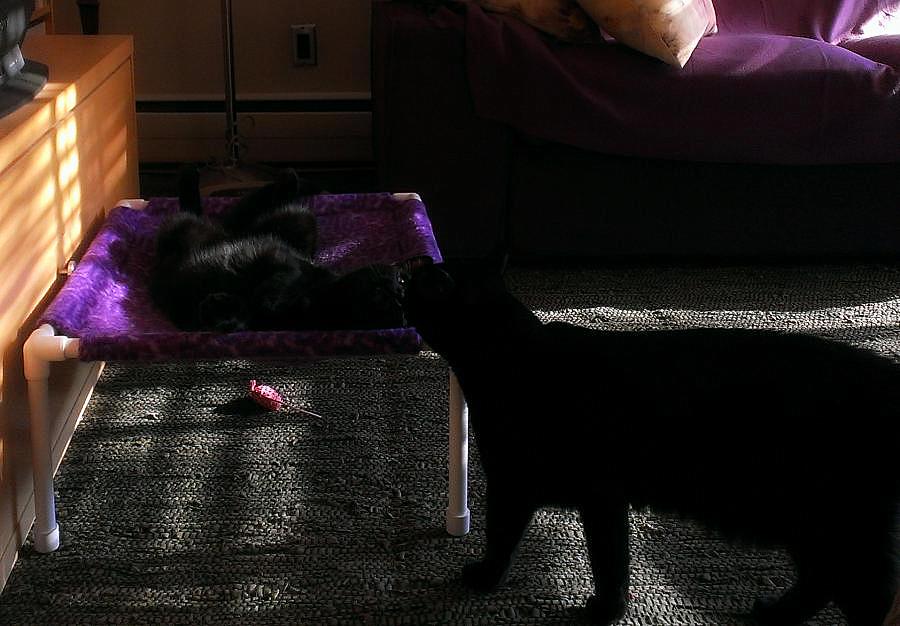 "Whatcha doing, big kitty?" -Mayhem
"Being all manly. Go away, May!" -Chaos