---
---
Congrats to Joder, who won Stranded by Andrew Grey! Stranded will be released by Dreamspinner Press on July 15.
---
---
Randonymity
On Saturday, the movers (Tyler and Tyler) moved the bulk of my worldly goods from my old third-floor condo (no elevator) to my new condo 6.5 blocks away… on the same street.
Hey, I like my neighborhood! 🙂
And I am soooooo glad I hired movers (a first for me) – it was worth every penny.
But oh, I forgot how time consuming it is to unpack and find a place for everything…
Need to buy more shelf lining paper – have so far gone through around 55 feet of the 18″ wide stuff and I am not done.
Contests
Bookity
Ebookity
Do, Think, Make, Learn
Cookity
Gluten Free
Drinkity
Cool
Cool or Wha…?
Wha…?
LOL
May doesn't sit on my head, but she'll make happy paws in my hair when I'm in bed, which takes bed head to whole new heights.
Teh Cute
Reading Update

Undone Deeds (Connor Grey #6) by Mark del Franco. This is a book that seemed to be trying too hard and simultaneously not trying hard enough, as the first half was slow and the second half was hella fast. Refreshing your memory of Celtic mythology before you read it wouldn't be amiss.
---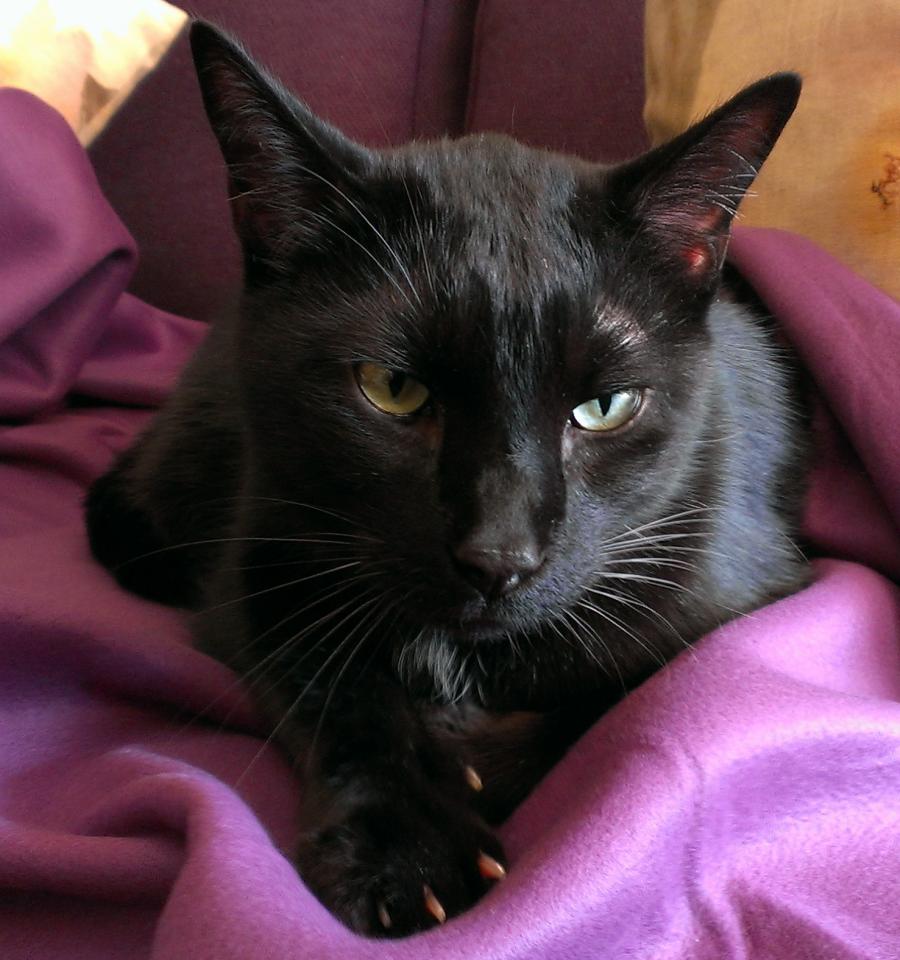 "Well, I guess this new purple couch is ok…" -Chaos
Picture taken from my new purple chaise lounge. 🙂