---
---
Congrats to Jess1, who won A Shot at Forgiveness by Cardeno C!
Congrats to Azure J, who won Masochist's Choice (Sun, Sea and Submission #5) by Kim Dare!
---
---
Randonymity
Chiang Mai Thai in Uptown Minneapolis has this amazing green sauce that comes with the grilled chicken Chiang Mai style. Everyone I know who's had it agrees it's completely delicious and addictive, and we all hoard our leftover bits of the sauce to use at home. All I can tell you is that it has garlic, some sort of spicy green chile (I'm guessing a type of spicy green Thai chile), and something that makes it a bit sticky when spilled (sugar? lime juice?). It smells like the spicy essence of greenness. YUM.
Contests
Bookity
Ebookity
Think, Make, Do, Learn
Cookity
Gluten Free
Drinkity
Crafty
Cool
Yes, it would be. (Make sure you hover your cursor over the comic for additional text.)
Cool or Wha…?
Wha…?
LOL
Teh Cute
Reading Update

Unperfect Souls (Connor Grey #4) by Mark Del Franco. Shit hits the fan in Boston as Connor's mysterious dark power continues to be mysterious.
---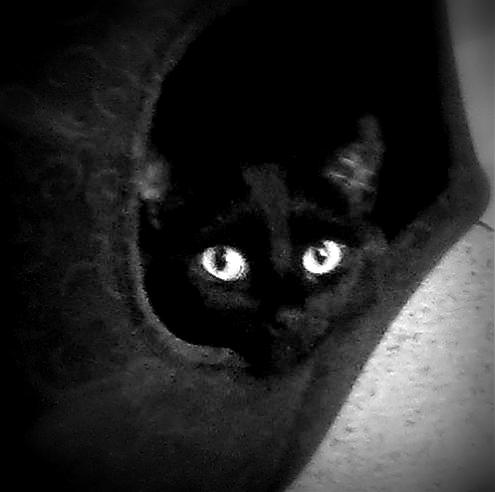 "Something's up. I don't know what it is, but I know I don't like it. Other than the great boxes that Mom brings home, that is!" -Mayhem