Bookity
Think, Do, Make, Learn
Cookity
Gluten Free
Artsy Crafty
Cool
Wha…?
LOL
Teh Cute
Reading Update

Hogfather (Discworld #20) by Terry Pratchett. Death fills in for the Hogfather…

Labyrinth,
Downpour,
Seawitch,
Possession, and
Revenant (Greywalker 5-9) by Kat Richardson. Good continuation of this urban fantasy series about a Seattle PI who can walk in the paranormal layer of reality known as the Grey.

Every Heart a Doorway (Wayward Children #1) by Seanan McGuire. Strange and beautiful tale of a school for children who've gone through portals to other worlds, returned, and been stuck here.
---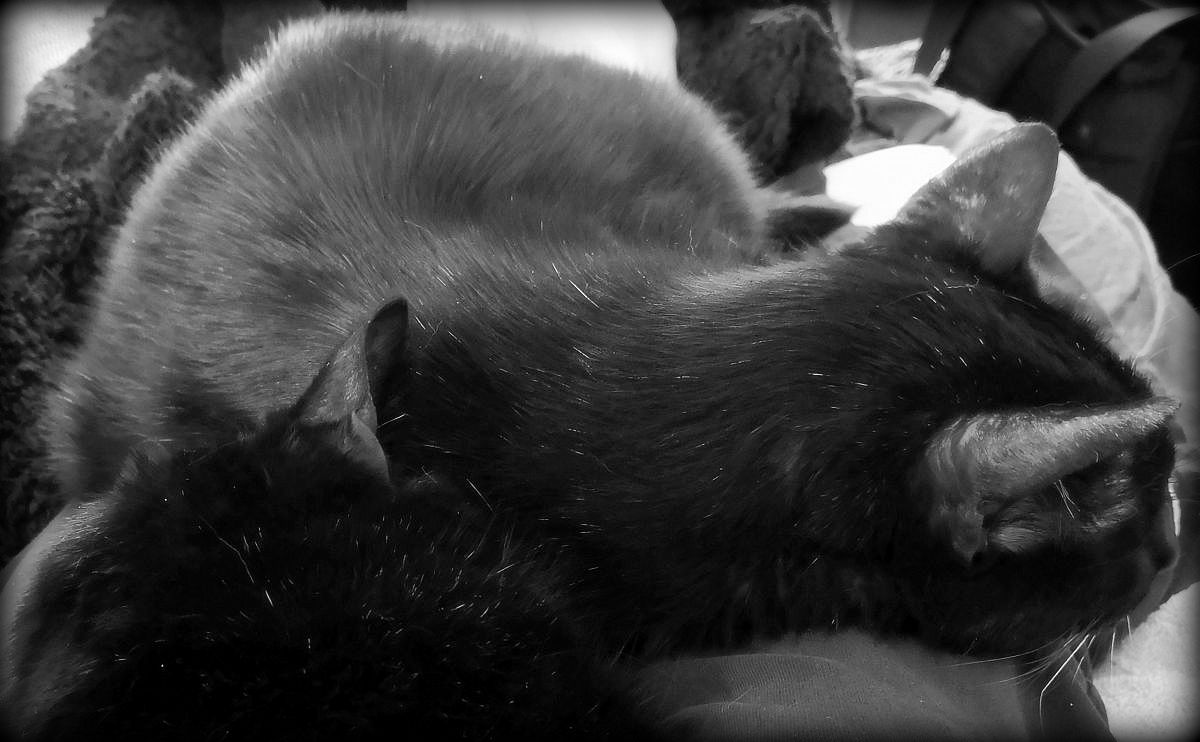 "…zzzzzzzzzzzzzzzzzz…" -Chaos & Mayhem
(This is from before Chaos' stay at the vet – now he has a big shaved spot on the back of his neck!)