---
---
Congrats to Pati, who won Kim Dare's Resplendence Publishing Gems short stories!
Congrats to Mammarella, who won Finally Fallen (The Dark Angels #3) (2nd ed) by Z Allora!
---
---
Many thanks to Clare London for donating an ebook copy of the forthcoming m/m romance box set, Brit Boys: On Boys by Clare London, Ashe Barker, MK Elliott, Lucy Felthouse, KD Grace, Lily Harlem, Sarah Masters, & Josephine Myles! Brit Boys: On Boys will be released December 30, but you can preorder it for $0.99 until then.
From east to west and north to south, these British boys are having a blast in and out of the bedroom with the men of their dreams. They're topping and bottoming from London to Cardiff, living out fantasies in the wildest fells and hooking up while serving HRH Queen Elizabeth II.

With passion and lust the name of the game, nothing is off limits. Throw in honed muscles, high-strength testosterone and an accent to die for and there is nothing they can't do and no one they can't get in this world or another.

Don't miss Brit Boys: On Boys – a smokin' hot box set, containing 147,000 words/440 pages of unforgettable M/M erotic romance from eight popular British authors.

Bodywork by Ashe Barker
Alex is doing okay. His body repair shop makes enough to live on, he has a decent apartment, life is fine. That all changes when he runs into Graham in a supermarket car park – literally. He offers to fix the damage to Graham's car free of charge. The sparks soon fly, and the heat between them has nothing to do with welding equipment.

Breaking the Marine by M.K. Elliott
Brandon Rosen hadn't planned for his final night before enrolling in the Royal Marines to involve a hot stranger and a pub car park. And he certainly hadn't planned for that same hot stranger to turn up at the barracks in the form of his Drill Instructor, Corporal Will Stewart. In the testosterone fuelled environment of the training camp, can Brandon and Will overcome past pains and face up to what they really want? Or will the Royal Marine Commando School break their relationship before it even gets started?

Love on Location by Lucy Felthouse
When Theo Samuels heads off to film on location in the village of Stoneydale, he's expecting drama to take place on camera, not off. But when he meets gorgeous local lad, Eddie Henderson, he struggles to ignore his attraction. A relationship between the two of them would be utterly impractical, yet they're drawn together nonetheless. Can they overcome the seemingly endless hurdles between them? Or is their fling destined to remain as just that?

Landscapes by K D Grace
Alonso Darlington has a disturbing method of keeping landscaper, Reese Chambers, both safe from and oblivious to his dangerous lust for the man. But Reese isn't easy to keep secrets from, and Alonso wants way more than to admire the man from afar. Can he risk a real relationship without risking Reese's life?

The Chase by Lily Harlem
Steve's killing time working in a comedy club. Why not? It makes him laugh and both the clientele and the comedians are not just fit but also great company. One stand up joker decides to create a wild goose chase for Steve and his ex Robert. Cavorting around Cardiff on a frosty night, however, does more than just show them the way to a threesome, it also reveals the reasons why they should give each other one more shot.

Dish of the Day by Clare London (Excerpt)
Richie's sunk all his hopes and savings into a new restaurant in south London promoting British ingredients and recipes. His best friends Craig and Ben should be around to help him celebrate the grand opening, but it looks like it's all heading for disaster – until his friends step in to tell him some home truths. Then they'll help him relax and enjoy their loving, intimate menu instead.

E2 by Sarah Masters
When Archie meets Dan after The Change, he realises there is no such thing as a random meeting of soul mates, it's all mapped out in the stars. Now all he's got to do is hope those orbiting planets stay in alignment and true love finds him again.

Locked Out by Josephine Myles
Getting accidentally locked out of his hotel room on Valentine's Day night is embarrassing enough for teacher Martin Cooper, but the fact he's stark naked makes it even worse. It doesn't help that the one person he runs into is Rod, the gorgeous man he'd been checking out earlier in the hotel pool. But when Rod offers Martin a refuge, the night heats up. Now if only Martin could get the hang of this seduction business…
Contest Rules
To enter, leave a comment below stating that you are entering the contest. Contest closes 7 pm CST, Monday, December 29.
By entering the contest, you're confirming that you are at least 18 years old.
If you haven't commented before, your comment will not be visible until after I moderate it. Please do not leave a second comment because your first doesn't show up! The blog gnomes will decide your comments are spam and then only luck and counterintuitive espionage will salvage your entry…
If your comment is actually an advertisement or if your CommentLuv link turns it into an advertisement, your comment will be deleted. (Most of you do not need to worry – this refers to some pretty clever comment spam.)
Winner will be selected by random number.
You must leave a valid email address in the "Email" portion of the comment form.
Please make sure that your spam filter allows email from stumblingoverchaos.com!
If a winner doesn't respond to my congratulations email within 48 hours, I will select another winner.
If you win, please respect the author's intellectual property and don't make copies of the ebook for anyone else.
This contest is open worldwide!
---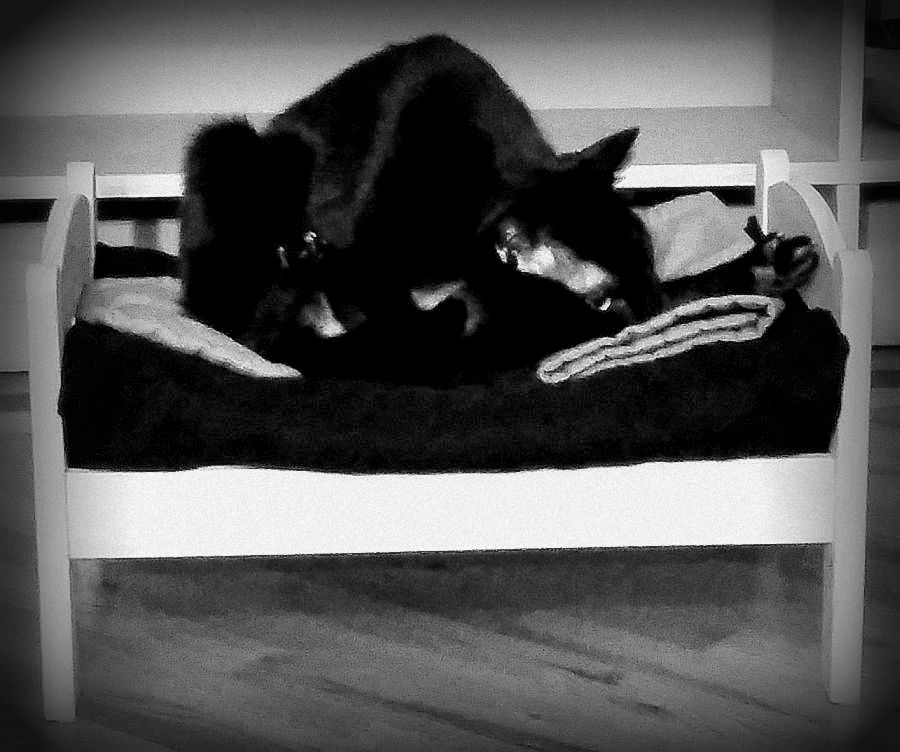 "Clean foot, clean foot, I'm going to have a clean clean foot!" -Chaos