Contests
Bookity
Ebookity
Learn, Make, Do, Think
Gluten Free
Not that Interested in the Post, But Holy Crap that Picture Is Scary
Huh
LOL
Teh Cute, It Burns
Reading Update

Phonebook by Amy Lane. ebook short. Fun'n'steamy m/m romance short about a guy on a business trip who calls his boyfriend, but is too embarrassed to have phone sex… directly, at least.

Gay Man Seeks Same (G-A-Y, Book 8 ) by Kim Dare. ebook. Sweet'n'kinky m/m romance about a serious guy who has a crush on his fickle coworker and places a personals ad in an attempt to get the coworker off his mind.

Bound by Deception,
Bound to Him, and Deliberately Unbound by Ava March. ebooks, plus free ebook short. Very good kinky Regency m/m romances about a minor aristocrat who's been in love with one of his well-to-do friends for years, but only recently realized that his friend was also gay. Will his deceptive scheme to take the place of his friend's usual whore, while remaining anonymous, ultimately backfire? (And check out Ava's post Story Behind the Story – Bound by Deception.)

The Cross of Sins (Fathom's Five, Book 1) by Geoffrey Knight. Say you had five gay Indiana Joneses… you'd have Fathom's Five and a rollicking romp of a read. 🙂

The Landlord by Jeff Erno. ebook. Ok kinky m/m romance that was a really mixed read for me. It's about a brand-new college grad who gets his first job, rents his first apartment, and, via his landlord, discovers his submissive side. While I enjoyed the story, I didn't enjoy the writing; who thinks in the passive voice?!
The following are all part of Dreamspinner's Midsummer's Nightmare Daily Dose:

Love Among the Stacks by Andi Deacon. ebook short. Enjoyable paranormal m/m short about a guy who's doing research among the library stacks late one evening when he meets a very intriguing library worker.

Becoming the Spoils by J.L. Merrow. ebook short. Very good, fun paranormal m/m romance short about a journalist who gets gothed up and goes clubbing in an attempt to get the scoop on vampires, but who gets a little bit more than he bargained for.

The Scenic Route by Chrissy Munder. ebook short. Spooky short m/m paranormal romance about two guys driving through Lower Michigan on their way to the UP who stop at an extremely rustic motel for the night…

The Wounds in the Walls by Heidi Cullinan. ebook. Very good paranormal m/m romance about a day laborer who's hired by a paranormal psychologist to, supposedly, do some work on an old house with a tragic past. Be aware that there are some menagey bits, but, as with Special Delivery, Heidi Cullinan makes it work.

Wishes by Moria McCain. ebook short. Short paranormal m/m romance about werewolves living in a society that doesn't believe there can be mating bonds other than male-female. This started out strong, but too much story was crammed into far too little space and the ending felt rushed.
---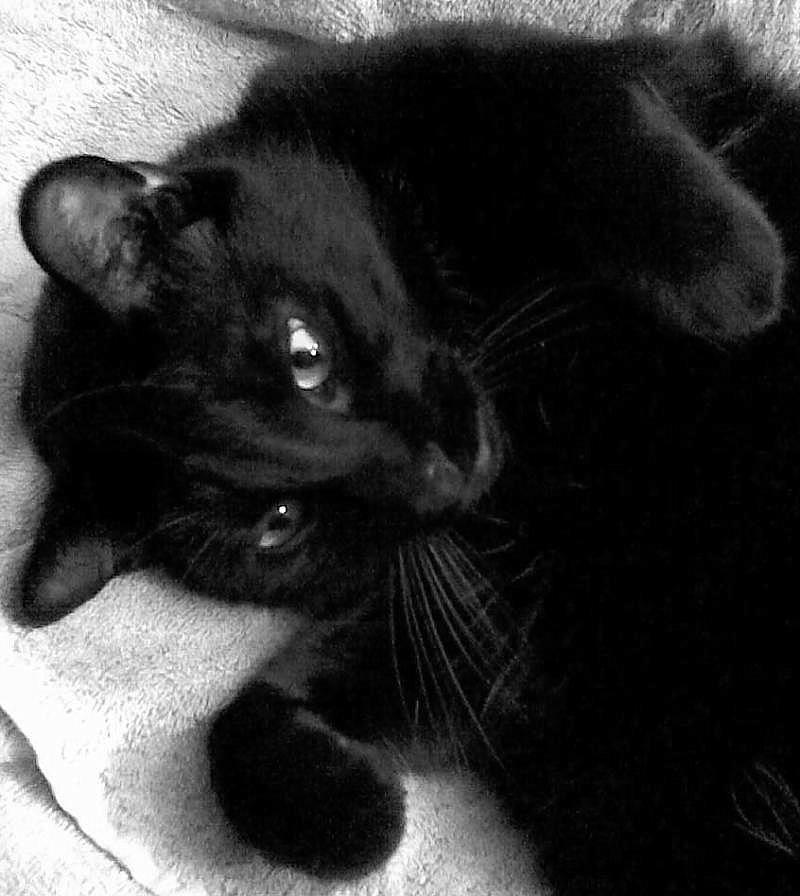 "Maybe they'll forget how crabby I was yesterday, coo about how cute I look today, and try to rub my tummy. Bwa-ha-ha!" -Chaos