I suppose I shouldn't be surprised that our two weeks of glorious sunshine have given way to a week (so far) of clouds and rain.
The snow is mostly gone, since it's also been unseasonably warm.
I think I'm preparing for the start of Daylight Savings Time this weekend by already feeling tired.
Ok, I'm back. The previous reminded me that some of contests from yesterday's linkity post actually end in EDT/CDT instead of EST/CST. All fixed now.
I have started a new pair of socks.
I'm already past the heel and into the leg on the first sock!
Too bad my sister-in-law's birthday is tomorrow and I'm sure she really wants two completed socks instead of one sock, 2/3 done.
Earlier this week, I was sitting innocently on my couch, type typing away on my laptop when a yowling black blur of stench hurtled past me and shit-o-caust arrived in my living room.
What caused this most horrible and inauspicious event?
Chaos exiting the litterbox at high speed with poop attached to his butt by one of my hairs that he'd consumed.
He was, apparently, fleeing in terror from the poop chasing him.
I must have missed the chapter in the cat owner's manual where it prepared you to have to chase down your pet as he fled from his own poop, hold him down, and clean his butt with toilet paper.
Because? I'm pretty sure I'd have remembered that chapter.
---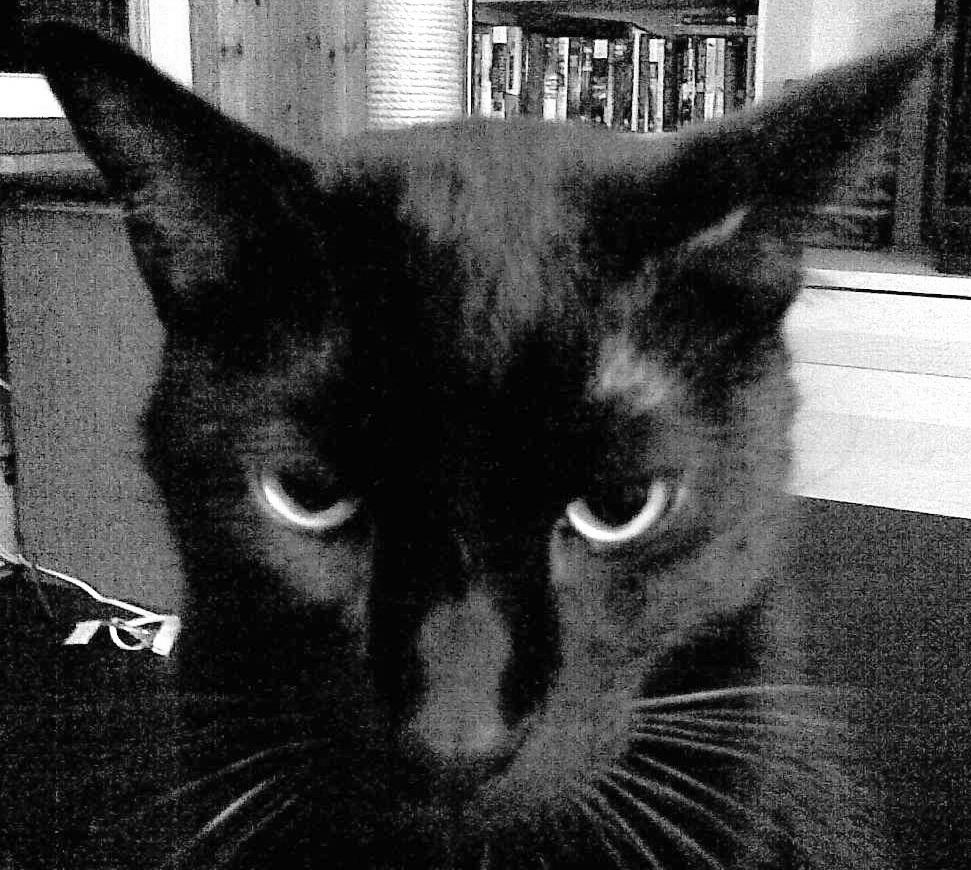 "Have no doubt that I will get you for sharing that, Mom. And also? It never happened." -Chaos