Several of you have wondered if Slouching Guy and Open Black Jacket Guy (OBJG) are the same person.
Hmm. Good question. I can't quite tell.
What do you think?
I think they both have the same… belt.
And is this the same guy, or just someone else wearing that same jacket (now with bonus cop's shield)?!
Discuss.
---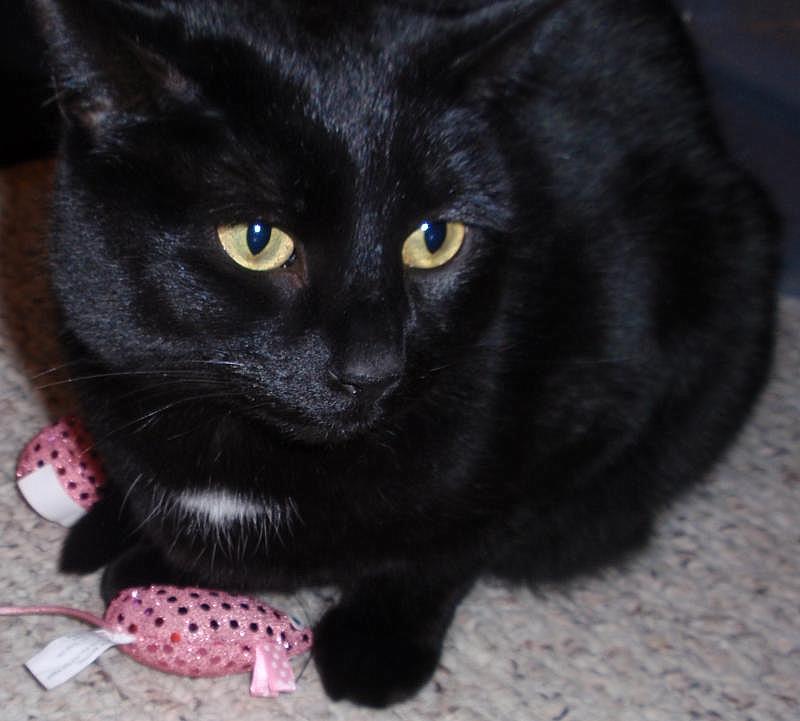 "These are my pink sparklies. Mine. MINE!!! You stay away, you big kitty, you." -Mayhem
I think it's safe to say she likes them, Nicole – thank you!