Did everyone have a good holiday?
My Christmas Eve looked a bit dicey at first, since we got a foot of snow from December 23 through 24!
My car is rear-wheel drive (i.e., handles poorly in snow, even with 120 pounds of sand and 40 pounds of kitty litter in the trunk) and is only about three inches off the ground.
Did I mention that we got a foot of snow?
And that Minneapolis was mostly just plowing major streets until the snow finished?
And that I don't live on a major street; I park my car in a parking lot off of a narrow neglected alley?
But! My brother to the rescue! He picked me up in his big ol' four-wheel drive pickup and saved Christmas.
When my brother dropped me off at home on the morning of the 25th, the snow had changed to rain.
I'm sure driving got really exciting at that point.
I wouldn't know, since I hunkered down in my condo and didn't go anywhere else all weekend.
When I drove to work Monday morning, my car looked more like a small portable snow bank than a vehicle.
As I got home from work Monday evening, two guys left our building.
They were carrying a bathtub…
…which had been sawed in half.
There was soymilk every flippin' where.
---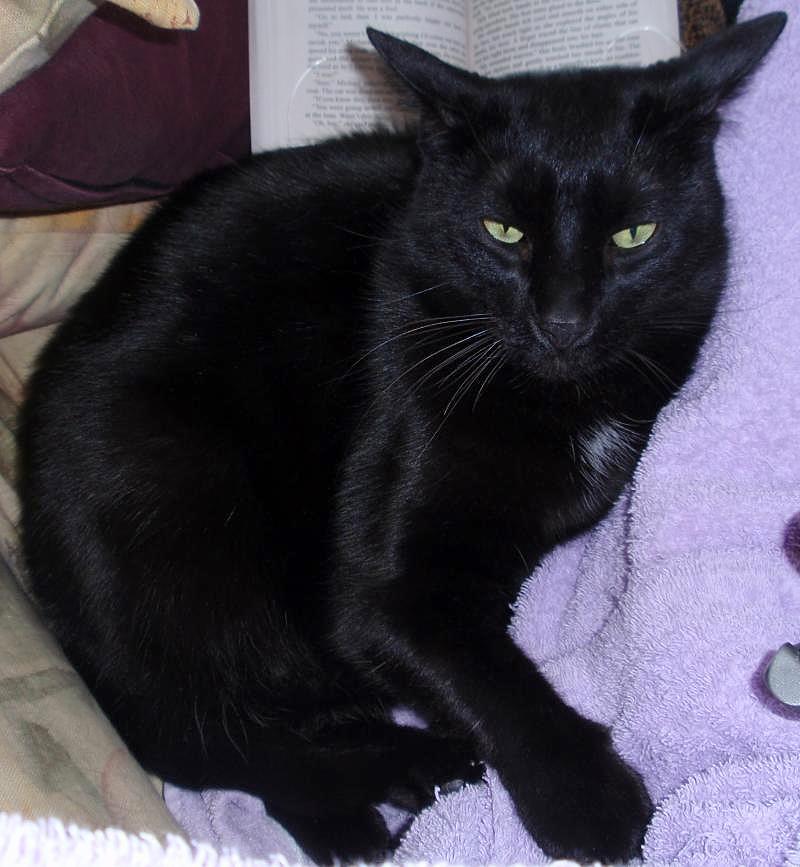 "I'll give you one chance to recant that 'bad kitty' business, Mom." -Chaos