Since linkity-making time happens to be on my birthday, this will be brief. And next week, linkity-making time is on American Thanksgiving, so no linkity at all then. Take care and see you in a few weeks!
---
Looks like Harry's waiting for the remote and a beer…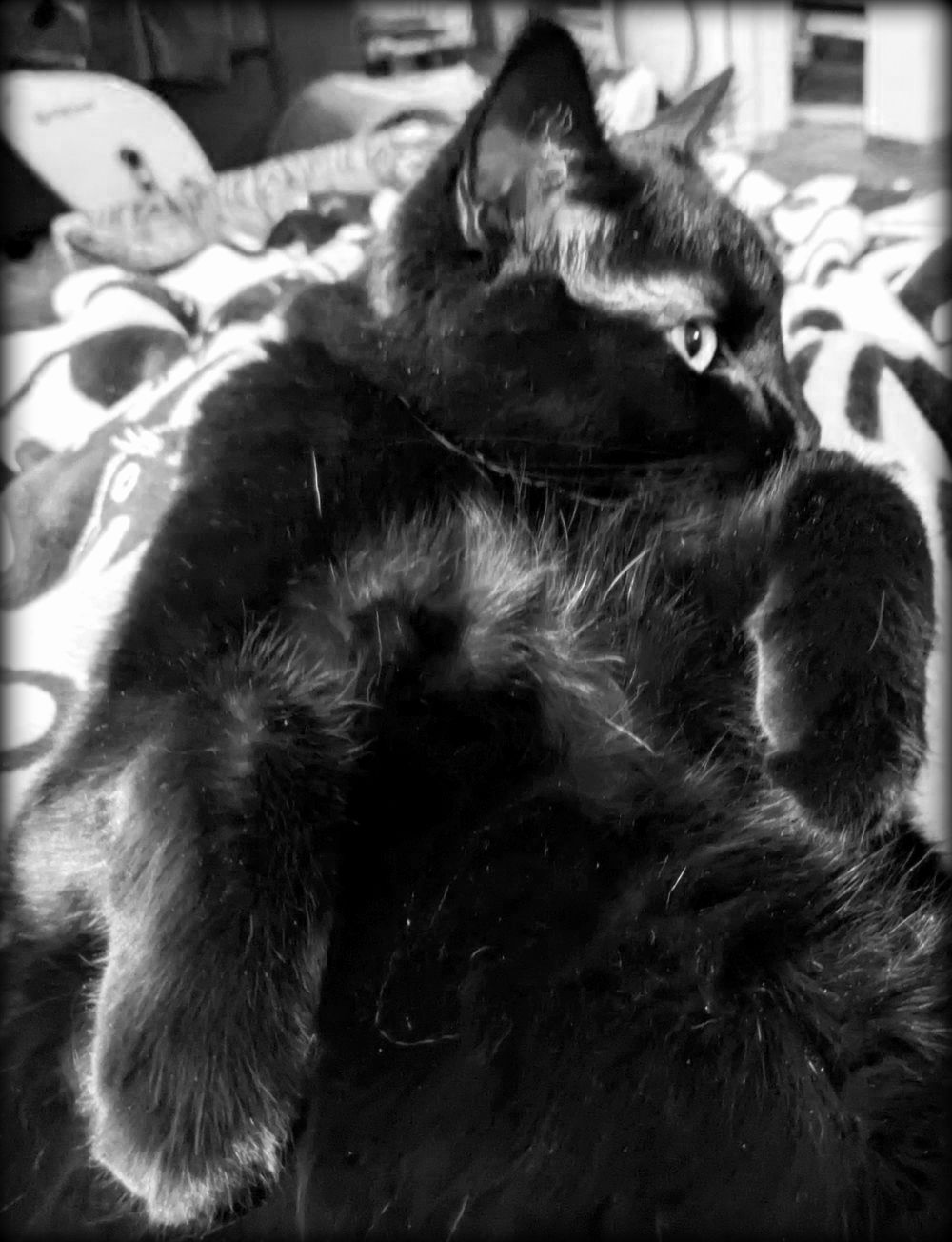 Polly and her very soft tummy.
Sleeping Mayhem curl.