---
---
Don't forget to enter the contest for With Wings (The Dark Angels #1) (2nd ed) by Z Allora! Closes  7 pm CDT, Friday, September 19.
---
Congrats to Neene, who won A Matter of When by Eden Winters! A Matter of When will be released September 15 by Dreamspinner Press.
---
---
Randonymity
Probably you should brace yourselves for today's reading update… I took a reading vacation (ie, a vacation to hang out and read) and added some things to my usual hockey fic reading diet.
Alas, the latest version of WordPress made putting nice blank lines between each Linkity bullet point something that requires a lot of time-consuming manual coding. It ain't happening. Sorry.
Contest(s)
Bookity
Think, Do, Make, Learn
Cookity
Gluten Free
Crafty
Cool
Cool or Wha…?
Wha…?
LOL
Teh Cute
Reading Update

Life & Spectrum: A Revealing Look at High Functioning Autism and Asperger's Syndrome by CG Meloy. So-so collection of first-person vignettes about how one man experiences his life with high-functioning autism.While I could definitely relate to some parts of the book, a lot of his experiences didn't particularly relate to me. At the end, I was thinking mostly about skimming through Aspergirls: Empowering Females with Asperger Syndrome again, because Life & Spectrum reminded me how different the male and female experiences of autism can be.

I Am Special: A Workbook to Help Children, Teens and Adults with Autism Spectrum Disorders to Understand Their Diagnosis, Gain Confidence and Thrive by Peter Vermeulen. I read the first several chapters, then skimmed the rest of the book. The workbook format didn't really work for me – the whole thing (probably unsurprisingly) felt rather distant and academic.

Midnight Riot (Rivers of London #1) by Ben Aaronovitch. Very good urban fantasy mystery set in London about a young police constable who becomes the apprentice of the one-man magical department and is caught up in a swirl of ghosts, theater, murder, and revenge. It took me a bit to get immersed in the first-person Britishness, but once I did I was hooked.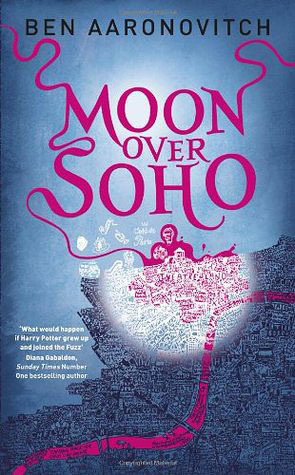 Moon Over Soho (Rivers of London #2) by Ben Aaronovitch. Very good second installment in the Rivers of London series as Peter continues his magical training and things go awry, as per usual.

Whispers Under Ground (Rivers of London #3) by Ben Aaronovitch. Very good continuation of the Rivers of London series as Peter is joined by a second apprentice. I really can't put these darn books down – they're very compelling and immersive.

Broken Homes (Rivers of London #4) by Ben Aaronovitch. Very good urban fantasy thriller continuing the story of Peter Grant, apprentice wizard and London constable. I couldn't put this down and was completely unprepared for the plot twist. I need the next book NOW. At least there's no chance of me forgetting what happened in this book before the next book is released…

Crimes Against Magic (The Hellequin Chronicles #1) by Steve McHugh. Immersive dark urban fantasy about a thief who woke up tabula rasa ten years ago. As he takes jobs that are not at all what they seem, his memory begins to return… but it might not return fast enough to save him and those he must protect.

Fated (Alex Verus #1) by Benedict Jacka. Good urban fantasy about a London mage whose power is divination. He'd be perfectly content to be left to quietly run his magic shop, but things never work out that way.

Cursed (Alex Verus #2) by Benedict Jacka. Good continuation of the series in which things get complicated as Alex tries to handle an enchantress, a monkey's paw, and mages who are never up front about what they actually want. I'm enjoying these, but they're pretty standard UF fare.

Taken (Alex Verus #3) by Benedict Jacka. Good addition to the series in which Alex tries to figure out why apprentices are disappearing. The series is growing on me, bit by bit – I mostly kept reading the first one just to be reading something, but each new book is drawing me in more.

Chosen (Alex Verus #4) by Benedict Jacka. Another good addition to the series. This time Alex has to face parts of his past he'd rather not remember as he's hunted by someone who wants vengeance. Bit of a niggle at the very end – not a cliffie, really, but it was a deliberate tease for the next book. I'm not fond of those.

Where Countries Come to Play: Celebrating the World of Olympic Hockey and the Triple Gold Club by Andrew Podnieks. Ok nonfiction book that first summarizes the careers of the 26 Triple Gold Club winners (meaning hockey players or coaches who've won the Stanley Cup, plus gold in the World Championships and Olympics), then summarizes each of the Winter Olympics through 2010. Perhaps the most surprising thing I learned is that Great Britain has won a gold and a bronze Olympic medal for ice hockey.

Beautifully Unique Sparkleponies: On Myths, Morons, Free Speech, Football, and Other Absurdities by Chris Kluwe. Kluwe is a smart guy. Unfortunately, this book feels as if he spends most of his writing time flexing his vocabulary so we don't forget that he's a smart guy. DNF at 14%.
---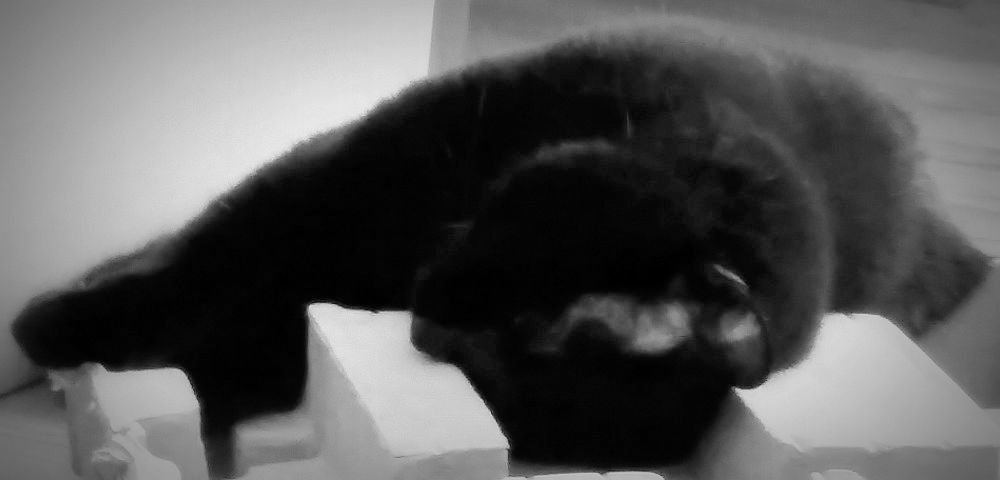 "…zzzzzzzzzzzzzzzzzzzzz…" -Mayhem