Many thanks to Kate McMurray for donating an ebook copy of her forthcoming m/m romance, The Silence of the Stars (Stars #2), for a lucky commenter to win! The Silence of the Stars will be released on May 30 by Dreamspinner Press.
Sandy Sullivan has gotten so good at covering up his emotions, he's waiting for someone to hand him an Oscar. On the outside, he's a cheerful, funny guy, but his good humor is the only thing keeping awful memories from his army tours in Afghanistan at bay. Worse, Sandy is now adrift after breaking up with the only man who ever understood him, but who also wanted to fix him the way Sandy's been fixing up his new house in Brooklyn.

Everett Blake seems to have everything: good looks, money, and talent to spare. He parlayed a successful career as a violinist into a teaching job at Manhattan's elite Olcott School and until four months ago, he even had the perfect boyfriend. Now he's on his own, trying to give his new apartment some personality, even if it is unkempt compared to the perfect home he shared with his ex. When hiring a contractor to renovate his kitchen sends Sandy barreling into his life, Everett is only too happy to accept the chaos… until he realizes he's in over his head.
About Kate
Kate McMurray is a nonfiction editor by day. Among other things, Kate is crafty (mostly knitting and sewing, but she also wields power tools), she plays the violin, she has an English degree, and she is maybe a little obsessed with baseball. She lives in Brooklyn, NY. You can find out more about Kate at her website, on Facebook, and on Twitter.
Contest Rules
To enter, leave a comment below stating that you are entering the contest. Contest closes 7 pm CDT, Friday, June 6.
By entering the contest, you're confirming that you are at least 18 years old.
If you haven't commented before, your comment will not be visible until after I moderate it. Please do not leave a second comment because your first doesn't show up! The blog gnomes will decide your comments are spam and then only luck and counterintuitive espionage will salvage your entry…
If your comment is actually an advertisement or if your CommentLuv link turns it into an advertisement, your comment will be deleted. (Most of you do not need to worry – this refers to some pretty clever comment spam.)
Winner will be selected by random number.
You must leave a valid email address in the "Email" portion of the comment form.
Please make sure that your spam filter allows email from stumblingoverchaos.com!
If a winner doesn't respond to my congratulations email within 48 hours, I will select another winner.
If you win, please respect the author's intellectual property and don't make copies of the ebook for anyone else.
This contest is open worldwide!
---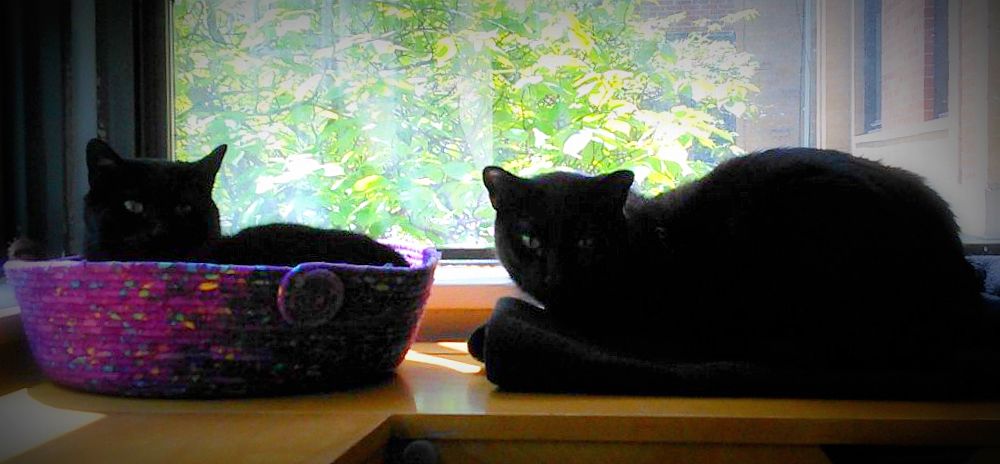 "We have evaluated your life and choices." -Mayhem
"And you have been found wanting." -Chaos