Many thanks to Heidi Cullinan for donating an ebook copy of her forthcoming m/m holiday romance, Let It Snow, for a lucky commenter to win! Let It Snow will be released by Samhain Publishing on November 26.
The weather outside is frightful, but this Minnesota northwoods cabin is getting pretty hot.

Stylist Frankie Blackburn never meant to get lost in Logan, Minnesota, but his malfunctioning GPS felt otherwise, and a record-breaking snowfall ensures he won't be heading back to Minneapolis anytime soon. Being rescued by three sexy lumberjacks is fine as a fantasy, but in reality the biggest of the bears is awfully cranky and seems ready to gobble Frankie right up.

Marcus Gardner wasn't always a lumberjack – once a high-powered Minneapolis lawyer, he's come home to Logan to lick his wounds, not play with a sassy city twink who might as well have stepped directly out of his past. But as the northwinds blow and guards come down, Frankie and Marcus find they have a lot more in common than they don't. Could the man who won't live in the country and the man who won't go back to the city truly find a home together? Because the longer it snows, the deeper they fall in love, and all they want for Christmas is each other.

Warning: Contains power outages, excessive snowfall, and incredibly sexy bears.
Excerpt (scroll down and select tab)
Other Books
About Heidi
Heidi Cullinan has always loved a good love story, provided it has a happy ending. She enjoys writing across many genres but loves above all to write happy, romantic endings for LGBT characters because there just aren't enough of those stories out there. When Heidi isn't writing, she enjoys cooking, reading, knitting, listening to music, and watching television with her family. Heidi also volunteers frequently for her state's LGBT rights group, One Iowa, and is proud to be from the first Midwestern state to legalize same-sex marriage.

You can visit Heidi at her website and at her blog.
Contest Rules
To enter, leave a comment stating that you are entering the contest. Contest closes 7 pm CST, Monday, November 25.
By entering the contest, you're confirming that you are at least 18 years old.
If you haven't commented before, your comment will not be visible until after I moderate it. Please do not leave a second comment because your first doesn't show up! The blog gnomes will decide your comments are spam and then only ritual dust bunny sacrifice will salvage your entry…
If your comment is actually an advertisement or if your CommentLuv link turns it into an advertisement, your comment will be deleted. (Most of you do not need to worry – this refers to some pretty clever comment spam.)
Winners will be selected by random number.
You must leave a valid email address in the "Email" portion of the comment form.
Please make sure that your spam filter allows email from stumblingoverchaos.com!
If a winner doesn't respond to my congratulations email within 48 hours, I will select another winner.
If you win, please respect the author's intellectual property and don't make copies of the ebook for anyone else.
This contest is open worldwide!
---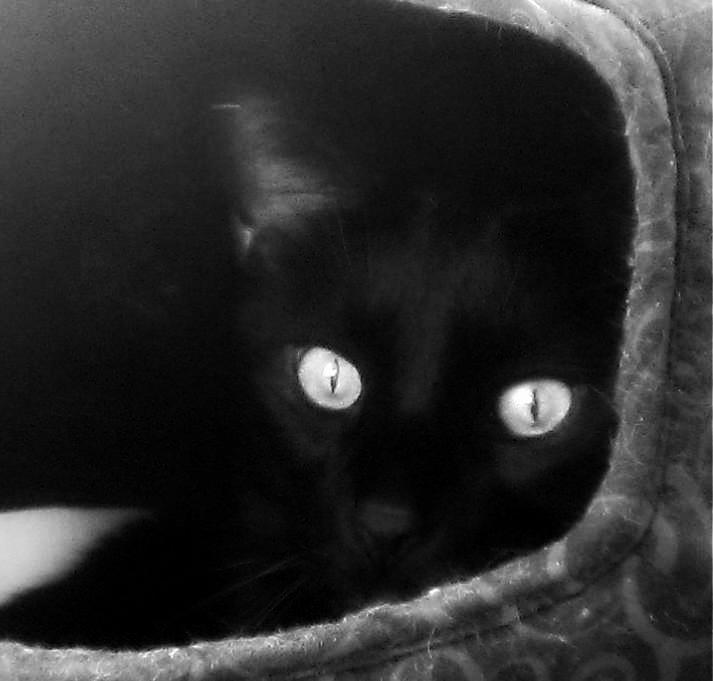 "I'm hiding. You can't see me!" -Chaos