Many thanks to Dreamspinner Press for donating an ebook copy of the forthcoming m/m romance anthology, Uniform Appeal, for a lucky commenter to win! Uniform Appeal will be released on April 11. *waves at Likes To Get Naked At Fires Guy (LTGNAFG)*
Chasing Jamie by Eric Arvin
When small-town Deputy Sheriff Wade Bailey gets a call about a disturbance at the county fair, he's not really surprised to find his boyfriend, Jamie, is the perpetrator. Jamie's always had more energy than he knows what to do with, but something more than his usual restlessness is driving him lately, leaving Wade struggling to understand what Jamie really needs.

Famished by Lou Harper
After being pulled over on the drive home from his job at an LA bar, Sean Taylor can't get the hunky motorcycle cop out of his fantasies. When he spots the same cop at an intersection a week later, Sean impulsively rolls through the stop sign to get the man's attention. Unfortunately, all he gets is a traffic ticket and the conviction that the cop of his dreams is straight – until the night Officer Jones walks into his bar.

Delayed in San Diego by Pepper Espinoza
A failed business venture forces Chandler Dawson to leave San Diego and return home to Utah. But a winter storm closes the Salt Lake airport, giving him one extra night in southern California. Marine First Lieutenant Cody Atkinson is on his way to his own icy reception in Salt Lake City, and he's more than happy to spend the night in Chandler's warm, welcoming arms. Can the pleasure and solace they share last beyond one night?

Hot Stuff by Maria Albert
Firefighter Drake "Hot Stuff" Drummond's favorite fantasy appears to be coming true when he's stopped by police officer Perrin Davis for a moving violation. Unfortunately, the hot little rookie wants nothing to do with Drake. Will the circumstances of their initial meeting destroy any chance Drake has of winning the young officer's heart?

Duty by Emily Moreton
Major Alex Sheppard has plans for his evening that absolutely do not include anything work-related, but when his CO tags him to play driver for a visiting brigadier general, it's not like he can say no. Of course, it helps that General Hendrickson is hot as sin in his dress uniform – and that working a room full of movers and shakers in the name of army funding isn't all he excels at.

Discovering Columbus by Shae Connor
Cleveland cops Thad and Frank are just friendly colleagues until Thad escorts Frank to a trial in Columbus and discovers a possibility for more between them. After a night of sex and laughter, Frank challenges Thad to decide how things will go once they get back home. Thad's not out at work yet, but he's learning that Frank has a way of making him want to take chances.

Fire House Flame by Paul Taylor
In 1910, young firefighter John McKinney's engine company has just taken delivery of the town's first motorized fire truck. As Memorial Day approaches, the proud company prepares to lead the town parade with its fancy new rig. Rookie hoseman McKinney is subjected to the usual firehouse jokes played on new men, such as being sent to the colored volunteer firehouse to ask for nonexistent equipment like a left-handed nozzle. There he meets Captain Jones, a strapping older firefighter who inspires feelings McKinney can't explain.

Sold! By K.R. Foster
Detective David Price doesn't expect his reward for capturing a notorious serial killer to be forced participation in a bachelor charity auction. Stunned at being sold for more money than he makes in an entire year, David is even more surprised to discover that the woman who purchased him was bidding on behalf of  her boss – bestselling author Jonathan Froste.

Heat of the Moment by Dawn Douglas
Dr. Jake Matthews is working as a fellow in critical medicine at a hospital in San Antonio when a disastrous high-rise blaze brings firefighter Sam Roberts to his ER. Passion ignites when Sam and Jake realize that sometimes the only way to get through a tragedy is to find someone to help you celebrate life.

Double Cross by Lesley Hastings
William Ford – that's the name he uses, anyway – is on a mission.  His World War II RAF uniform will get him entrance to the exclusive Hephaestion's Gentleman's Club and the attention of a Russian calling himself Yulian Kozlow. Major Kozlow possesses information of great interest to Her Majesty's government, and by the end of the day, that information needs to be in William's hands. The job would be a lot easier, of course, if William's cheating ex (and fellow spy) would stop interrupting him with text messages in the middle of the mission – and if Kozlow weren't quite so attractive.

The Night Shift by Louise Blaydon
Jonas Kelshiker's job on the night shift in the Evidence Room has rid him of any preconceptions that all police officers are sex on legs. Then Vice detective Dan Harris shows up at his window, and Jonas realizes he may have ditched those preconceptions too soon. Dan is gorgeous, funny, and even potentially gay, but Jonas is kind of shy, and it will take something drastic to push him into making a move.

Jean-Paul by Ryan Loveless
Paris, August 1918: Young US Army Lieutenant Joshua Pascal is preparing to lead his platoon in their first engagement against the Germans. Despite his training, Joshua can't help questioning his qualifications to command older and more experienced men – especially when his second-in-command discovers he's still a virgin and drags him to a brothel to "make a man of him." It's not until he meets a special young man by chance that Joshua discovers the courage to be the leader he needs to be.

Walk a Mile by G.R. Richards
Shen has every excuse in the book to stay in the closet. He's pretty much the only cop on the beat of Chinese ancestry, he barely scraped by the height requirement to join the force, and now he's going to admit he's gay? Fat chance!  But when his division joins in the Walk a Mile fundraiser – a fun run in high heels – he finds himself thrown together with Giorgio, another constable in Shen's unit who may not be as straight as Shen has always assumed.

Secrets and Lies by Jay Starre
Dean's boyfriend is a liar. When Dean met Brent, he had no idea that the clean-cut, rather ordinary guy who called himself "Brian" was anything other than he claimed. An extraordinary romp in the sack turns dangerous when Dean discovers his new lover has secrets that make him doubt everything, including Brent's claims of love.

The US Male by Lisa Worrall
Uniforms? Nope, they did absolutely nothing for Rick. Firemen, cops, Marines, none of them created the slightest tingle. As far as Rick was concerned, give him a nice pair of tight jeans that hugged a firm ass and a black button down shirt any day – you could keep the uniforms. At least that's what he thought until he opened the door to the new mailman.

Good Things Come… by Rowan McAllister
When firefighter Greg Sawyer wakes up on a stranger's couch after a night of drinking he can barely remember, the only thing he wants is to make a clean getaway without hurting anyone's feelings. That proves to be easier said than done when Andy Mercer, the sweet college kid who brought him home, forces Greg to face the emotional turmoil that led to his bender. Though he'd originally dismissed Andy as "not his type," Greg finds himself revisiting his assumptions and hoping his meltdown won't ruin his chance once he discovers what a treasure he's found.
Contest Rules
To enter, leave a comment stating that you are entering the contest. Contest closes 7 pm CDT, Friday, April 8.
By entering the contest, you're confirming that you are at least 18 years old.
If you haven't commented before, your comment will not be visible until after I moderate it. Please do not leave a second comment because your first doesn't show up! The blog gnomes will decide your comments are spam and then only ritual dust bunny sacrifice will salvage your entry…
If your comment is actually an advertisement or if your CommentLuv link turns it into an advertisement, your comment will be deleted. (Most of you do not need to worry – this refers to some pretty clever comment spam.)
Winners will be selected by random number.
You must leave a valid email address in the "Email" portion of the comment form.
Please make sure that your spam filter allows email from stumblingoverchaos.com!
If a winner doesn't respond to my congratulations email within 48 hours, I will select another winner.
If you win, please respect the author's intellectual property and don't make copies of the ebook for anyone else.
This contest is open worldwide!
---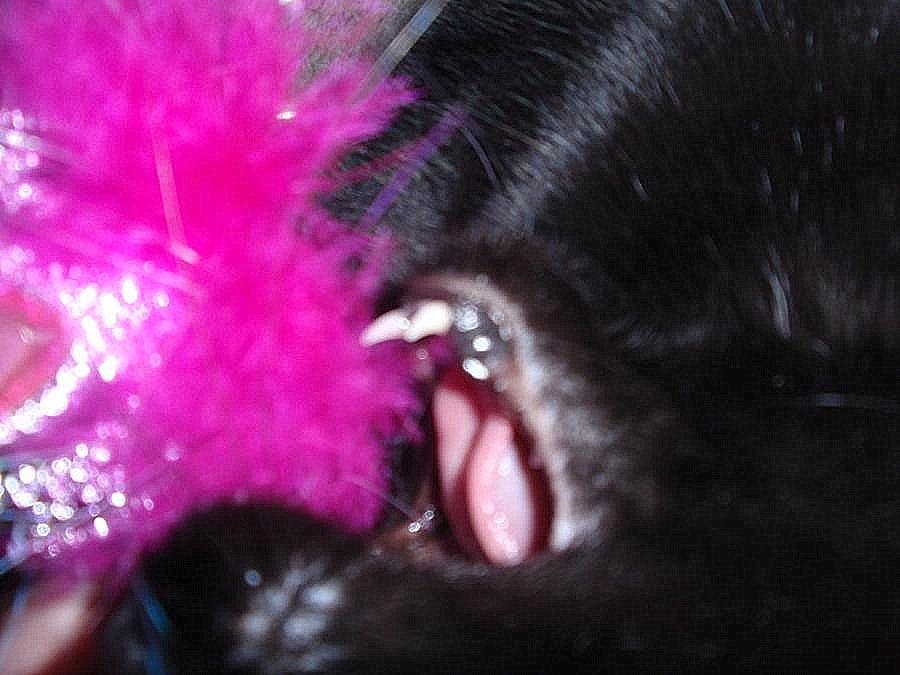 "No!!!!! I don't want to wear the tiara!!! Die, tiara, die!!!" -Mayhem