Many thanks to L.A. Witt for donating an ebook copy of her forthcoming paranormal m/m/m romance, The Healing and the Dying (Tooth & Claw #2), for a lucky commenter to win! The Healing and the Dying will be released by Samhain Publishing on July 17.
Doing the right thing could destroy everything…

Levi, Ian, and Darius escaped death-by-wolf-pack by the skin of their teeth, but they're not out of the woods. The wolves are relentless. Help from humans? Not likely. Their only hope is a vampire commune in remote western Canada – if they make it in one piece. Even then, there's no guarantee they'll be offered sanctuary.

First challenge is to get there. Sunlight is deadly. Money is dwindling. Police and wolves alike are on the hunt.

Worse, Levi hasn't recovered physically or emotionally from the accident that broke several of his bones and killed his best friend. He desperately wants Ian or Darius to turn him, which would heal his wounds, speed their escape, and sever his last tie to the wolves that made his life hell.

Yet Darius hesitates, caught between his desire to help his lover, and fear that once this is all over, Levi and Ian will have no use – or desire – to keep him in the picture. And that's assuming they all make it to the end of this alive…

Product Warnings
Contains two vampires and a werewolf who would really like to just sit down somewhere and lick their wounds, but are too damned busy stealing cars, avoiding sunlight, eluding police, arguing, jumping off roofs, and plotting new and innovative ways to weasel past customs. Oh, and plenty of scorching hot sex between three very, very dirty boys.
Excerpt (scroll down and select tab)
About L.A. Witt
L.A. Witt is an M/M erotica writer who, after three years in Okinawa, Japan, has recently relocated to Omaha, Nebraska, with her husband, two cats, and a three-headed clairvoyant parakeet named Fred. There is some speculation that this move was not actually because of her husband's military orders, but to help L.A. close in on her arch nemesis, erotica author Lauren Gallagher, who has also recently transferred to Omaha. So, don't anyone tell Lauren. She's not getting away this time…

You can find out more about L.A. at her website, blog, Twitter, and Facebook.
Contest Rules
To enter, leave a comment stating that you are entering the contest. Contest closes 7 pm CDT, Monday, July 16.
By entering the contest, you're confirming that you are at least 18 years old.
If you haven't commented before, your comment will not be visible until after I moderate it. Please do not leave a second comment because your first doesn't show up! The blog gnomes will decide your comments are spam and then only ritual dust bunny sacrifice will salvage your entry…
If your comment is actually an advertisement or if your CommentLuv link turns it into an advertisement, your comment will be deleted. (Most of you do not need to worry – this refers to some pretty clever comment spam.)
Winners will be selected by random number.
You must leave a valid email address in the "Email" portion of the comment form.
Please make sure that your spam filter allows email from stumblingoverchaos.com!
I am not able to reliably contact people with aol.com and netscape.com email addresses – please use a different email address if at all possible!
If a winner doesn't respond to my congratulations email within 48 hours, I will select another winner.
If you win, please respect the author's intellectual property and don't make copies of the ebook for anyone else.
This contest is open worldwide!
---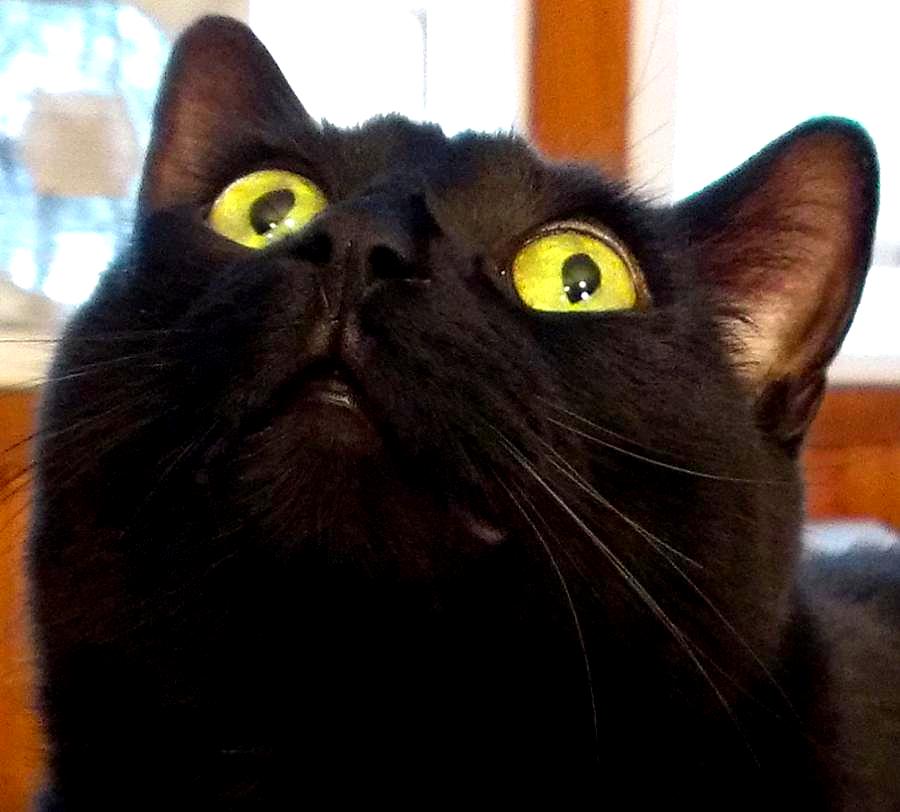 "Oh, spider, you look so yummy! Why won't you come down where I can reach you?!?" -Mayhem