Deb's celebrating her second blogiversary with a contest! Leave her a comment by February 15 and you could win some goodies – she promises it won't be anything that's been in the secret kitty lair.
Kmkat has a photo that sums up the weekend experience in our part of the Upper Midwest. Is it any wonder that I stayed in and hibernated yesterday?!
Remember my experiment with responding to comments in the comments, triggered by Chappysmom's post? One of the authors of the article that inspired Chappysmom has written about his experience participating in our conversations.
Over the weekend, I had a lot of trouble with the email address that my comments are sent to – no idea if things will be better today. I will respond to comment emails when they arrive… whenever that may be. Don't worry if it isn't in as timely a fashion as usual. Thanks!
Reading Update
The Royal Treatment, The Royal Pain, and The Royal Mess by Mary Janice Davidson. The premise is that the US never purchased Alaska; instead, it's an independent monarchy. The result is more trashy fun from Minneapolis author Davidson.
The Polysyllabic Spree by Nick Hornby. ("A hilarious and true account of one man's struggle with the monthly tide of the books he's bought and the books he's been meaning to read.") This line from one of Hornby's essays about his reading really summarizes an important aspect of my own reading: "A couple of months ago, I became depressed by the realization that I'd forgotten pretty much everything I've ever read. I have, however, bounced back: I am now cheered by the realization that if I've forgotten everything I've ever read, then I can read some of my favorite books again as if for the first time." Exactly my strategy!
Songbook by Nick Hornby (with included 11-song cd). The short essays in this book all revolve around songs that have been important to Hornby, ranging from Led Zeppelin to Rufus Wainwright.
Viewing Update
24-Hour Party People. This film is about the Manchester music scene from the mid-1970s through the late 1990s, focusing on Tony Wilson and Factory Records and featuring Joy Division/New Order, the Happy Mondays, and more.
---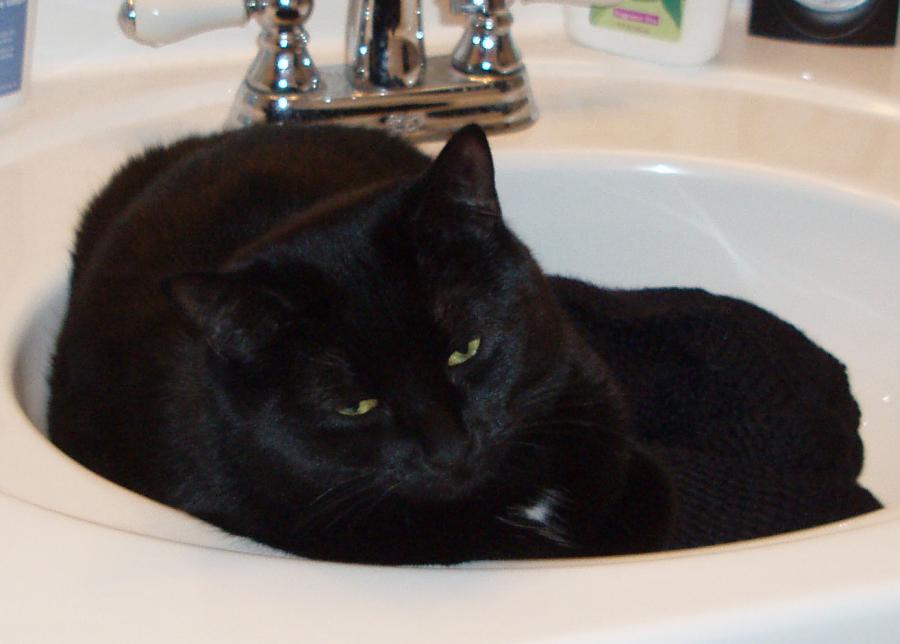 "What? Lots of kitties like to hang out in sinks." -Mayhem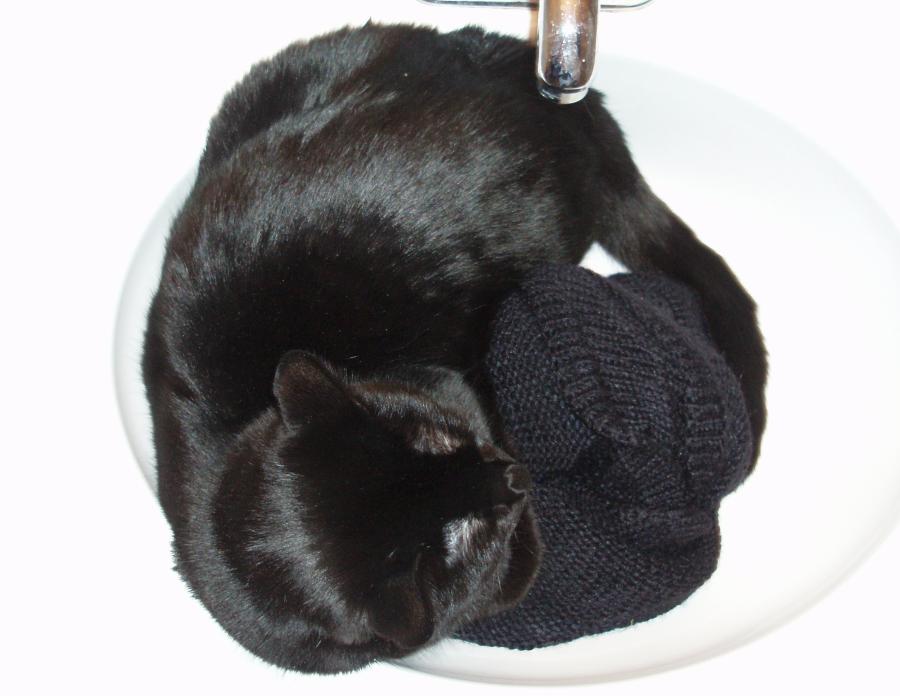 "The wet sweater that I found draining in here just makes the sink extra comfy!" -Mayhem
"…zzzzzzzzzzzzzzzz…" -Mayhem