Congrats to Janna, who won the copy of Julia Barrett's newly released steamy romance, Beauty and the Feast!
Oh! You only have until 8 pm today (March 17) to enter your picks for DA BWAHA! The grand prize is an iPad…
---
I wish I was kidding in the title about my tap water.
Minneapolis gets its water out of the Mississippi River.
All hail the Brita pitcher!
On Sunday, we hit a record-breaking high temperature of 64F.
Very, very unusual for March in Minnesota.
All the snow is gone, except for the biggest piles.
The rivers are flooding, since the snow melted before the ground thawed.
Is it weirder that my cats have their own email addresses and respond to comments directed at them, or that some of you carry on conversation with my cats in email? 😉
I wonder how long I'll have this post-it reminding me to throw out the scary old eggs in the fridge before I remember to throw out the scary old eggs in the fridge?
I continue to slog away on the leg of the first sock.
Would you like to see the sock?
Tough. You're going to see it anyway: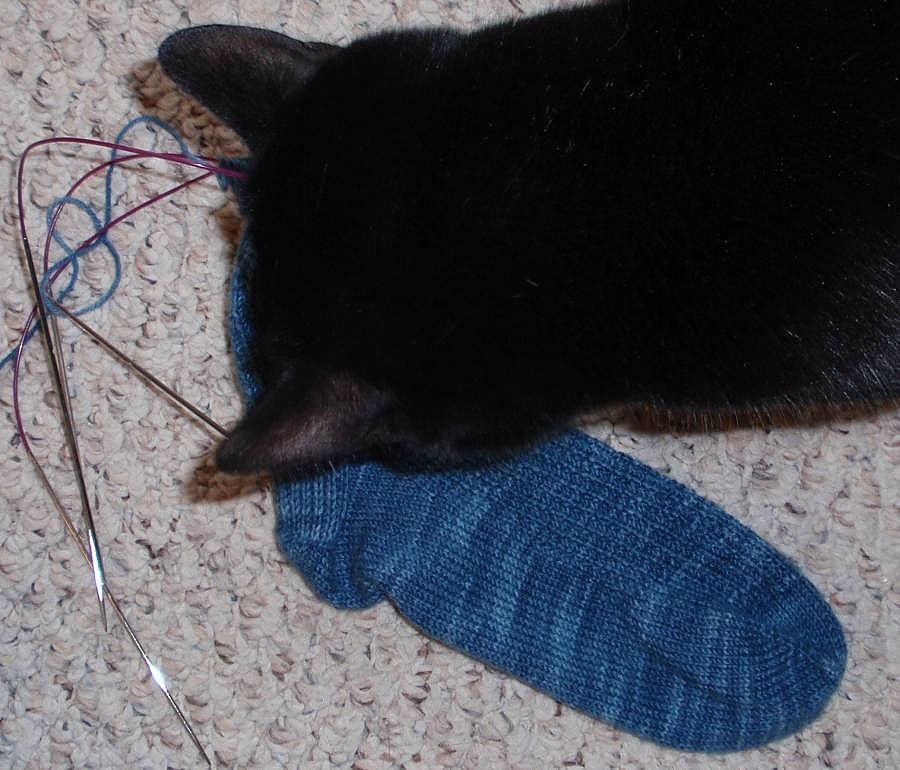 "Oh, what have we here?" -Mayhem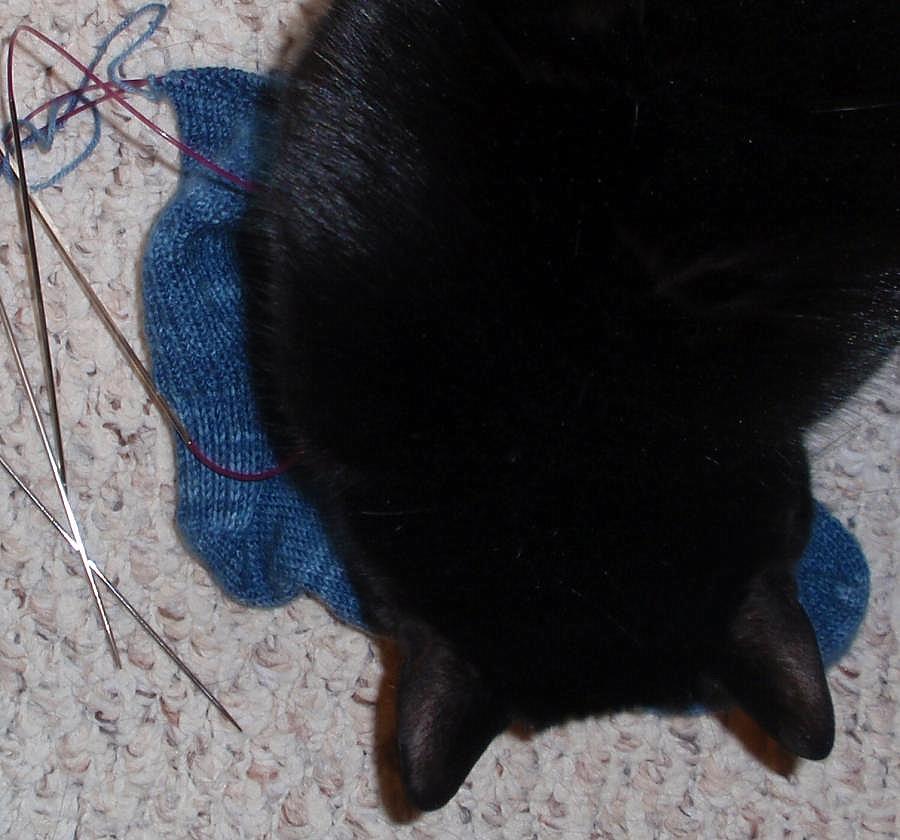 "Needles or yarn, needles or yarn – which to bite through first?" -Mayhem
Eeep! *rescues sock and needles*
Maybe next time I'll get a cat-free photo.
Well, I can always dream, right?! 🙂