Congratulations to Kellie, Lisa, and Kim, who were randomly selected in my contest! Thanks to everyone who left such, um, interesting advice for Chaos and Mayhem. I'll be having words with a few of you, should the kitties take your advice! 😉
Apologies to those who got stuck with an earworm yesterday… Particular apologies to poor Sydney who read both post and comments and left with a mixture of "Wuthering Heights" and "Wimoweh" going through her head. I hope she'll be ok… I did loop 10 or 15 minutes of "Wimoweh" (aka "The Lion Sleeps Tonight"), but I continue to be impervious to that particular earworm.
Thanks to the Knitty Professor for sending me a link to Monty Python's Semaphore Version of Wuthering Heights. It is well worth watching. Also, thanks to YouTube, not only can you see the video for the Kate Bush version of the song, you can also see the video for the Pat Benatar version!
Onward!
One thing I didn't do much of at the cabin was knit, so really, I have no new knitting to show you. Shall we look at the lake and the leaves instead?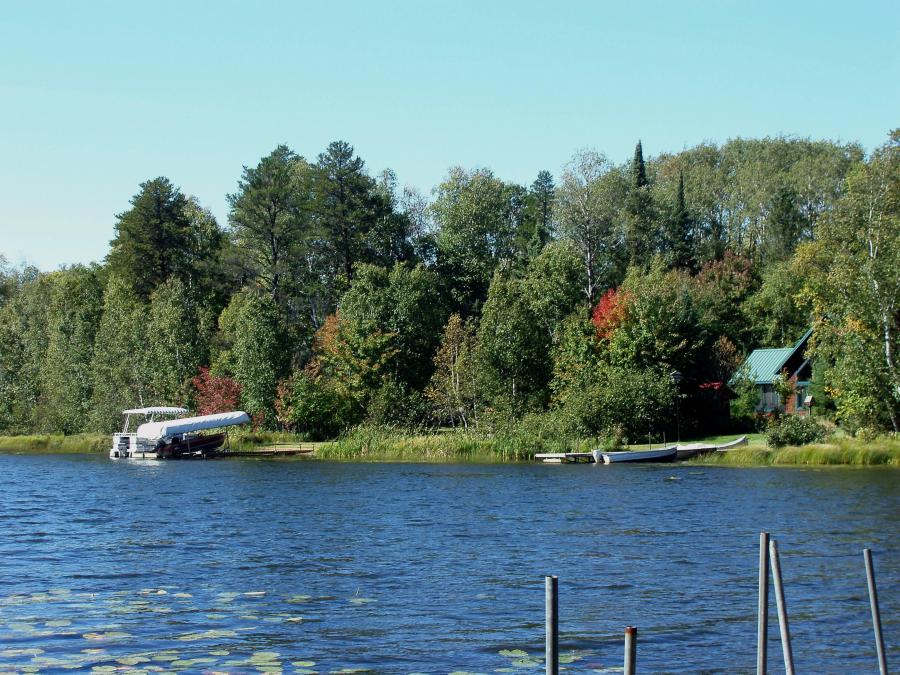 Ahhhh…
And I may not have had a chance to take a picture of the Yellow Brick Road in Grand Rapids (honoring Judy Garland), but I did get a few pictures of a wonderful coffeehouse. Great name, eh?
I totally wish this coffeehouse was just a few blocks away from me!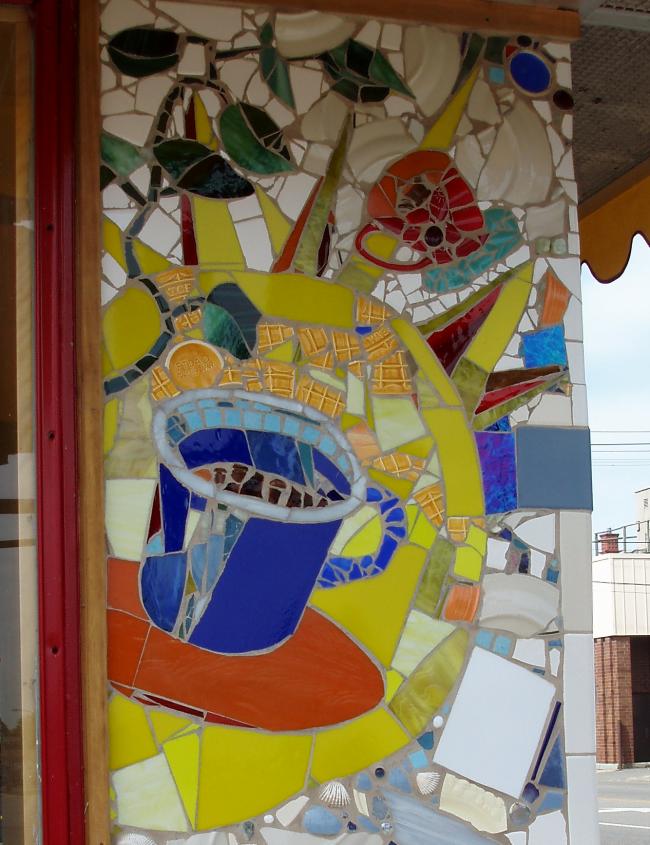 I had lunch there – they make a quiche with rice instead of "real" crust (so it's gluten free!) – this was the first quiche I've eaten in many, many years.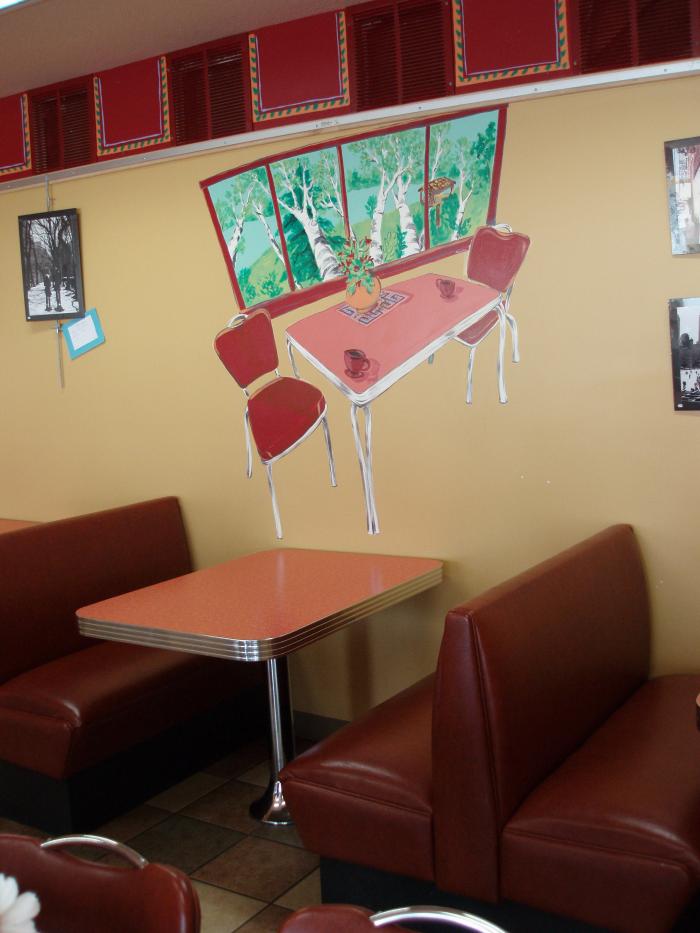 Although I have no proof, this is how I suspect Mayhem spent her weekend while I was at the cabin, all "waaaaaah-ing" aside: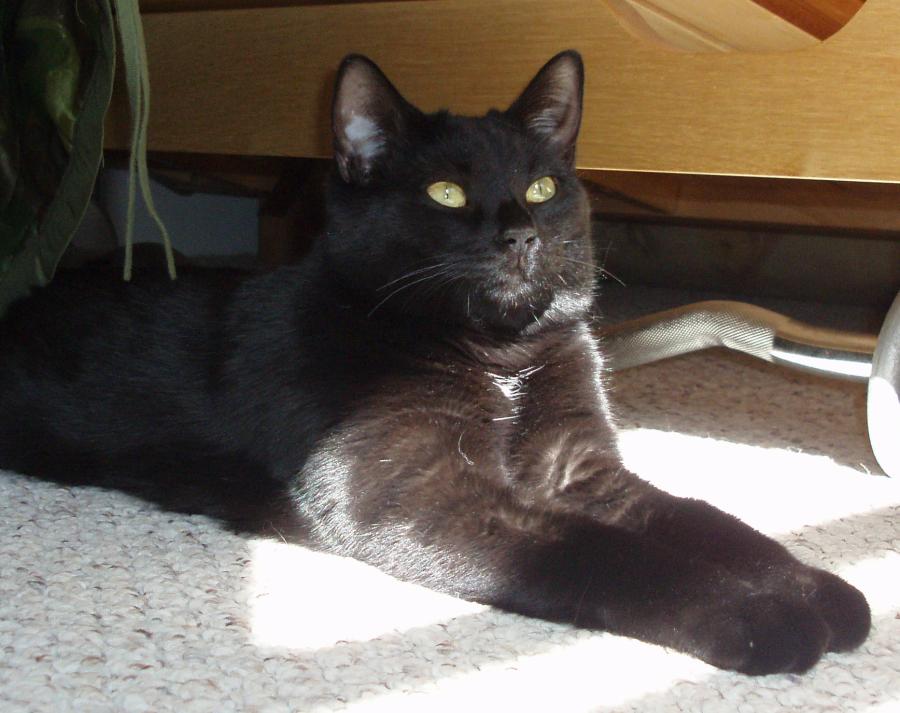 *sunbeam sunbeam sunbeam* -Mayhem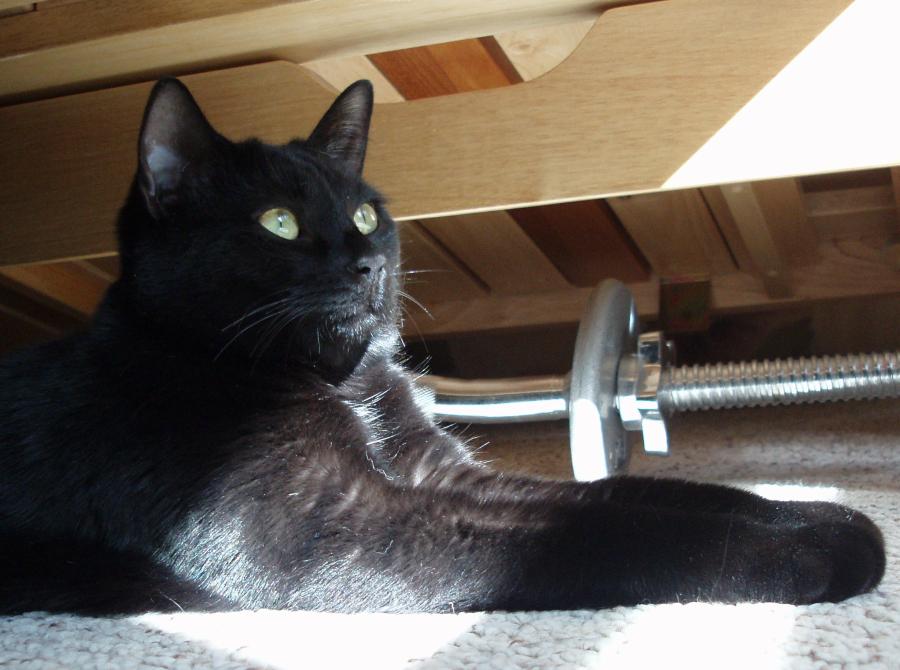 *sunbeam sunbeam sunbeam* -Mayhem