Don't forget to enter my contest! The deadline is today (September 19) at 5 pm CDT.
Suzanne's having a contest – show her or tell her about your favorite knitting spot, and you could win some sock yarn.
Becka's curious about your favorite sewing or crafting tool – leave her a comment, and you could win a lovely handmade ornament. She'll randomly select a winner on September 24.
So on the drive up to the cabin Friday afternoon, I started listening to Wuthering Heights by Emily Brontë. I've never read it it before, but after reading about Heathcliff being "the most hated character in English literature" in various Thursday Next novels, I've been meaning to find out why.
Well. This is certainly a novel filled with much mewling and whining and carrying on and people willing themselves to death hither and thither. And Heathcliff truly is a cruel, arrogant fiend. But even worse… ever since I started listening to the audiobook, I've had the Kate Bush song "Wuthering Heights" going through my head (here's the video if you're brave or foolish). Yes, indeed, ever since Friday afternoon, no matter what else I listen to instead, I hear Kate Bush warbling, "Heathcliff, it's me, Cathy. Come home. I'm so cold! Let me in your window. Heathcliff…"
Make it stop! Make it stop! Argh!!!
"NOOOOO!! NOOOOO!! I don't want that song stuck in my head, either, Mom!! Run away!!!" -Chaos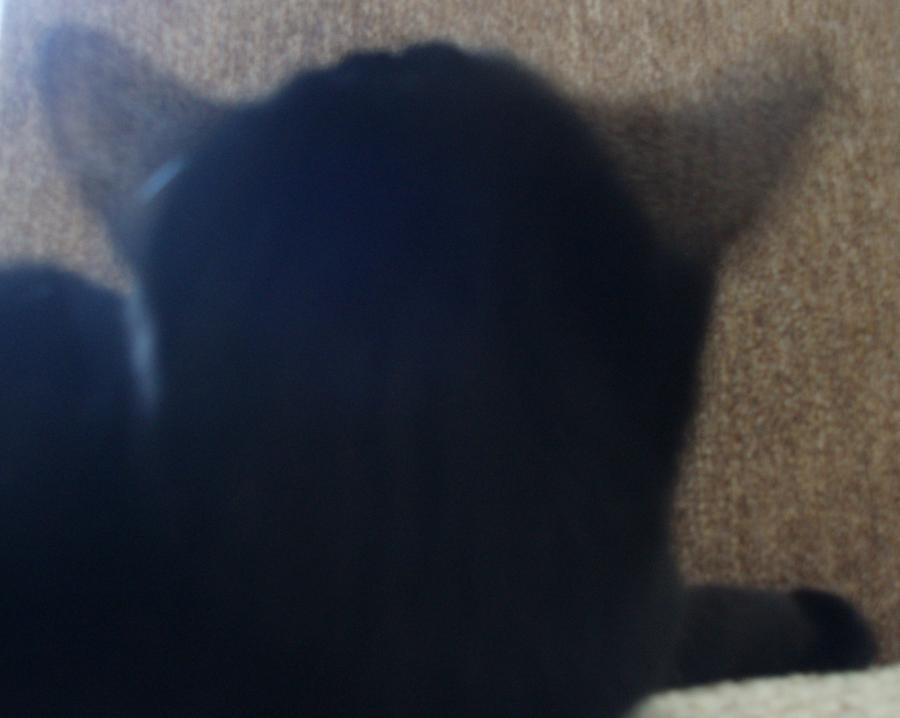 "Moooooooooom!! That song melted my ears!!!! Waaaaaaaaaaaaaaah!!!" -Mayhem