Deb's hosting a little virtual happy hour – if you take a picture of your own yarny celebration and let her know about it before September 21, you could win some goodies. Hopefully I will remember to take a picture while I'm up at the cabin over the weekend. Yes indeed, that means I'll be even more behind in bloglines than I am already. If you have a contest you'd like me to mention, please send me an email!
Also, don't forget to participate in my contest. Deadline is 5 pm CDT, September 19. Thanks to everyone who's already commented – Chaos and Mayhem are enjoying all of your advice. 😉
The kitties or I try to reply to all the comments we receive. However, I do get undeliverable email messages back from a few people. If you haven't received a reply back to your recent comments, please check your spam folders and also verify that the comments you leave have valid email addresses.
Have a good weekend, everyone!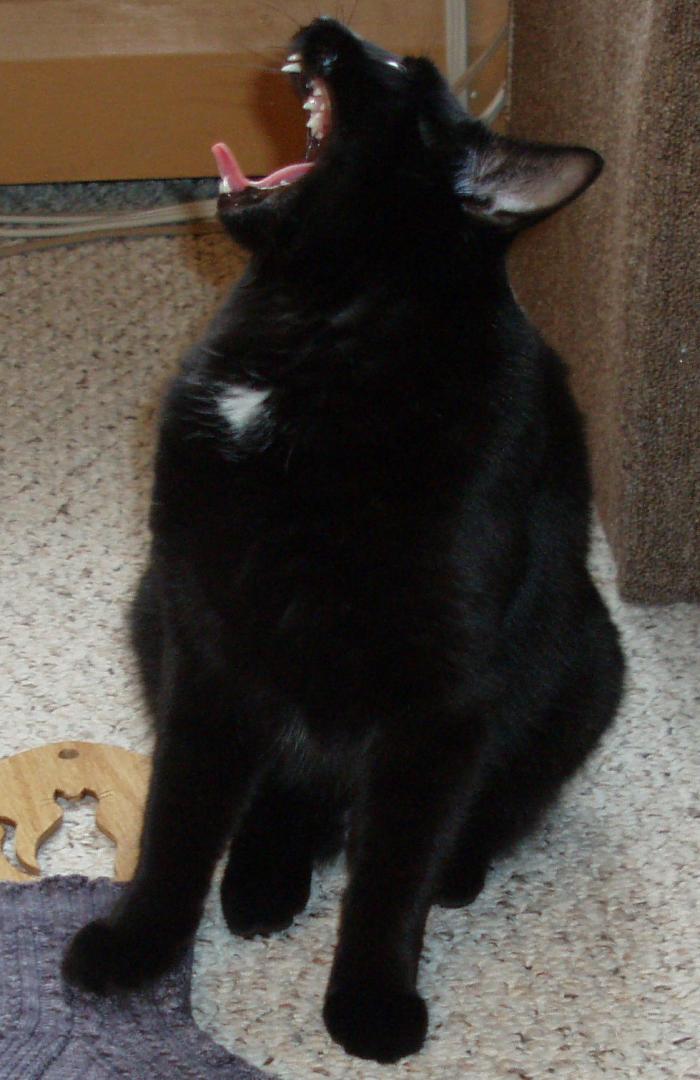 "Oh no! Big kitty, I just heard that Mom's going out of town for the weekend! Waaaaaaaaaaaaaaaaah!!" -Mayhem