Vacation Update
I have more vacation pictures! I know, I know, you thought we were all done with that. But when Deb mentioned that she was about to head out on vacation to the Black Hills, I remembered I still had a few left… These pictures are from my drive home on I-90 and are all "hold camera and click while continuing to watch the road" shots.
I'd forgotten that it was foggy when I started driving home.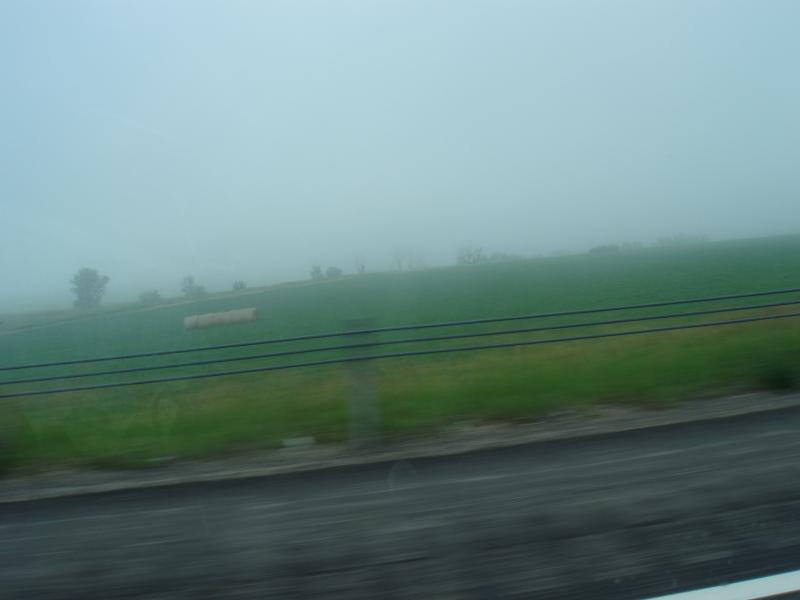 Really, I have no idea what this was all about.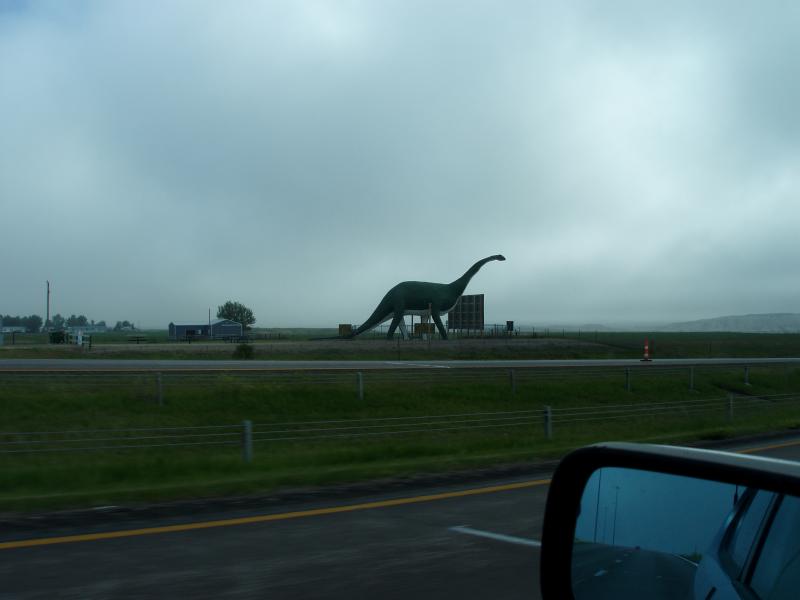 There were some dramatic clouds. Hmm, do you think that one in the center is The Grim?! Must not've been, since I made it home safely.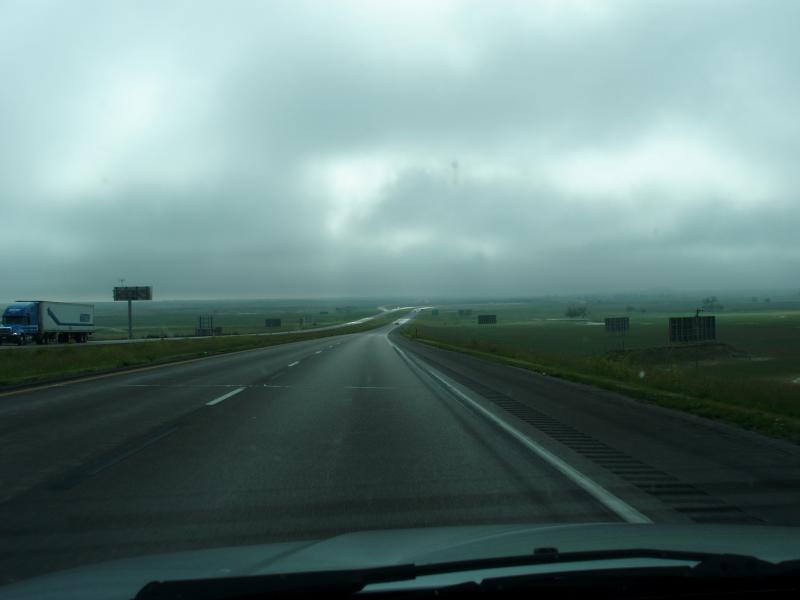 Not a lot of topography along I-90 in South Dakota, so it quickly became photo worthy. I couldn't have centered that sign better if I'd been trying.
The sun eventually did come out, revealing yet more mysteries along the highway.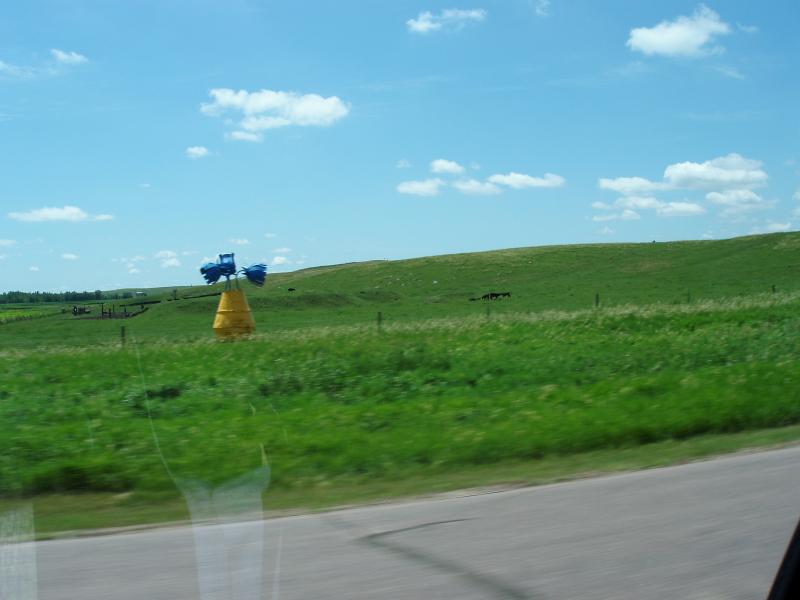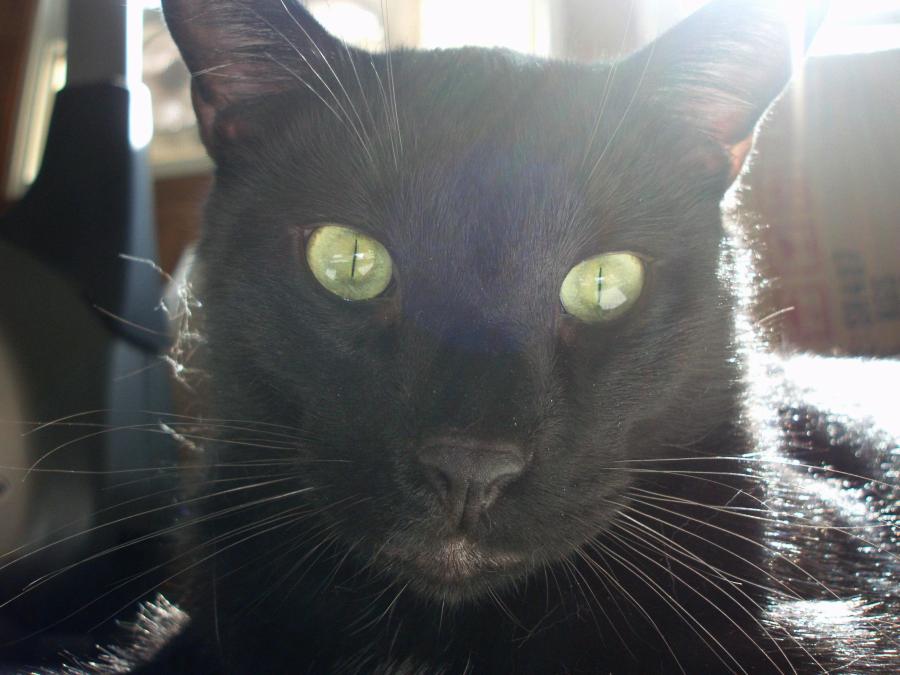 "You are growing sleepy. When you awake, you will remember nothing, except that you must never go on vacation and leave your kitties alone again." -Chaos