Don't forget to leave a comment on the contest post before 7 pm CDT, Friday, October 16, for your chance to win a copy of Shannon K. Butcher's new romantic suspense novel, Love You To Death!
Congrats to the lucky random winners in the Show No Fear contest: Sydney, TeresaW, Lea, Dottie, and Lisa!
Lorette, the Knitting Doctor, is celebrating her birthday and new blog home and probably her newish job, too, by giving away some lovely yarn she picked up while traveling in the UK recently. Subscribe and tell her your favorite travel destination for your chance to win. Contest closes at midnight PDT, October 15.
---
After our ten days of fall (most of which were rainy), we had snow early Saturday morning.
Personally, I was too disheartened.
I mean, only a few of the trees have even changed!
Some trees have dealt with this sudden wintery shock by dropping all of their (green) leaves in a heap – sort of an "oh shit!" reaction, I guess.
Speaking of CJ, I drove north seven blocks Saturday afternoon to pick her up.
Although we live on the same street, we live on opposite sides of Hennepin Avenue, so the drive was rather more complicated than it sounds.
We headed over to Uncle Hugo's to peruse new urban fantasy and paranormal romance releases and look for treasures amongst the shelves and boxes and piles of used books.
Then we stopped at French Meadow Cafe and chatted some more over bowls of chili (black bean for her, chicken white bean for me) for another hour or so.
We spent an inordinate amount of time laughing.
Isn't it great to meet blog friends?!
Speaking of which, Happy Thanksgiving to my Canadian readers!
Oh yeah, several inches of snow are predicted for us today. *whimper*
---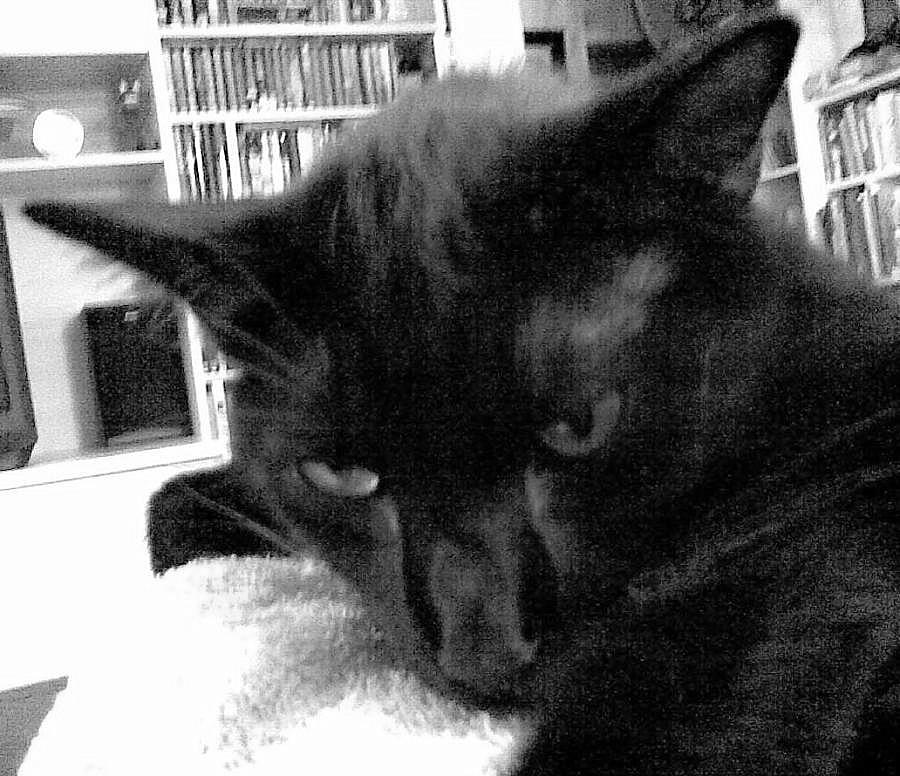 "Hey, baby, come here often?" -Chaos