Yes, it's that time of year again – yarn dyeing season in Minnesota! Yesterday, Jeanne and I headed over to Deb's for a lovely afternoon of snacks, drinks, conversation, and, incidentally, yarn dyeing. We had a perfect afternoon – temps in the low 80s, low humidity, sun, breezes… ahhhh…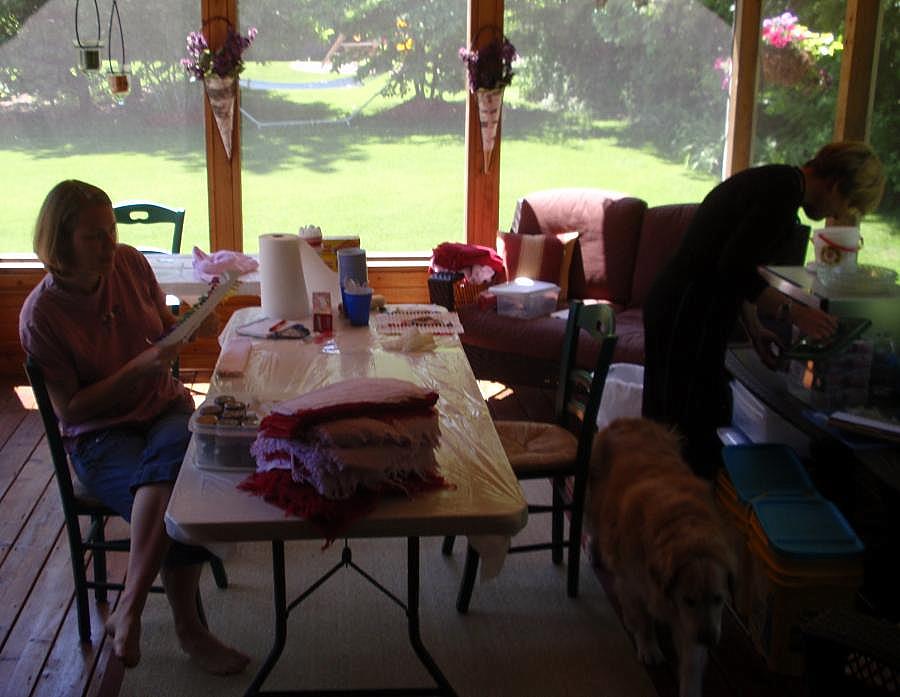 Here's all the yarn that we dyed:
Deb used those fabric swatches for some of her color inspiration – didn't she do a great job?
Here's the yarn I dyed – the bluish thing in the middle is a KnitPicks sock blank. When it's eventually all untangled, I'll be able to knit a pair of socks that will be shaded from light blue at the toes through medium blues and purples to dark purple and black at the cuff.

---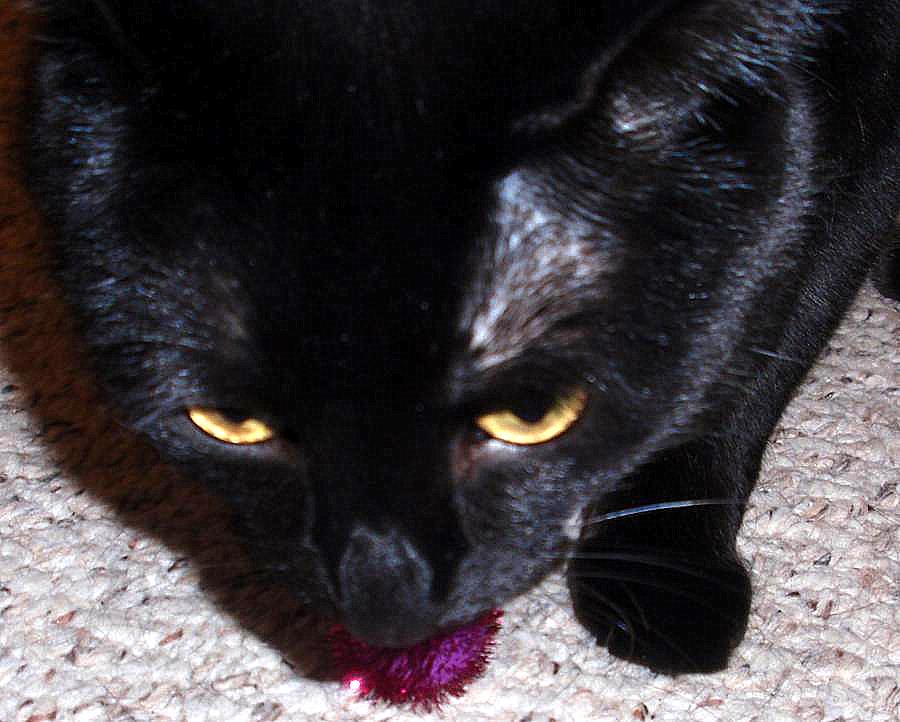 "Mom was gone almost all day on my birthday, but at least Jeanne remembered and gave me a pink sparkly ball! Maybe Jeanne is confused about what a tiara is." -Mayhem