---
---
Congrats to Maya, who won Twenty Thousand Leagues Under the Sea by Jules Verne & Marie Sexton! Twenty Thousand Leagues Under the Sea was released yesterday by Total-E-Bound.
Congrats to Cornelia, who won The Bacchi by Belinda McBride! The Bacchi is being released today by Loose Id.
---
---
Many thanks to Kate McMurray for donating an ebook copy of her forthcoming m/m romance, Four Corners, for a lucky commenter to win! Four Corners will be released on August 8 by Dreamspinner Press.
Since childhood, Jake, Adam, Kyle, and Brendan have been teammates, best friends, brothers. Then one day, when they were twenty-five, Adam disappeared without a word, devastating his friends – none more so than Jake, who had secretly loved Adam since they were teenagers.

Now, five years later, Adam is back, and he has his mind set on Jake. But those years of anger, hurt, and confusion are a lot to overcome, and Jake doesn't find it easy to forgive. He isn't sure they'll ever fit together the way they did. Jake, Kyle, and Brendan have moved on with their lives, but Adam's high-profile career keeps him in the closet – the same place he's been for years. Still, his apologies seem sincere, and the attraction is still there. Jake desperately wants to give him a chance. But first he has to find out why Adam left and if he's really back for good.
Excerpt (scroll down)
Other Books
About Kate
Kate McMurray is a nonfiction editor by day. Among other things, Kate is crafty (mostly knitting and sewing, but she also wields power tools), she plays the violin, she has an English degree, and she is maybe a little obsessed with baseball. She lives in Brooklyn, NY. You can find out more about Kate at her website, on Facebook, and on Twitter.
Contest Rules
To enter, leave a comment stating that you are entering the contest. Contest closes 7 pm CDT, Tuesday, August 7.
By entering the contest, you're confirming that you are at least 18 years old.
If you haven't commented before, your comment will not be visible until after I moderate it. Please do not leave a second comment because your first doesn't show up! The blog gnomes will decide your comments are spam and then only ritual dust bunny sacrifice will salvage your entry…
If your comment is actually an advertisement or if your CommentLuv link turns it into an advertisement, your comment will be deleted. (Most of you do not need to worry – this refers to some pretty clever comment spam.)
Winners will be selected by random number.
You must leave a valid email address in the "Email" portion of the comment form.
Please make sure that your spam filter allows email from stumblingoverchaos.com!
I am not able to reliably contact people with aol.com and netscape.com email addresses – please use a different email address if at all possible!
If a winner doesn't respond to my congratulations email within 48 hours, I will select another winner.
If you win, please respect the author's intellectual property and don't make copies of the ebook for anyone else.
This contest is open worldwide!
---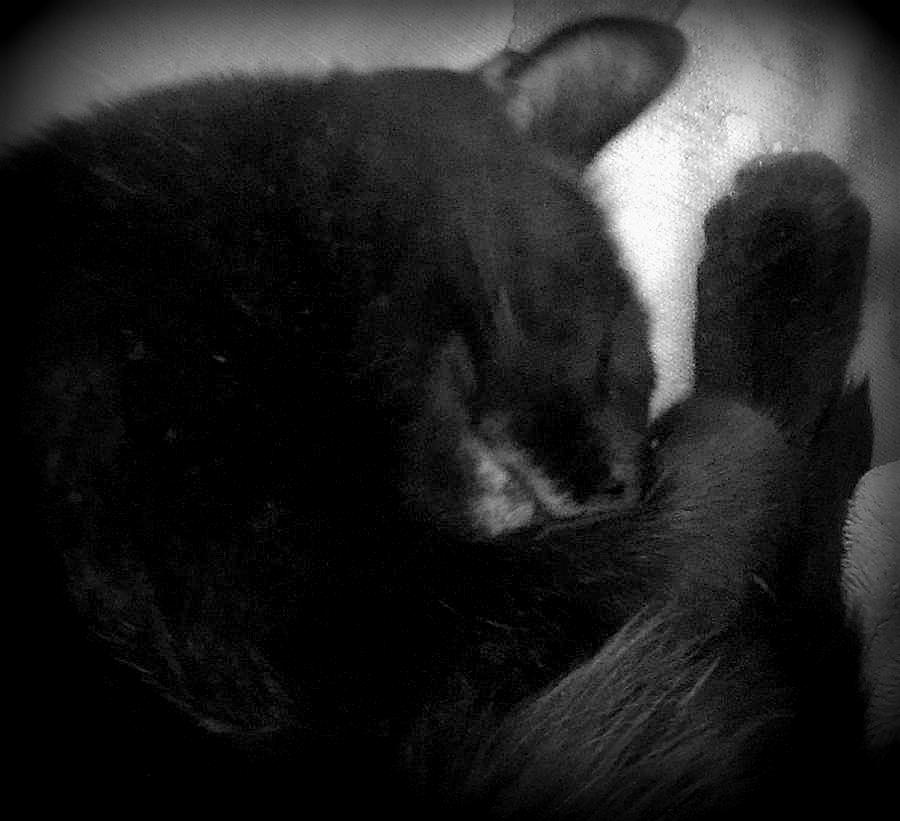 "….zzzzzzzzzzzzzz…." -Chaos