Many thanks to Belinda McBride for donating an ebook copy of her forthcoming m/m scifi romance, The Bacchi, for a lucky commenter to win! The Bacchi will be released July 31 by Loose Id.
The Bacchi Lefi Dhrahn lives a life of luxury and decadence, but is tortured by memories of a lost love. He survives the pain by surrounding himself with sex, beauty and all forms of self-indulgence. When he meets the alluring Inspector Afton Teris, Lefi believes the detective will make a very nice addition to his string of conquests.

He doesn't count on falling in love.

Afton Teris is a Valoran hermaphrodite and like all members of his species, is stern, cerebral and disapproves of the frivolous prostitute. Afton orients as a male, but the beautiful Lefi Dhrahn stirs him sexually, making him question everything he knows about himself. To further confuse his emotions, Afton finds himself tempted by the forbidden pleasures surrounding the Bacchi.

When a kidnapping ring strikes close to home, the two go undercover on a brothel barge to investigate a slavery operation. There, Lefi is confronted by painful memories from his past, while Afton is faced with a horror that threatens his future, and perhaps his very life.

Their survival lies with one another, but only if Lefi can set aside his pain and listen to his heart.
About Belinda
Belinda was born in Inglewood, California, but grew up far to the north in the shadow of Mt. Shasta. While her upbringing seemed pretty normal to her, she was surrounded by a fascinating array of friends and family, including a polyamorous grandmother, a grandfather who is a Native American icon, and various cowboys, hippies, scoundrels and saints.

She has a degree in history and cultural anthropology, but in 2006 made the life-changing decision to quit her job as a public health paraprofessional and stay at home fulltime to care for her severely disabled, autistic niece. This difficult decision gave Belinda the gift of time, which allowed her to return to writing fiction, which she'd abandoned years before.

Belinda's hobbies include soap making, collecting gemstones, travel, and martial arts. She has two daughters, six Siberian Huskies, a couple betta fish, and an array of wild birds that visit the feeders in the front yard.

As an author, Belinda loves crossing genres, kicking taboos to the curb, and pulling from world mythology and folklore for inspiration. She won the Passionate Plume in science fiction for her m/m romance "An Uncommon Whore," and the EPIC in paranormal romance for Blacque/Bleu. She's either finaled or placed with her m/m romance in several other juried competitions.

Belinda is committed to taking her readers on an emotional journey and never forgets that at the end of the day, she's writing about love. You can find out more about Belinda at her website, blog, and Facebook.
Contest Rules
To enter, leave a comment stating that you are entering the contest. Contest closes 7 pm CDT, Monday July 30.
By entering the contest, you're confirming that you are at least 18 years old.
If you haven't commented before, your comment will not be visible until after I moderate it. Please do not leave a second comment because your first doesn't show up! The blog gnomes will decide your comments are spam and then only ritual dust bunny sacrifice will salvage your entry…
If your comment is actually an advertisement or if your CommentLuv link turns it into an advertisement, your comment will be deleted. (Most of you do not need to worry – this refers to some pretty clever comment spam.)
Winners will be selected by random number.
You must leave a valid email address in the "Email" portion of the comment form.
Please make sure that your spam filter allows email from stumblingoverchaos.com!
I am not able to reliably contact people with aol.com and netscape.com email addresses – please use a different email address if at all possible!
If a winner doesn't respond to my congratulations email within 48 hours, I will select another winner.
If you win, please respect the author's intellectual property and don't make copies of the ebook for anyone else.
This contest is open worldwide!
---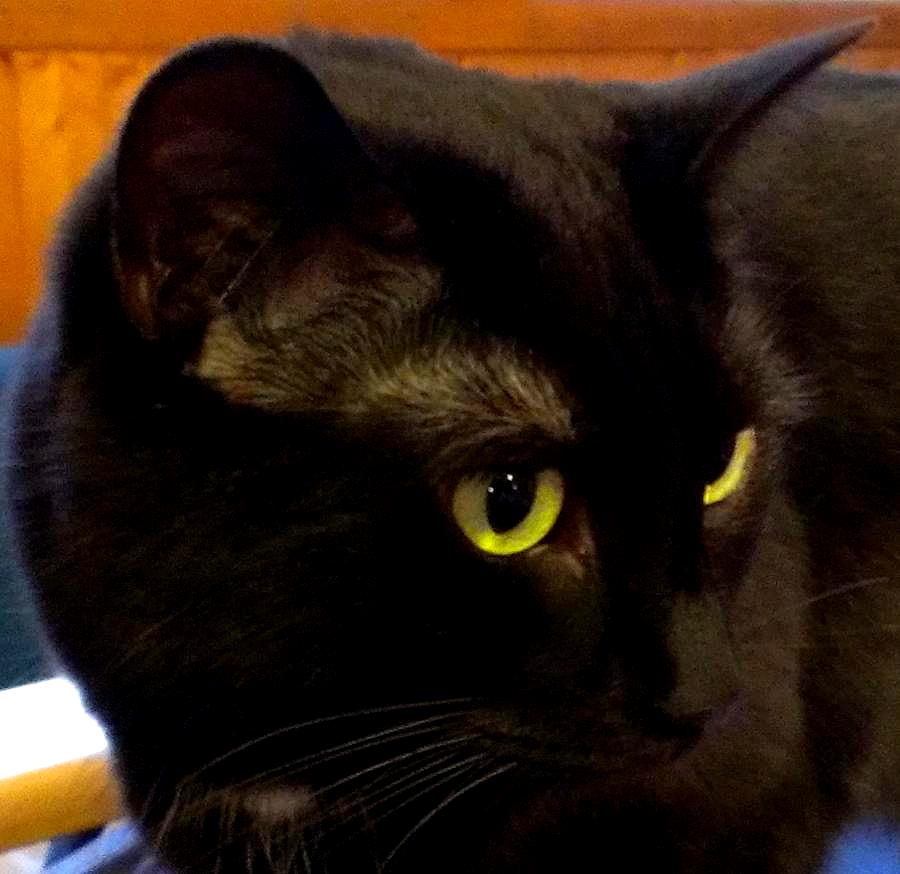 "Did you hear a tasty spider over there?!" -Mayhem