Many thanks to D.G. Parker for donating an ebook copy of her freshly released kinky m/m Western romance, Last Chance Ranch, for a lucky commenter to win! Plus, if you haven't read the prequel, which appears in the anthology Know When To Hold 'Em, the anthology will be included in your prize!
In the rough desert country of New Mexico, Ben Johnson runs a horse ranch called the Bar J. More than a business, the ranch is home to a collection of drifters, gamblers, drunks, and gunslingers, all of whom have found a second chance at life. What's more, the ranch is a haven for men who prefer the company of other men, like Ben himself.

He and his young lover, Obie, deal with the everyday running of the Bar J and try to keep their ranch hands out of trouble. But when the arrival of strangers brings threats from without and within, Obie and Ben find out who their friends truly are and whether the strength of their love can see them through.
Excerpt (scroll down and expand)
About D.G.
D.G. Parker spends her days posing as a mild-mannered hospital administrator in upstate New York. Her alter ego has been reading and writing voraciously since childhood and dreams of one day publishing the "Great American Novel." She's taken her pen name from the very quotable Dorothy Parker, who reminds us all that "You can lead a horticulture, but you can't make her think." You can find out more about D.G. on her blog and Facebook.
Contest Rules
To enter, leave a comment stating that you are entering the contest. Contest closes 7 pm CDT, Thursday, July 7.
By entering the contest, you're confirming that you are at least 18 years old.
If you haven't commented before, your comment will not be visible until after I moderate it. Please do not leave a second comment because your first doesn't show up! The blog gnomes will decide your comments are spam and then only ritual dust bunny sacrifice will salvage your entry…
If your comment is actually an advertisement or if your CommentLuv link turns it into an advertisement, your comment will be deleted. (Most of you do not need to worry – this refers to some pretty clever comment spam.)
Winners will be selected by random number.
You must leave a valid email address in the "Email" portion of the comment form.
Please make sure that your spam filter allows email from stumblingoverchaos.com!
If a winner doesn't respond to my congratulations email within 48 hours, I will select another winner.
If you win, please respect the author's intellectual property and don't make copies of the ebook for anyone else.
This contest is open worldwide!
---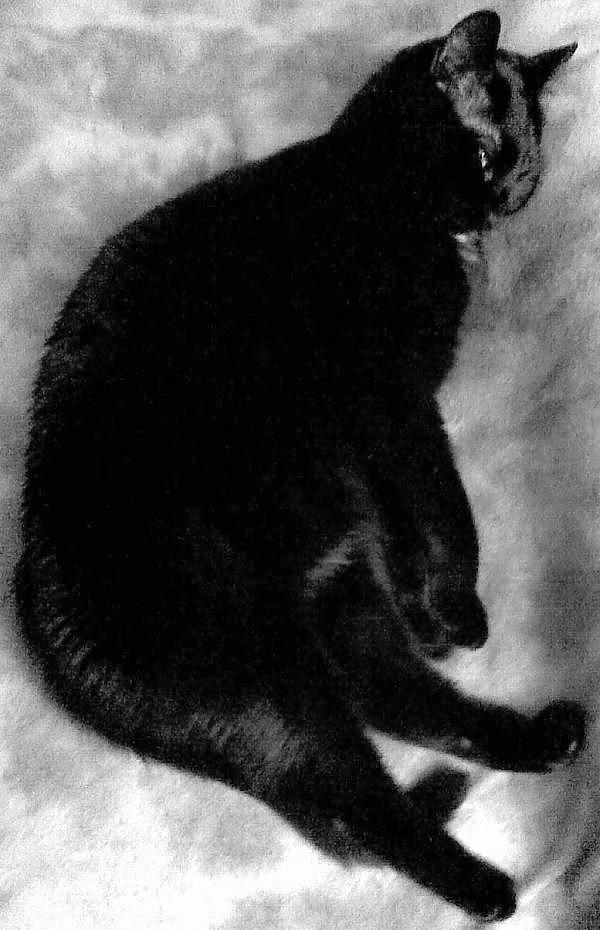 "….zzzzzzzzzzzzzzzzzz…." -Mayhem
(I find it disconcerting when cats sleep with their eyes partially or fully open!)