Many thanks to Val Kovalin for donating an ebook copy two ebook copies of her forthcoming m/m romance, Wicked Cool, for a lucky commenter to win! Wicked Cool will be available from Amber Quill Press on September 19.
Junk removal specialist Stu Van der Meer has been burned before in love affairs with corporate professionals who underestimate him as a blue-collar guy who's good with his hands. When he meets property manager Brian Hawthorne, he knows that he shouldn't get involved with him, especially since he senses that Brian might be in serious trouble.

However, he can't ignore their immediate sexual chemistry. He also can't deny his curiosity about Brian's secret past, specialized knowledge, and unusual accent. Brian has something to hide, and it tests the limits of each man's willingness to trust the other as Stu pursues the truth. Is Brian a criminal? A victim? Is he only using Stu as a distraction from his fears? As their relationship deepens, Stu must decide what risks he will take to protect them when Brian faces a threat from the past.
Excerpt (scroll down – below the blurb)
Also Available
About Val
I started by reviewing m/m gay romance fiction, which led me to writing it, but I'm definitely a reader at heart. I love analyzing fiction, which makes reviewing a favorite hobby. I review with Reviews by Jessewave and for the All Romance Ebooks newsletter. I publish m/m fiction with Loose Id and Amber Allure. As a reviewer, I know not every reader likes every book, so I'm okay with negative reactions to my work. I like humor, strong plots, and complicated characters, and hope to offer you the same. I also like miniatures, minimalism, unusual junk, and animals of all sizes, especially reptiles. Thanks for reading!
Contest Rules
To enter, leave a comment stating that you are entering the contest. Contest closes 7 pm CDT, Friday, September 17.
If you haven't commented before, your comment will not be visible until after I moderate it. Please do not leave a second comment because your first doesn't show up! The blog gnomes will decide your comments are spam and then only ritual dust bunny sacrifice will salvage your entry…
If your comment is actually an advertisement or if your CommentLuv link turns it into an advertisement, your comment will be deleted. (Most of you do not need to worry – this refers to some pretty clever comment spam.)
Winners will be selected by random number.
You must leave a valid email address in the "Email" portion of the comment form.
Please make sure that your spam filter allows email from stumblingoverchaos.com!
If a winner doesn't respond to my congratulations email within 48 hours, I will select another winner.
If you win, please respect the author's intellectual property and don't make copies of the ebook for anyone else.
This contest is open worldwide!
---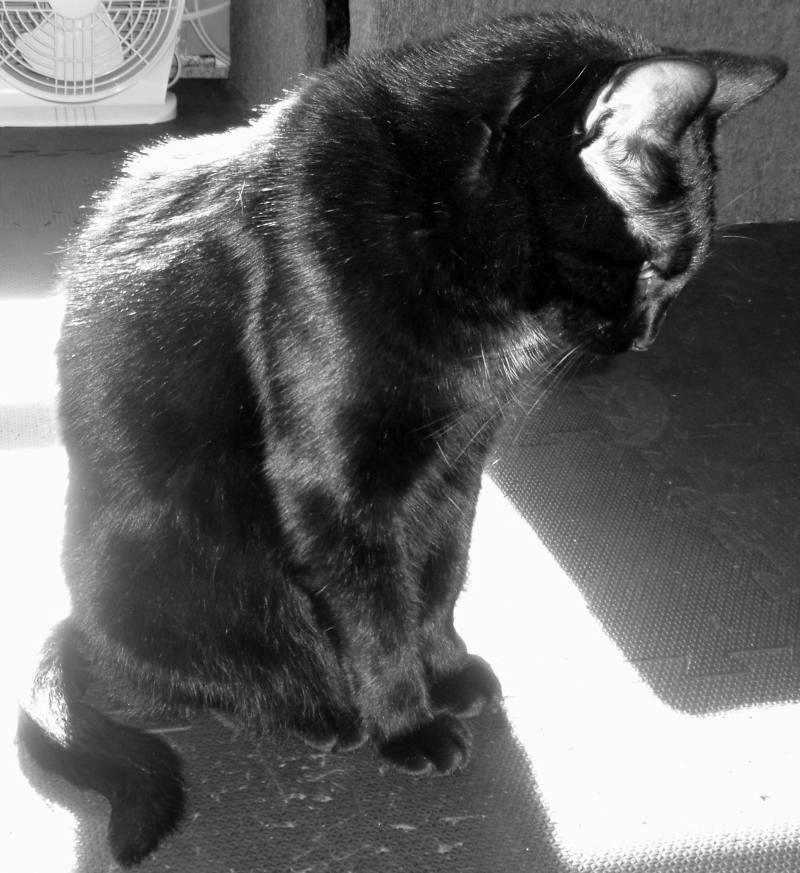 "Hmm. Is that a tiny spider or a piece of fuzz on the floor? Hmm." -Chaos
---
Don't forget to enter the contest to win 72 Hours by Clare London! Contest closes 7 pm CDT, September 16!