Congrats to Brian Holliday, who won Driftwood by Harper Fox! Driftwood will be released today by Samhain Publishing.
And congrats to Kelly, who won Infected: Prey by Andrea Speed!
---
Recently it was brought to my attention *coughmargenecough* that it's been ages since I posted any pictures from my rambles around my neighborhood. While I haven't been out and about that much this summer (curse you, stoopid autoimmune stuff!), I do have a few photos to share. Shall we?
If you don't remember the story of the Apologetic Pole from last year, I'll wait for you to refresh your memories. Back? Ok.
While the City didn't make its promised "on or before Spring 2009" deadline, it did make "after spring 2010". 🙂 Meet the Unapologetic Pole, which I believe is actually the same pole that was next to the Apologetic Pole, but with a pole extender stuck on it for the City wifi antenna.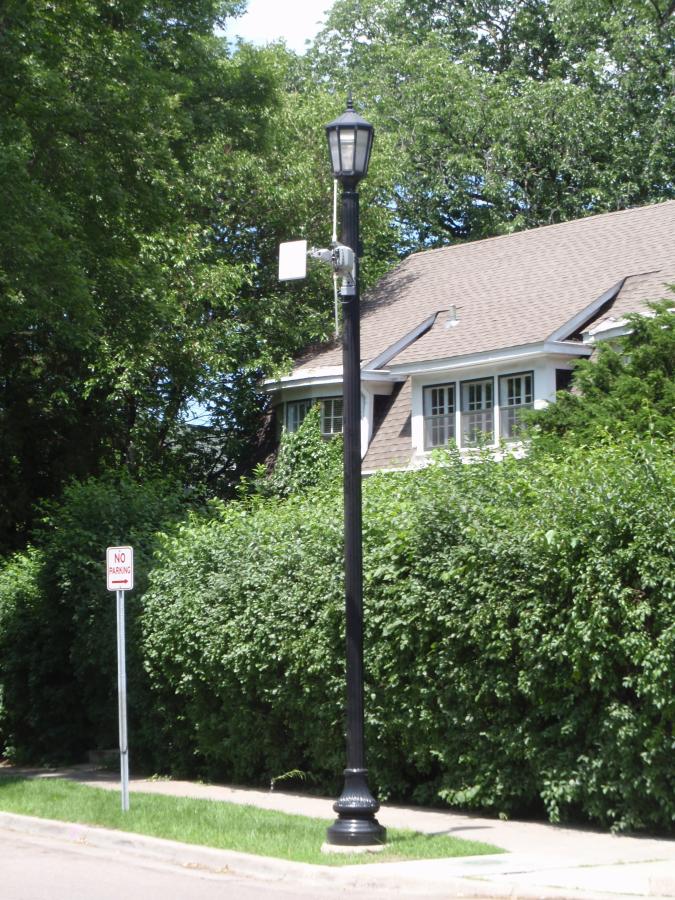 Lake of the Isles continues to be its usual lovely self, with downtown Minneapolis in the distance.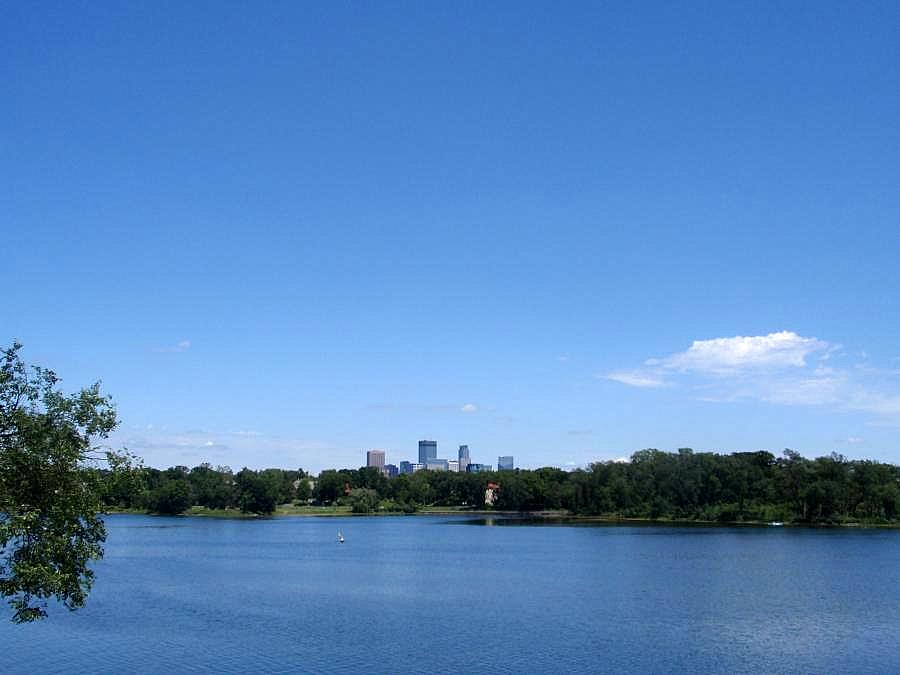 From the shores of Lake Calhoun, a plaque commemorating the first dwelling in Minneapolis (1834). Some settling may have occurred.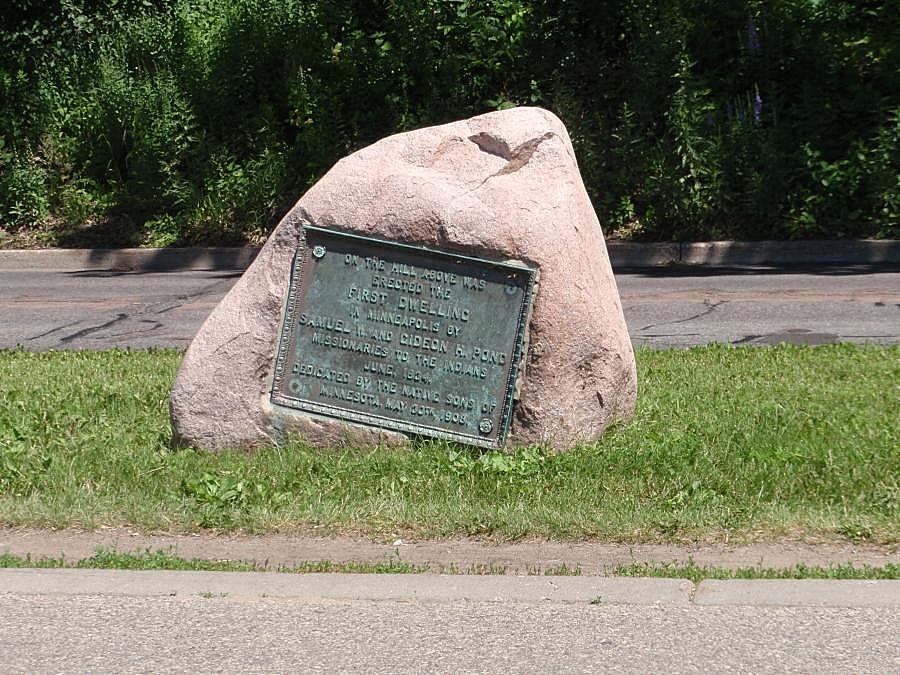 We now have several Nice Ride bike stations in the neighborhood.
Isn't this scooter great?
This garage makes me happy every time I see it.
These shoes were a little more interesting than the shoes one usually sees dangling from power lines… (Make sure you click on the picture to embiggen it if you can't read the soles.)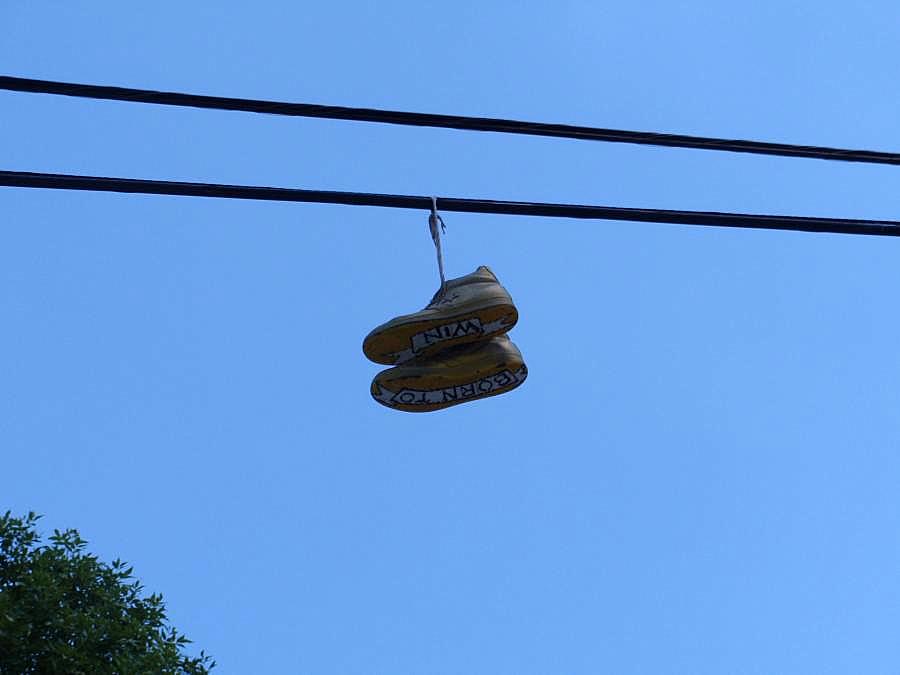 ---
"Yo, woman, I need me a beer and the remote." -Chaos