Woolgirl's having a contest – pick the yarn color scheme you like best and come up with a name for it before Mother's Day. Two lucky winners will get skeins of the winning colorway.
If you're looking for a knitting book review, check out the knitting book review list at Eclectic Closet! Janelle has reviewed nearly 40 knitting books and is always looking for ideas on other knitting books to review.
Jeanne offers more proof (with cat modeling) about bibs being the perfect baby gift.
Remember last Monday when I mentioned we needed more rain? Apparently I should've wished for world peace at the same time, too. (At least we're supposed to have a few days of sunshine now!)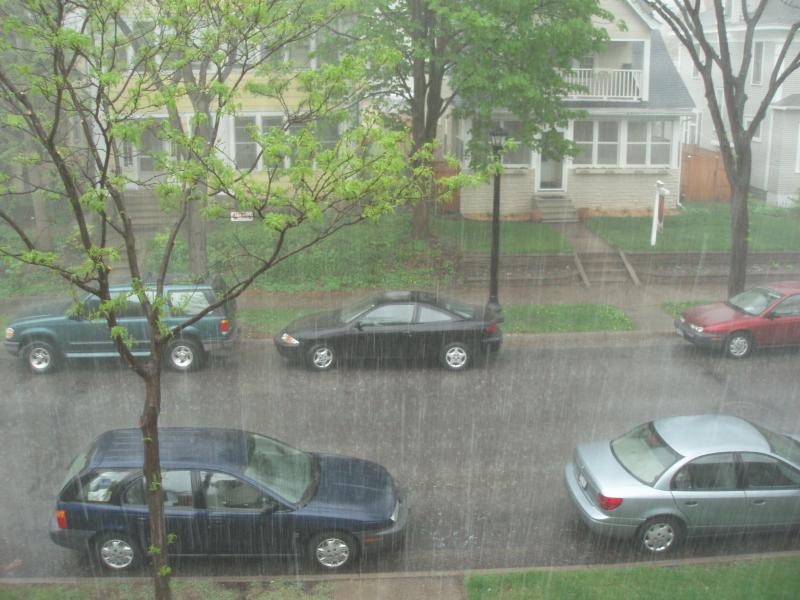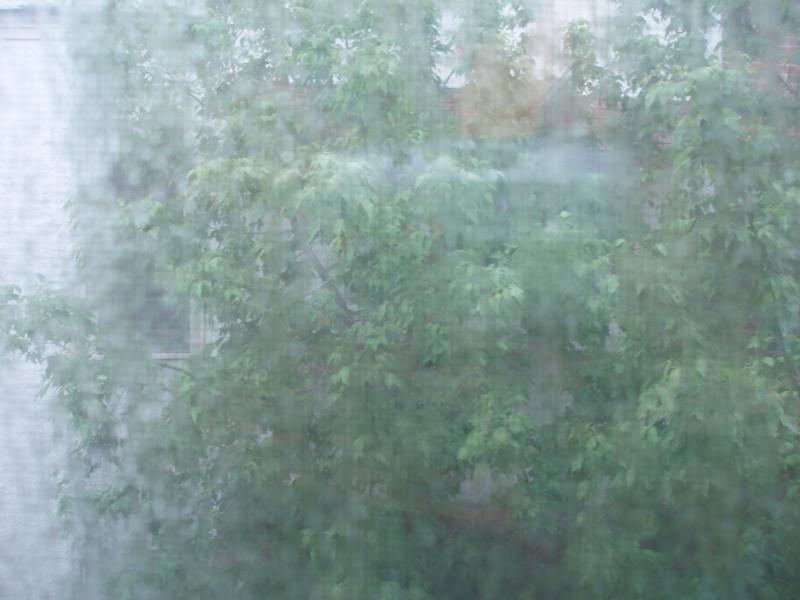 All the rain made May a little crazy.
"Oh no!! Big kitty, it's happening again, only this time it's my head! Help!" -Mayhem