Andi's having a contest – guess which STR colorways she ordered for socks for she and her husband and you could win a Blue Moon Fiber Arts gift certificate. She'll accept guesses until noon MST on April 30 (aka today).
Check out the Knitflix Summer Blockbuster Swap – you can sign up until May 11.
My apologies to everyone in bloglines who was pinged to death over the weekend by my "The lacy dress, it is done" post of last week. I've tried a few different things and hopefully it's all better now…*crosses fingers*
Check out the great picture Jeanne got of Chaos and I Friday night when she and Deb came over to knit! And Peeve has some fun pictures of Mayhem from when the Peeves visited us.
We had a gorgeous weekend here in the Twin Cities – lots of sun and temperatures in the upper 70s and lower 80s. Things are getting green out there, but more rain would definitely help.
I've been meaning to test knit a dishcloth pattern I designed over a year ago, and Carrie's contest gave me the perfect excuse to do so.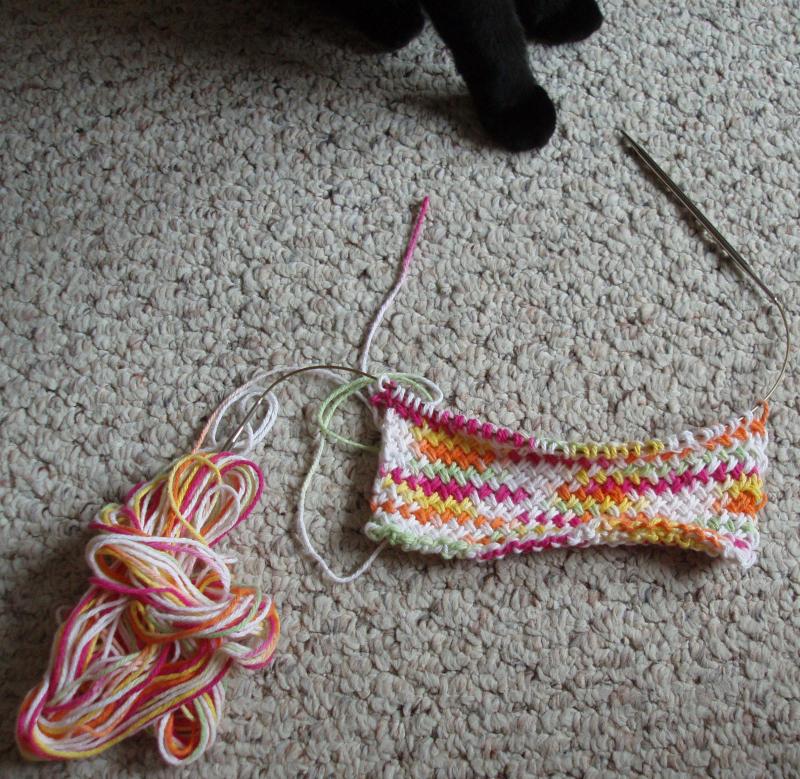 "Big kitty sent me to ask if that's a bib…" -Mayhem
Oh, it would make a very thick and absorbent bib, May! But it's just a dishcloth. Isn't the texture fun?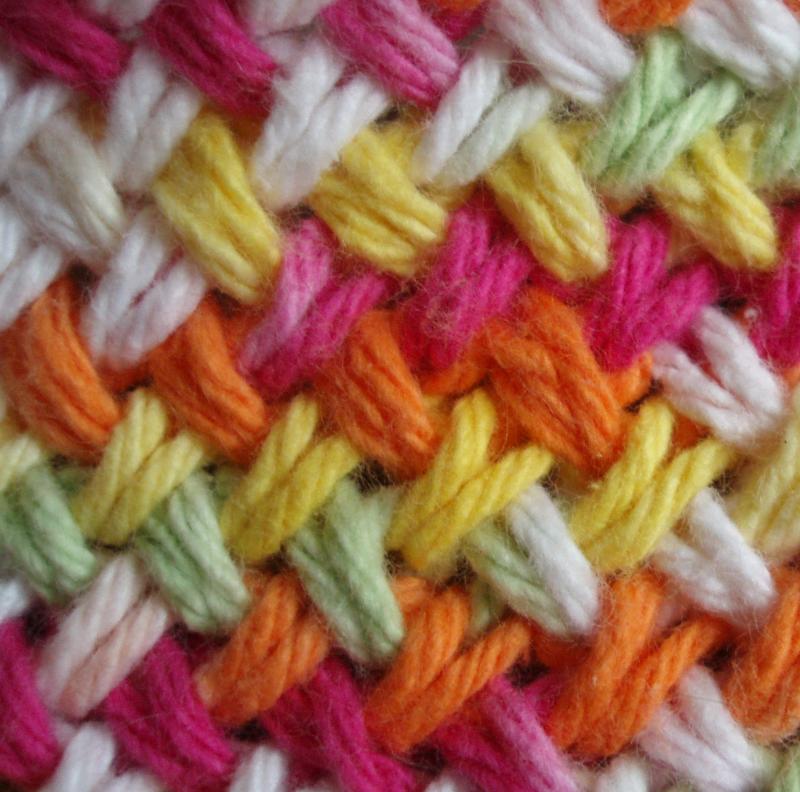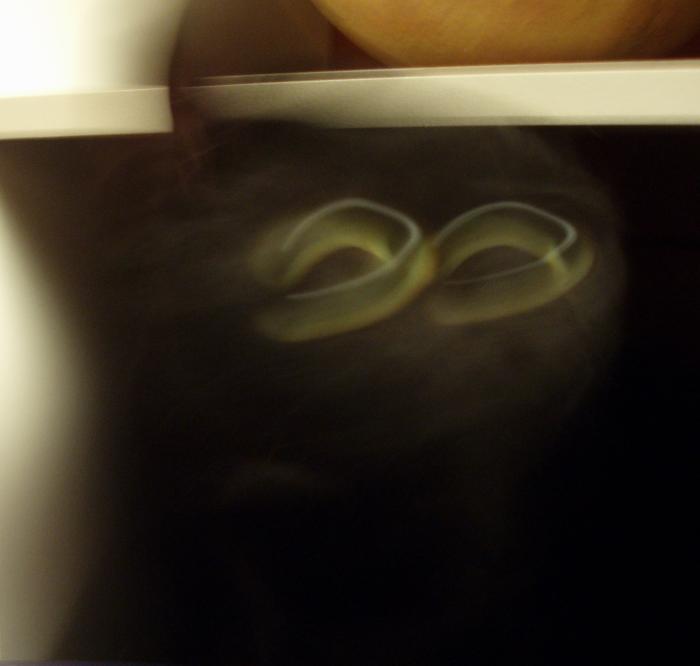 "I don't like Mondays, either, Mom. You leave us alone forever. It makes me a little crazy." -Mayhem