Bookity
Think, Learn, Do, Make
Cookity
Gluten Free
Artsy Crafty
Cool
Cool or Wha…?
Wha…?
LOL
Teh Cute
Reading Update

Maskerade (Discworld #18) by Terry Pratchett. Nanny Ogg and Granny Weatherwax in the big bad city, helping out a fellow witch who's resisting her witching destiny by singing with opera.

Carpe Jugulum (Discworld #23) by Terry Pratchett. Not a favorite – there are too many inconsistencies with how Agnes Nitt was portrayed in #18 vs here.

That Ain't Witchcraft (InCryptid #8) by Seanan McGuire. The crossroads vs everyone!

Night Watch (Discworld #29) by Terry Pratchett. reread. I enjoyed this the first time I read it, but I liked it even more on the reread.

The Quite Nice and Fairly Accurate Good Omens Script Book by Neil Gaiman. Boom! I am lost to the Good Omens fandom and have been reading nothing but Good Omens fanfic since this one… 😀 (And yes, THIS is exactly what's happening on tumblr. It is glorious!)
---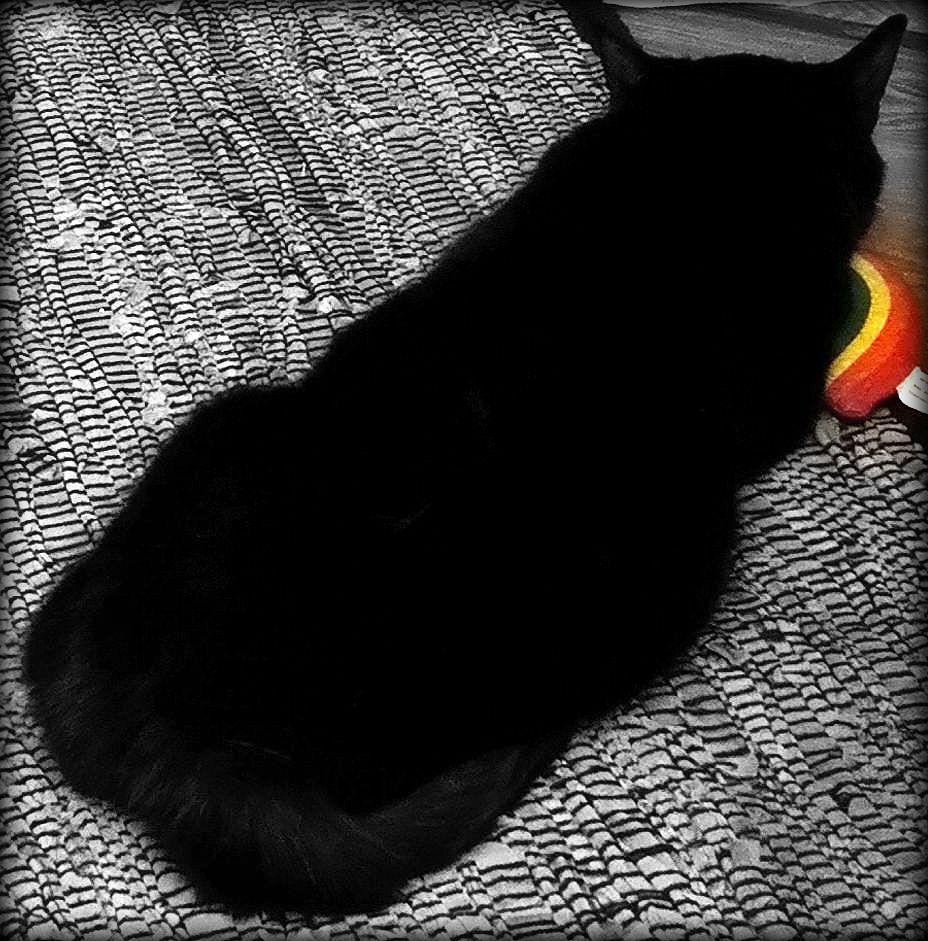 Just a girl napping on her rainbow 'nip toy…