Many thanks to Clare London for donating an ebook copy of her m/m anthology, Boys in Brief, for a lucky commenter to win!
A collection of Clare London stories full of sweet, sexy romance, and boys seeking friendship, fun and inspiration.

SALT 'N VINEGAR
Brighton in the summer is a great place to be for a young, gay man looking for a good time with no strings. Psychology student Joe's spending his uni vacation working in a chip shop with a succession of ever-worse punning names and picking up guys on the beach for casual hook-ups – but something makes him want to take it slow with gorgeous chip shop regular Steven.

The trouble is, Steven's shy smile hides a dark secret, and his past is about to come back to bite them both.

Originally included in the anthology Summer Lovin'.

THE BETTER PART
Chas' growing up is fraught with trouble but it's always been accompanied by his own irreverent humour and determination – and the continuing presence of his lifelong companion and friend, Adam. While Chas stumbles on through delights and disasters, life and love, Adam remains wise and supportive and… never changing.

Originally included in the anthology Wishing on a Blue Star.

DEEP COVER
Max is doing all the right things, as is his lovely girlfriend, Elisa. They don't share a grand passion, but they know that they're expected to get married, which would further Max's military career, and secure Elisa's social standing. Max does have one grand passion, though, for fellow soldier, Ryan. Will he live his life the way he wants, or will he and Elisa be forced to do what people expect?

Originally published 2008 by Torquere Press.

DRESSING DOWN
When Joey takes his boyfriend Gaz to their friend Chris' unruly "Tarts and Vicars" party, they cause an unholy stir. Why is Joey so proud of Gaz – why can't their friend Vincenzo take his eyes off Gaz's costume – why is Bren's cousin Ginger so obsessed with waxing – who sat on the archbishop's mitre – and just how much alcohol DID Chris put in the punch?

Originally included in the anthology Lashings of Sauce.

METHOD ACTING
A young man receiving the most intimate teaching from his mentor and crush… but in Gerald and Stephan's hands, is that scene really what it seems?
About Clare
Clare London took her pen name from the city where she lives, loves, and writes. A lone, brave female in a frenetic, testosterone-fueled family home, she juggles her writing with her other day job as an accountant.

She's written in many genres and across many settings, with novels and short stories published both online and in print. She says she likes variety in her writing while friends say she's just fickle, but as long as both theories spawn good fiction, she's happy. Most of her work features male/male romance and drama with a healthy serving of physical passion, as she enjoys both reading and writing about strong, sympathetic, and sexy characters.

Clare currently has several novels sulking at that tricky chapter three stage and plenty of other projects in mind… she just has to find out where she left them in that frenetic, testosterone-fueled family home.
All the details and free fiction are available at her website. Visit her today and say hello! You can also visit Clare at her blog, Facebook, Twitter, and GoodReads.
Contest Rules
To enter, leave a comment below stating that you are entering the contest. Contest closes 7 pm CST, Friday, December 4.
By entering the contest, you're confirming that you are at least 18 years old.
If you haven't commented before, your comment will not be visible until after I moderate it. Please do not leave a second comment because your first doesn't show up! The blog gnomes will decide your comments are spam and then only luck and counterintuitive espionage will salvage your entry…
If your comment is actually an advertisement or if your CommentLuv link turns it into an advertisement, your comment will be deleted. (Most of you do not need to worry – this refers to some pretty clever comment spam.)
Winner will be selected by random number.
You must leave a valid email address in the "Email" portion of the comment form.
Please make sure that your spam filter allows email from stumblingoverchaos.com!
If a winner doesn't respond to my congratulations email within 48 hours, I will select another winner.
If you win, please respect the author's intellectual property and don't make copies of the ebook for anyone else.
This contest is open worldwide!
---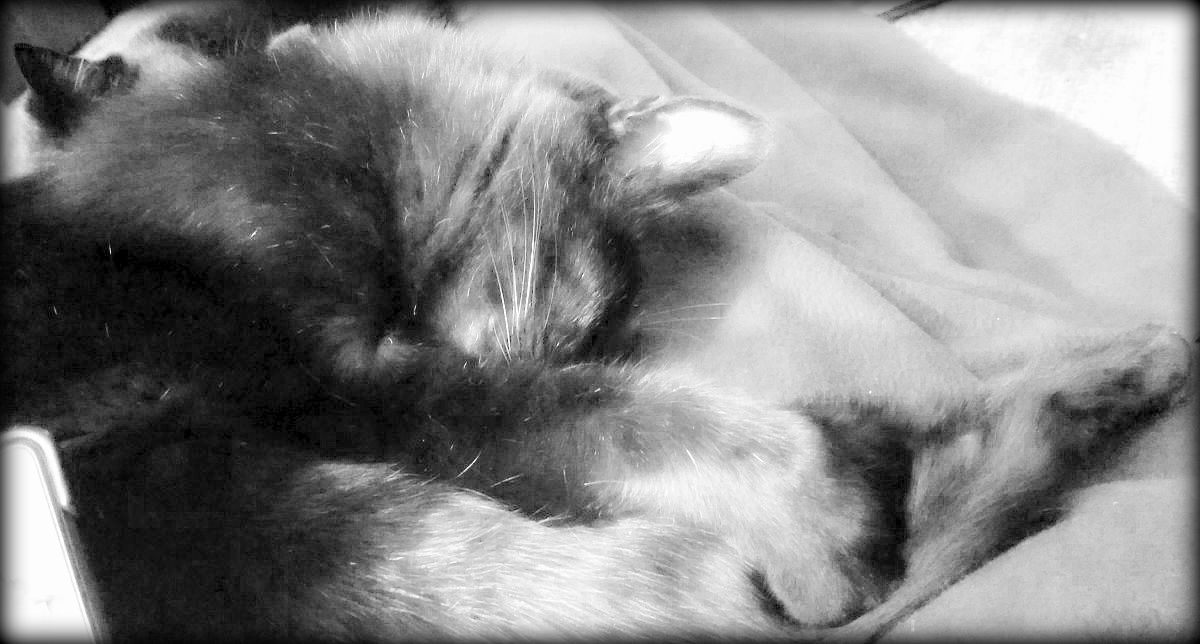 "….zzzzzzzzzzzzzzzzzzzzzzzzzzz…." -Chaos & Mayhem