---
---
Congrats to Dianna, who won Chyna Doll (Horizons #4) by Mickie B Ashling! Chyna Doll is being released today by Dreamspinner Press.
---
---
Random bonus picture from my weekend. I call it "Pinata Aftermath" – only five minutes earlier, this monkey had a body: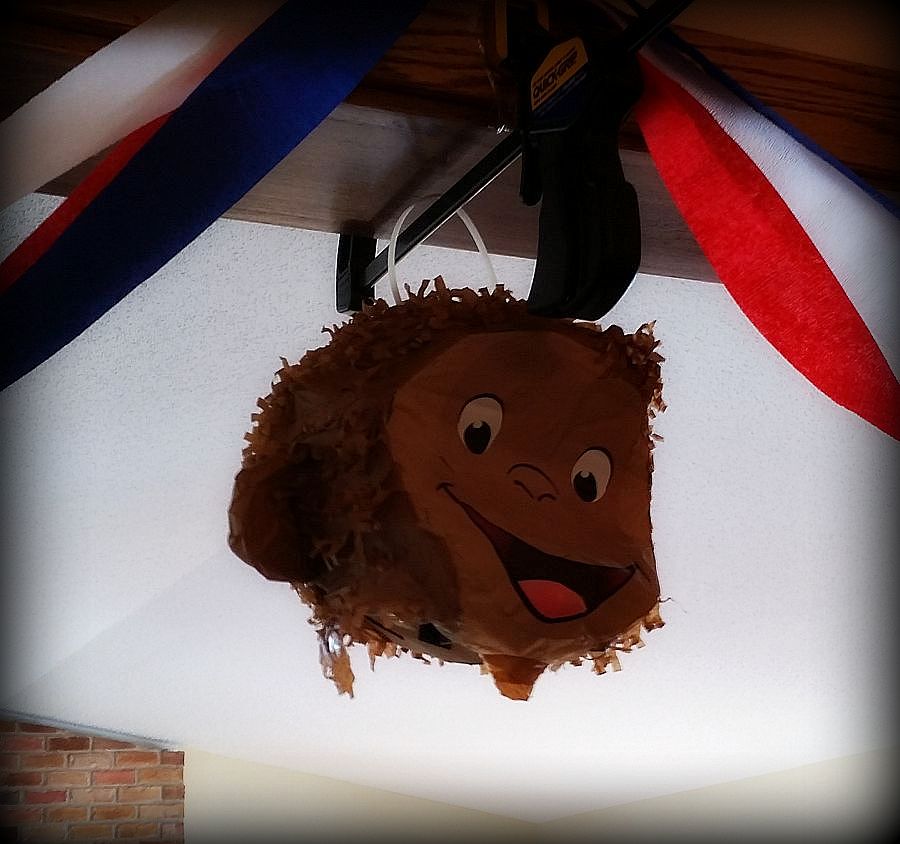 I'm still puzzled why a yarn designer looked at this colorway (blue/green/brown/black) and decided it needed hints of pink (not visible in the photo), plus sparkles. Yes, all of the little light-colored flecks are sparkles. Link to Ravelry project page.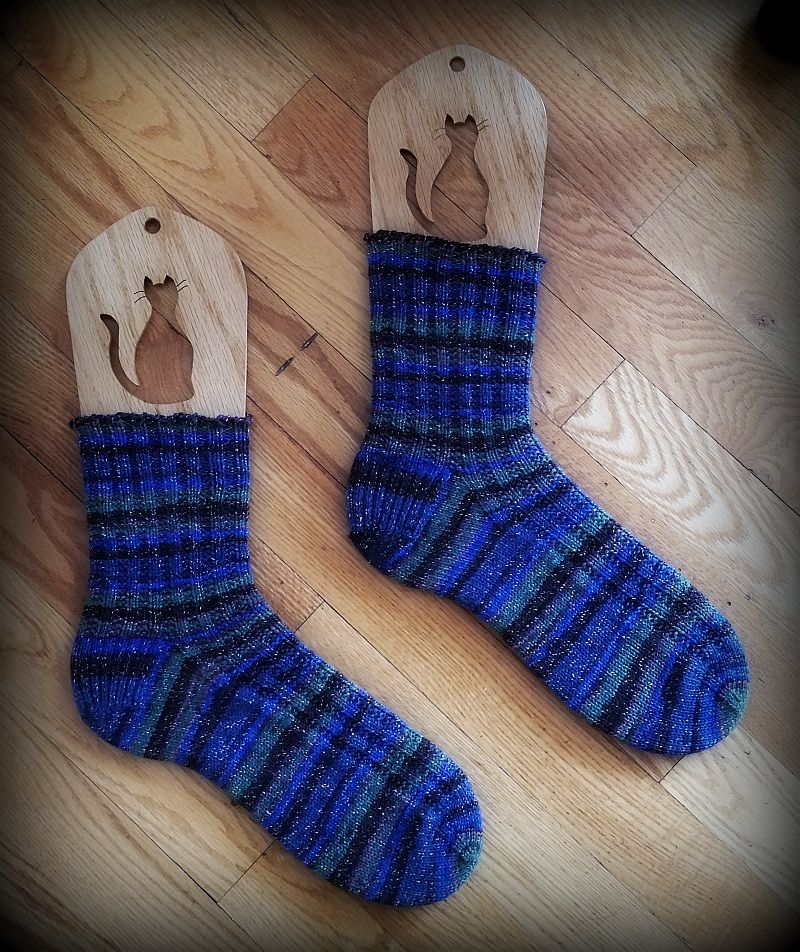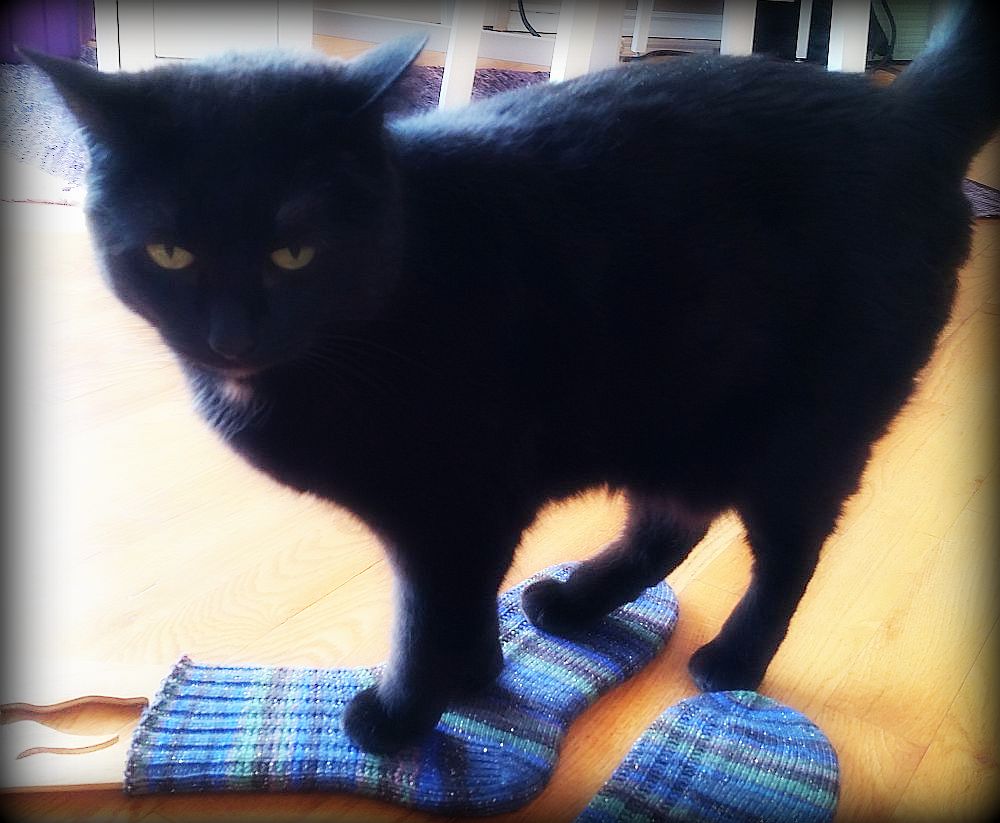 "My goodness! MORE socks?! What is going on around here?!" -Mayhem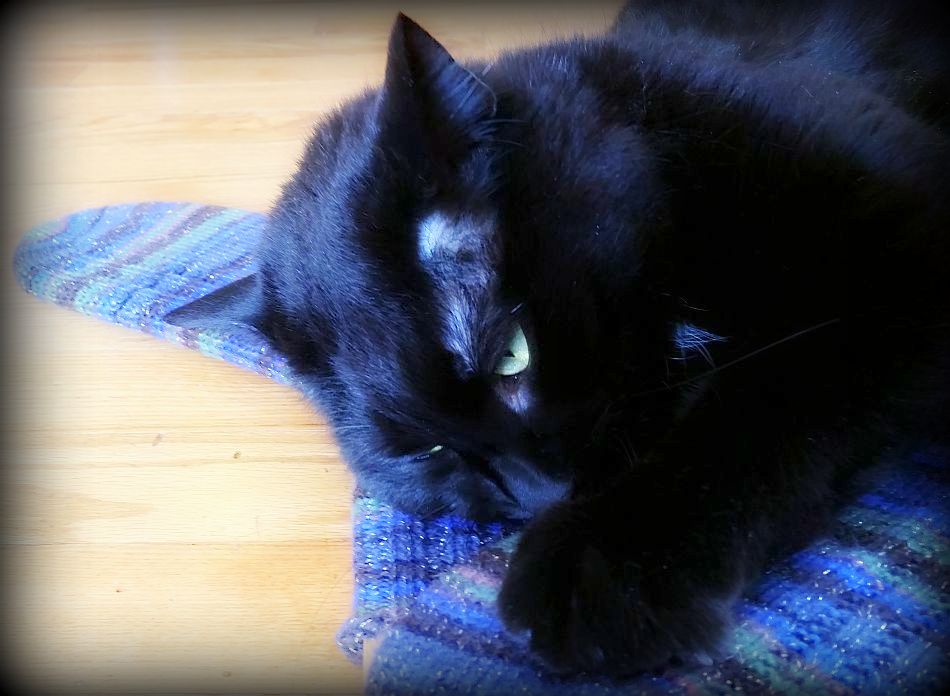 "Mmmmm… sparkly socks…" -Mayhem