---
---
Congrats to Curlyq, who won Immutable by Becky Black!
---
---
Randonymity
Actually, the cats have nothing to do with it. Work has been insane this week and I've put in quite a few extra hours. Linkity just isn't happening.
But! How about some art journaling posts at Tumblr?
Reading Update

Journal Spilling: Mixed-Media Techniques for Free Expression by Diana Trout. Very good overview of art journaling techniques, complete with prompts at the end. "Spilling" refers to writing (or creating an art entry) without thinking about it – basically stream-of-consciousness. I liked this book enough that I've ordered a used copy for myself.

Painted Pages: Fueling Creativity with Sketchbooks and Mixed Media by Sarah Ahearn Bellemare. This was ok – it focused on creating mixed media works, with a sketchbook being one of the tools to get there. After reading perhaps the first third without any of it resonating with me, I skimmed the rest. I do love how her work looks – it turns out that some pretty journals I just bought had covers with her art on them.
---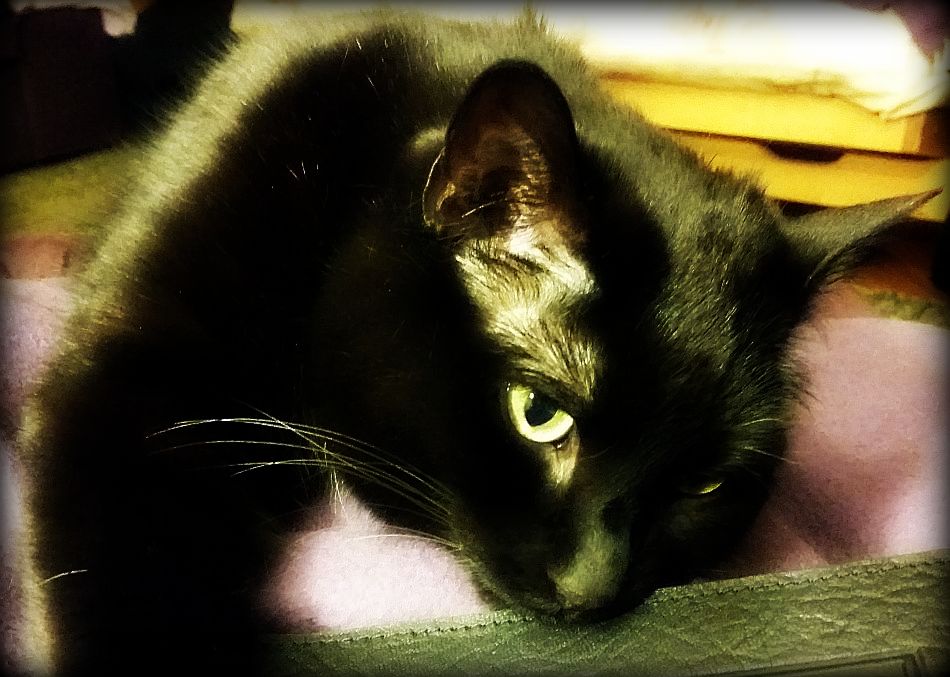 "Can't we have the windows open and the air conditioning on, Mom?! I'm just too warm and sleepy to enjoy the open windows otherwise." -Mayhem
Pretty sure she's had that actual thought.