*with apologies to Deb… More on that if you make it through the linky madness below.
Megan's having a raffle to raise money to attend a missionary training course in Mexico. For each $10 you donate, you get a chance to win some pretty amazing prizes. Donate by August 13, 12 pm EDT to be included in the raffle.
None of us are free until all of us are free – check out the Free Tibet contest details at PoMo Golightly.
Hmm… T-shirt or sign or mug?! 😉
Oh, Itty Bitty Kitty Committee has a ScratchScroll, too! (If you like looking at great pictures of adorable kittens, you need to be reading IBKC.)
Lisa found this tutorial on making your very own cardboard cat furniture…
And Dotty found the bag version of my water bottle… although we can't tell if it's risque or not.
---
So, as Deb mentioned, she and Jeanne and I got together last Saturday to dye some yarn. Deb picked up some KnitPicks sock blanks (to make self-striping sock yarn) for us to try. Isn't she just the sweetest?! Group hug for Deb!
Here's Dr. Deb at work on her very cool watermelon yarn. I think she might be about to add the seeds!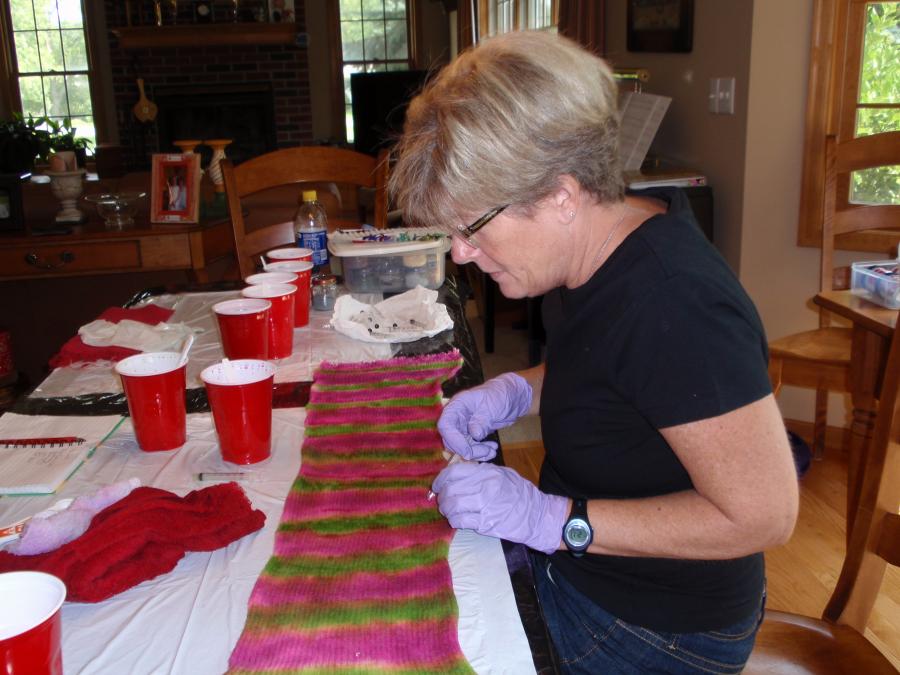 You may be shocked to discover that I dyed this Tequila Sunrise yarn, inspired by the first photo in Jane Brocket's Twist Collective article.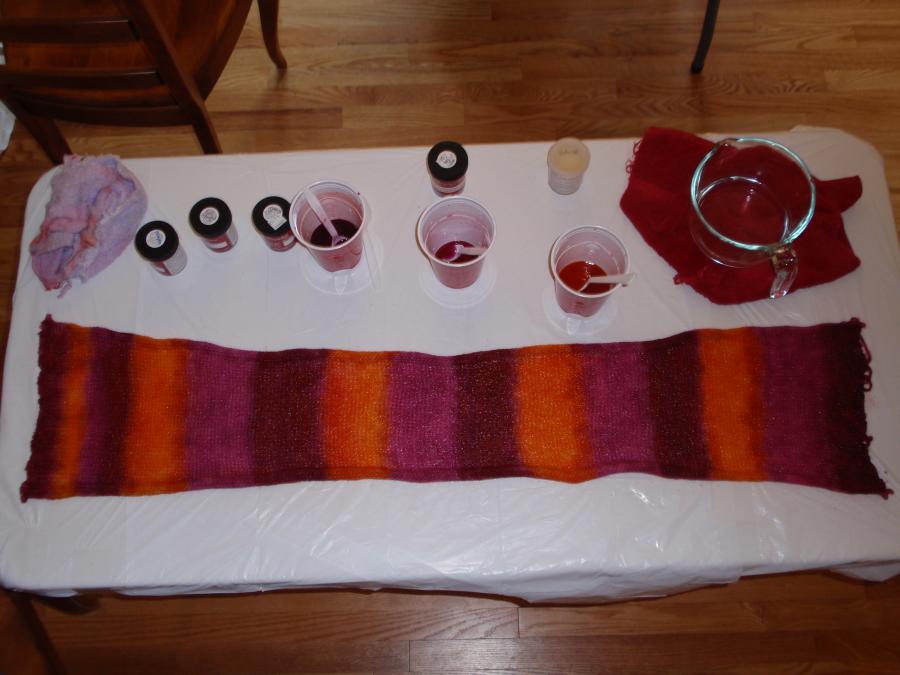 Jeanne came up with the brilliant idea of using the Yarn Harlot's Laurie's Socks #1 and Laurie's Socks #2 for color inspiration – here she is working on her interpretation of Laurie's Socks #1.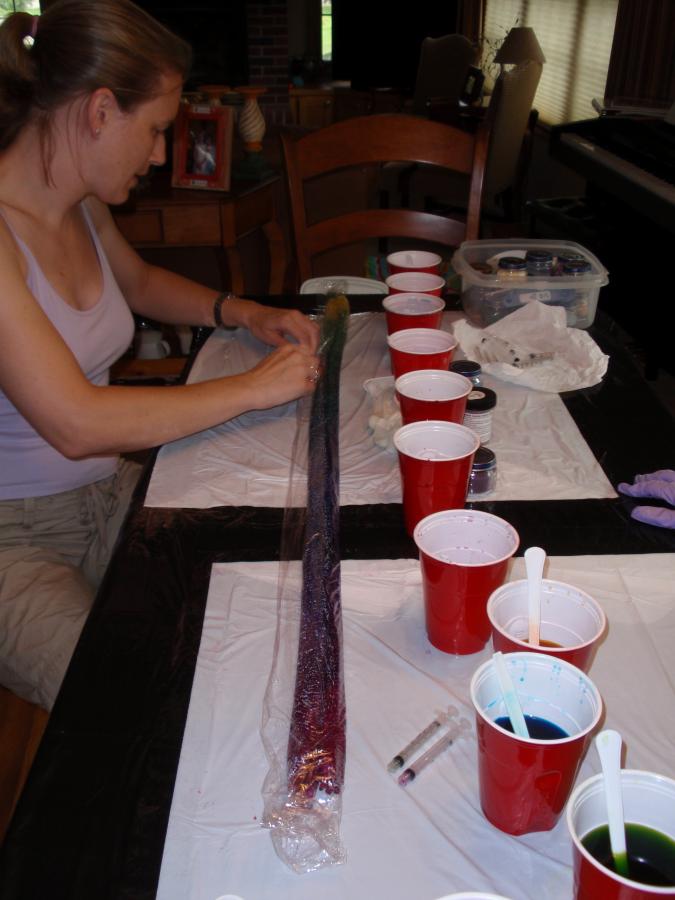 Can you believe that the purple and black yarn in this picture was not mine?! 🙂 Truth.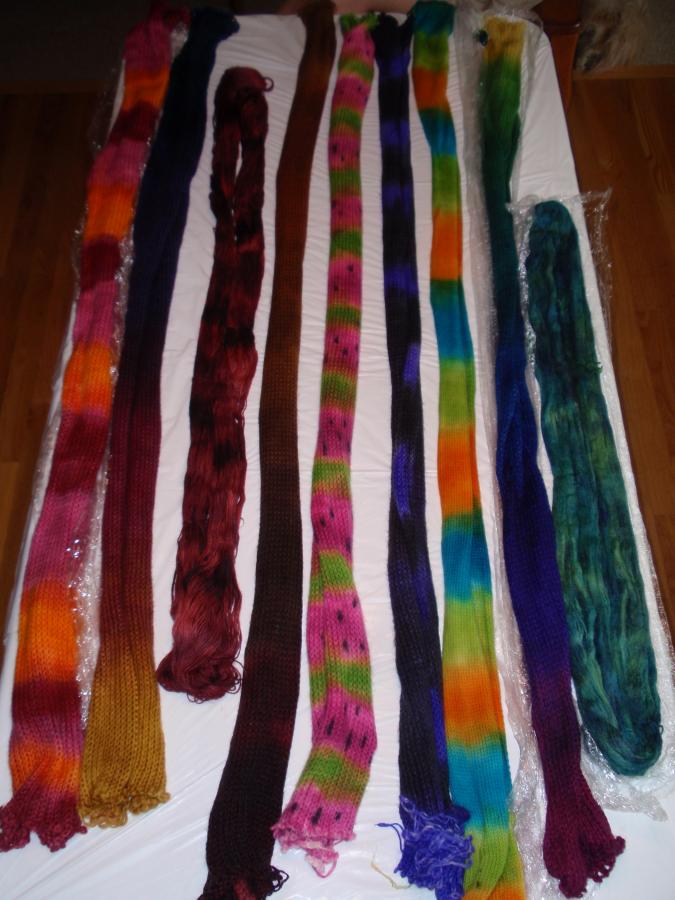 Now, KnitPicks claims you can just knit two socks at the same time from your sock blank and not have a thing to worry about, but I'm doubtful. That's some darned kinky yarn! I plan to soak it, weight it, and hope it hangs straight.
In order below, my Tequila Sunrise, Jeanne's Laurie's Socks #1, and my Laurie's Socks #2.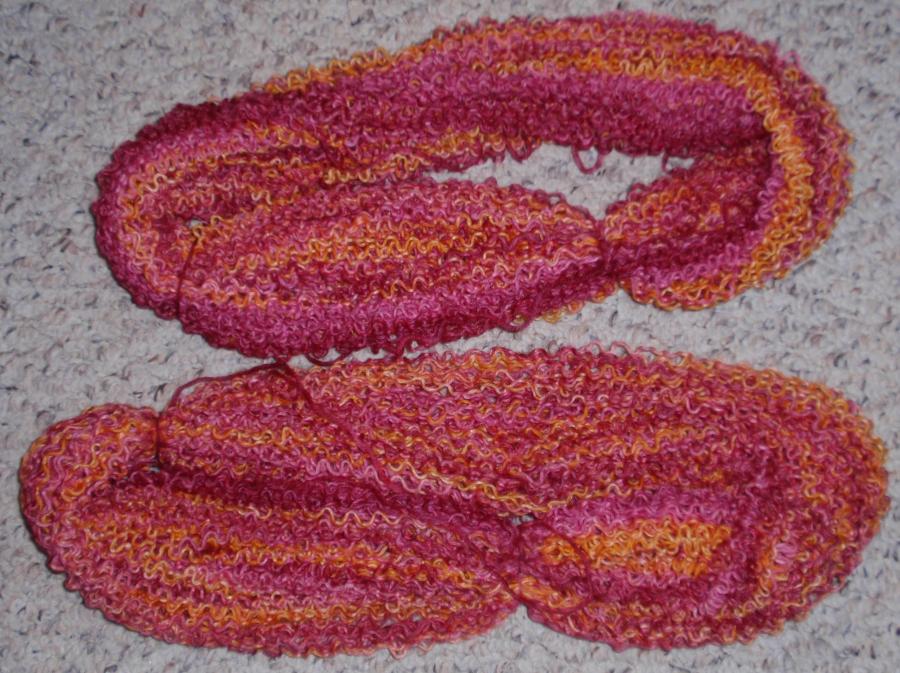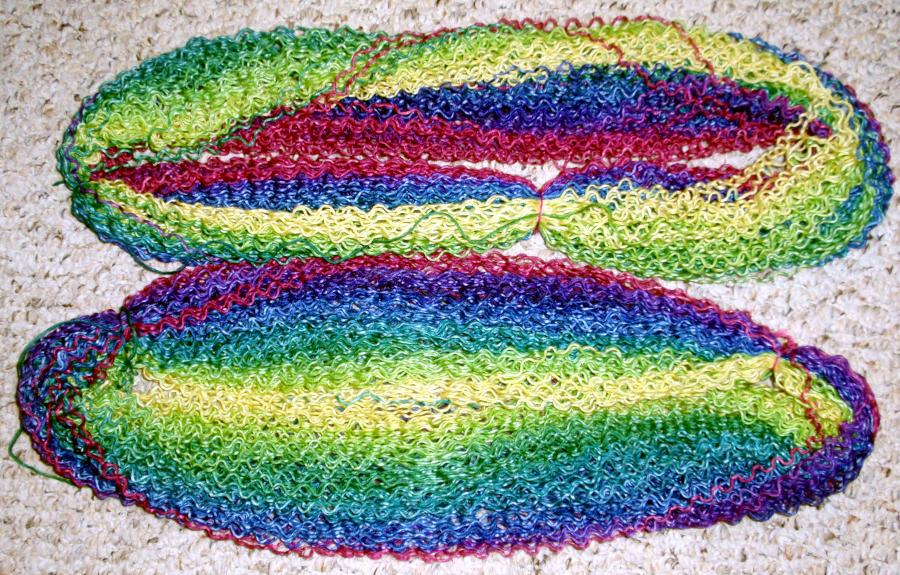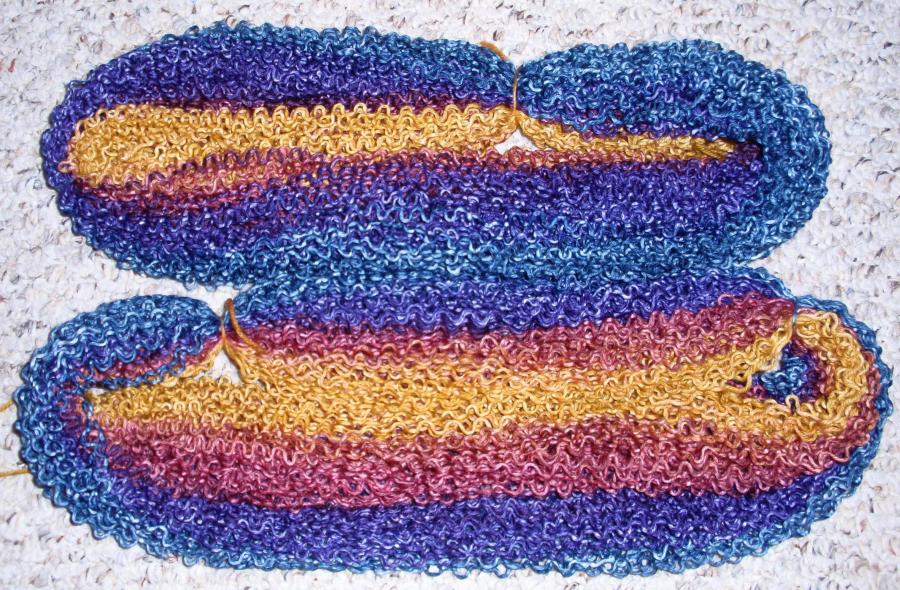 And, of course, all the kinky self-striping yarn that Jeanne and I dyed – her skeins on the left and mine on the right.
My thoughts? KnitPicks, you need to knit the sock blanks more loosely, so that dye can reach all of the yarn. We all ended up with white spots that were not visible until we unwound the yarn. Also, I can't imagine trying to knit this straight off the sock blank. I recommend that two people with niddy-noddies wind the yarn from the blank (one of you will will need to stand on the blank – beware if your feet are ticklish) into hanks so you can soak and straighten the yarn.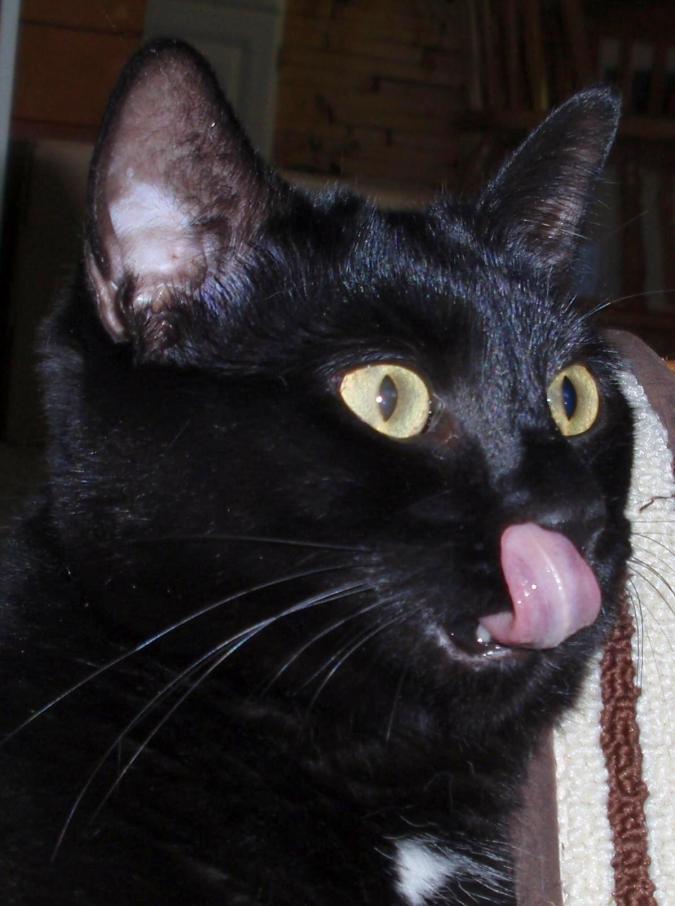 "Mmmm… doesn't all that yarn look scrumptious?! I hope Mom is inattentive for a few minutes, so I can add some extra ends to the process." -Mayhem