Congrats to Jase, who won the copy of Immortal Curse (Witch Way, Book 1) by Bronwyn Green!
---
Many thanks to Kim Dare for donating an ebook copy of her forthcoming kinky m/m romance, Bi Now, Gay Later, for one lucky reader to win!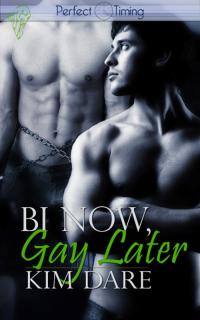 Can a bi submissive really find happiness with a master who doesn't believe bisexuality exists?

Jerry would be Denton's ideal submissive – if only he would just get his last foot out of the closet and admit he's properly gay. Denton loves Jerry, but he knows it's a master's responsibility to make sure his submissive doesn't lie to himself or the rest of the world. He can't let Jerry hide behind the bi-sexual label forever.

Jerry has no doubt that he's one-hundred percent bi-sexual. He's also well aware how much his master hates that fact. Jerry loves his master and he wants to please him, but he can't lie and say he's gay when he knows he's not. Denton would be Jerry's ideal master, if he could just accept the fact he's bi.

Eventually, somebody's going to have to give in and admit he's wrong. The only question is who?
About Kim:
I'm 26 years old, from Wales, UK. I started writing Male/Male BDSM erotic romances in 2006 – back when I didn't even know e-books existed, let alone kinky gay ones! Since then, I've broadened my horizons to include Male/Female stories, menages, shifters and a few other things, but I've never managed an entirely vanilla story, lol.

Since December 2008 I've published 22 novellas with Total-e-bound and Resplendence Publishing and I now write full time about kink, love and happy endings.
Contest Rules
To enter, leave a comment stating that you are entering the contest. Contest closes 7 pm CDT, Monday, April 5.
If you haven't commented before, your comment will not be visible until after I moderate it. Please do not leave a second comment because your first doesn't show up! The blog gnomes will decide your comments are spam and then only luck and counterintuitive espionage will salvage your entry…
If your comment is actually an advertisement or if your CommentLuv link turns it into an advertisement, your comment will be deleted. (Most of you do not need to worry – this refers to some pretty clever comment spam.)
Winners will be selected by random number.
You must leave a valid email address in the "Email" portion of the comment form.
Please make sure that your spam filter allows email from stumblingoverchaos.com!
If a winner doesn't respond to my congratulations email within 48 hours, I will select another winner.
If you win, please respect the author's intellectual property and don't make copies of the ebook for anyone else.
This contest is open worldwide!
---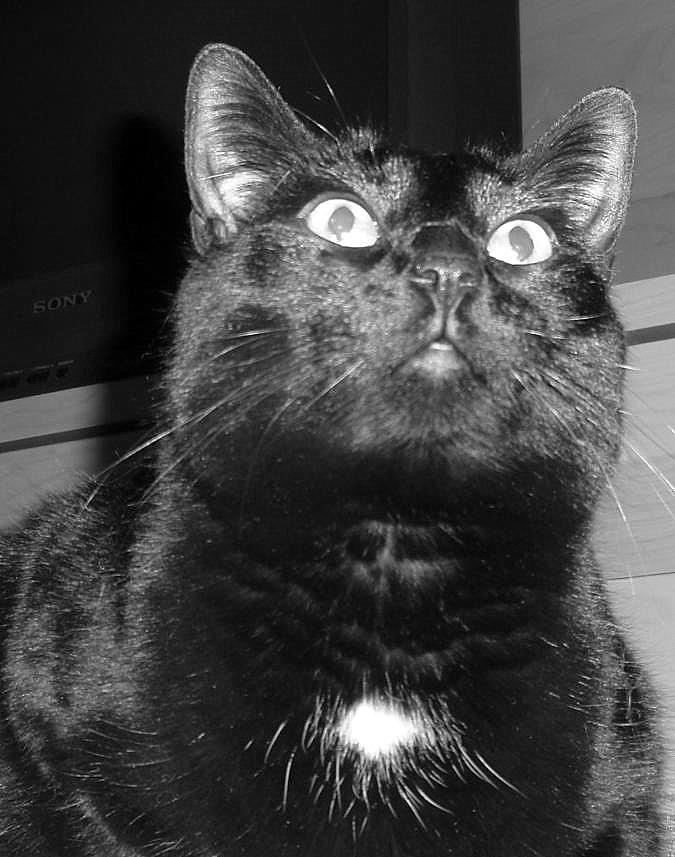 "Not now, Mom. Busy. If I blink, that ghost spider is going to get away!!" -Mayhem