Many thanks to author Kim Dare, who's providing an ebook copy of her forthcoming m/m paranormal romance, Ryland's Sacrifice, for me to give away to a lucky winner!
Principles don't pay tuition fees. When Ryland's math scholarship disappears overnight, he has two choices. He can borrow money from fellow student Jason Burrows, who has very interesting ways of collecting debts. Or, he can volunteer to be thrown to the werelions.

One night spent playing the part of a willing human sacrifice will give him enough money to finish his PhD. It seems like a good deal – right up until the moment he finds himself naked, blindfolded, bound and surrounded by lions.
A bit more about Kim, who might have been a little bit traumatized that I asked, based on her first few sentences!
"Tell me a bit about yourself" is an evil thing to ask a person to do. It's like handing someone a microphone and telling them to "say something". Instant mind blank. Here goes anyway…

I'm 26 years old, from Wales in the UK, and apparently incapable of writing anything like this without making it sound like a really bad personal ad, lol.

And on to what I guess is the interesting bit – I write BDSM erotic romances. Most of them are Male/Male, some are Male/Female and a couple are menages, but all of them are kinky and, in their own way, they are all love stories that work towards giving happy endings to characters who really deserve them.

My latest obsession of the moment is with shifters. I've already got a pack of werewolves who are having a huge amount of fun over at Total-e-bound. Now, my pride of werelions have found a very nice home at Resplendence Publishing – the humans who fall in love with them are settling in quite well there too.

That's pretty much it. If you want to know anything else, just ask. I'll be lurking about while the competition is running, so if any questions crop up in the comments, I'm happy to chat.
Ryland's Sacrifice will be released by Resplendence Publishing on Tuesday, February 9.
Contest Rules
To enter, leave a comment below stating that you are entering the contest. Leave your comments by 7 pm CST, Monday, February 8.
If you haven't commented before, your comment will not be visible until after I moderate it. Please do not leave a second comment because your first doesn't show up! The blog gnomes will decide your comments are spam and then only luck and interpretive dance will salvage your entry…
If your comment is actually an advertisement or if your CommentLuv link turns it into an advertisement, your comment will be deleted. (Most of you do not need to worry – this just refers to some pretty clever comment spam.)
Winner will be selected by random number.
You must leave a valid email address in the "Email" portion of the comment form.
Please make sure that your spam filter allows email from stumblingoverchaos.com!
If a winner doesn't respond to my congratulations email within 48 hours, I will select another winner.
This contest is open worldwide!
---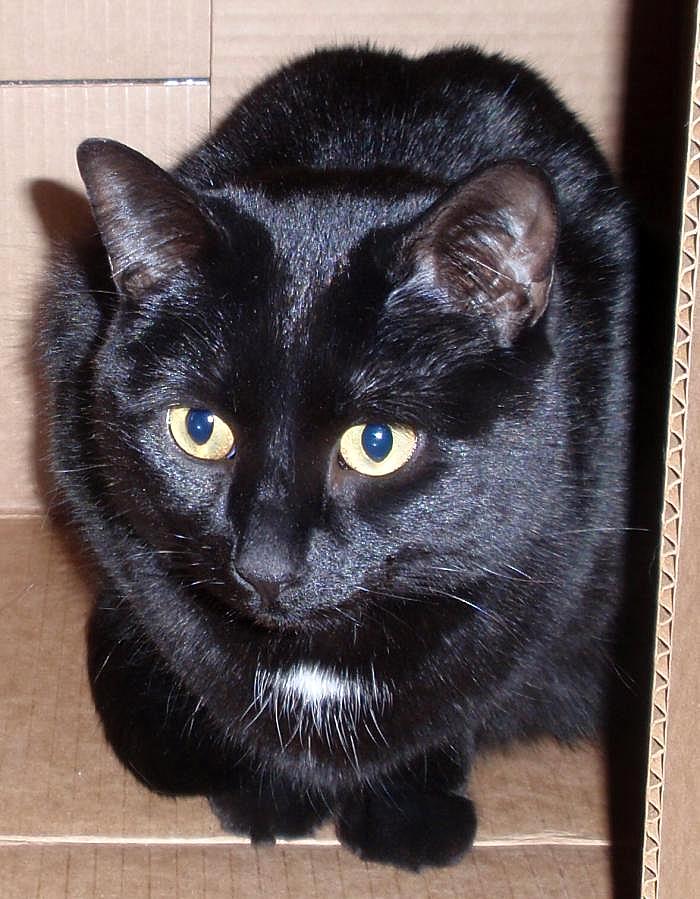 "I don't think werelions are really cats. Still waiting for that black cat book giveaway, Mom. If you loved us…" -Mayhem
Hmm. In correcting this overexposed picture of May, I appear to have left her very sparkly. But not pink! 😉