Do you think Chaos might've suspected something was up when I was packing?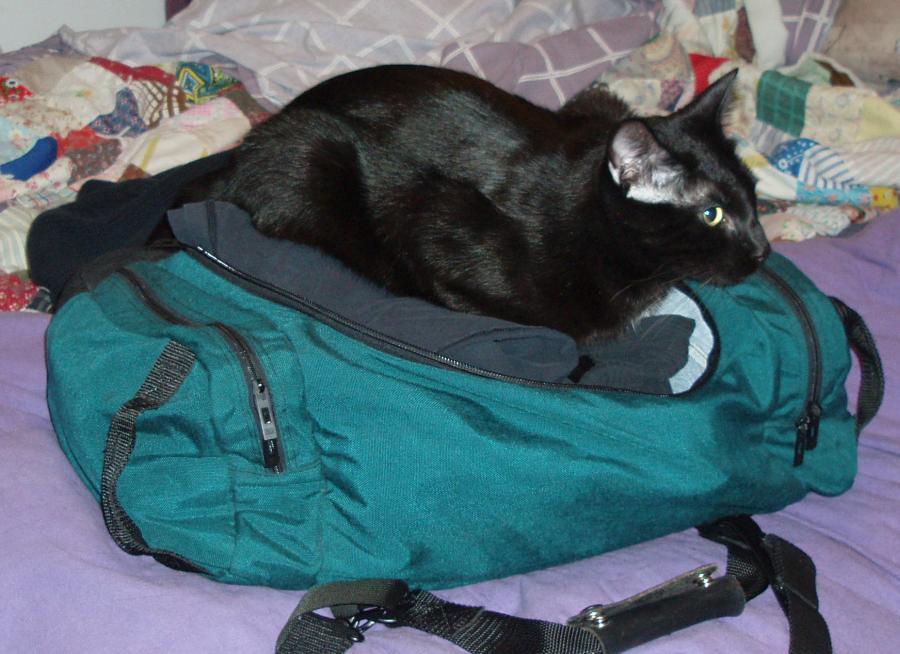 "If I sit on her bag, she can't pack and leave. Ha! I foiled her but good." -Chaos
Poor Chaos.
While I was up north over the weekend, we went to Goods from the Woods in Grand Rapids.
It turned out to be a great place to find holiday presents for certain hard-to-shop-for family members. None of said presents will be pictured for obvious reasons, but here were a few things that intrigued and amused. (I did pick up one or two things for myself and I'll post about them later in the week!)