Heather's giving away a Project Spectrum pink/green/yellow themed cd – leave a comment about what you like about spring before midnight MDT, April 6, and you could win a copy.
You could also win a Dyson vacuum cleaner from Five Minutes for Mom, but you have act quickly – the contest closes at 1 pm EDT today, April 4!
It snowed last night. It's snowing right now. Waaaaah!
The pet food recall has expanded a bit. However, neither of the Science Diet dry foods that Chaos eats (w/d and c/d) contain wheat gluten (it's the m/d that's being recalled by Hills), and May eats a grain-free food called Innova EVO. For treats, they get Feline Greenies (fortunately, they chew their Greenies and don't bolt them, so no choking/breathing problems), which don't contain wheat gluten, either. Thanks to everyone who has inquired! We all appreciate your concern – especially since I don't watch TV and missed the initial furor. Jeanne's looking out for me now and making sure I'm up to date. 🙂
Work is still crazy. But I'm done early today for the Yarn Harlot festivities and I'm taking tomorrow off. Woo-hoo!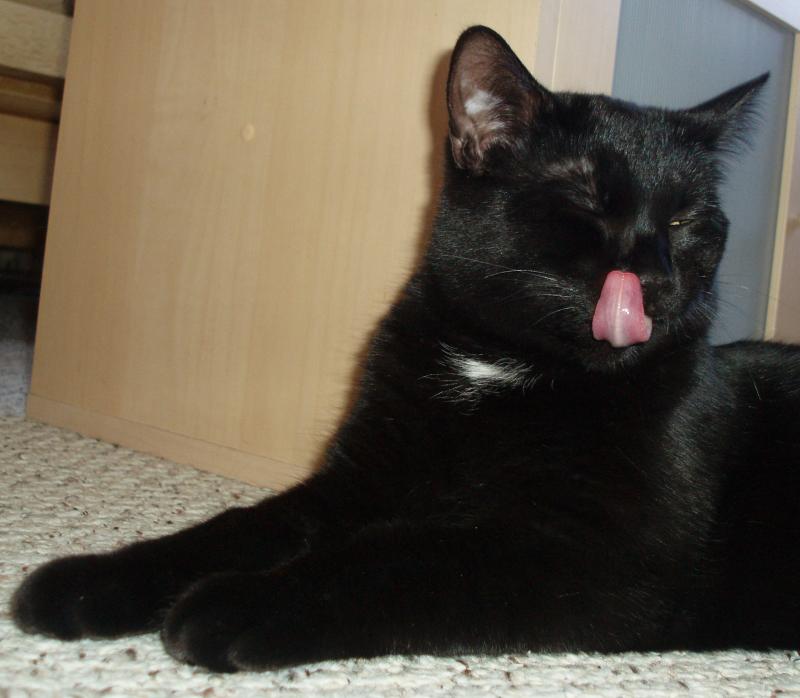 "Mom's brain was pretty tasty! But there sure wasn't much left after work ate most of it Monday and Tuesday." -M