At last! The refined raglan is finished. I really like how this turned out – I'm wearing it right now!
I did make a few modifications to the pattern:
I knit the body and sleeves longer.
I changed the sleeves to be standard tapered sleeves, not bell sleeves. Bell sleeves drive me nuts. 🙂
I shortened the funnel neck. I look like a dork in a funnel neck – it only took me three tries to realize that and change the neck.
I added a few short rows to the upper back so that the front of the sweater wouldn't give me that slightly strangled feeling. I should've added a few more short rows.
I used a three-needle bind-off to fasten down the neck instead of sewing it down later.
I can see myself adding some cables to the raglan shaping in future projects. Here's a little cabley detail:
Chaos and May eagerly awaited blocking. (Please excuse the blurry shot.)
"I can just tell something's going to happen!" -M
"Hopefully something good involving tuna." -C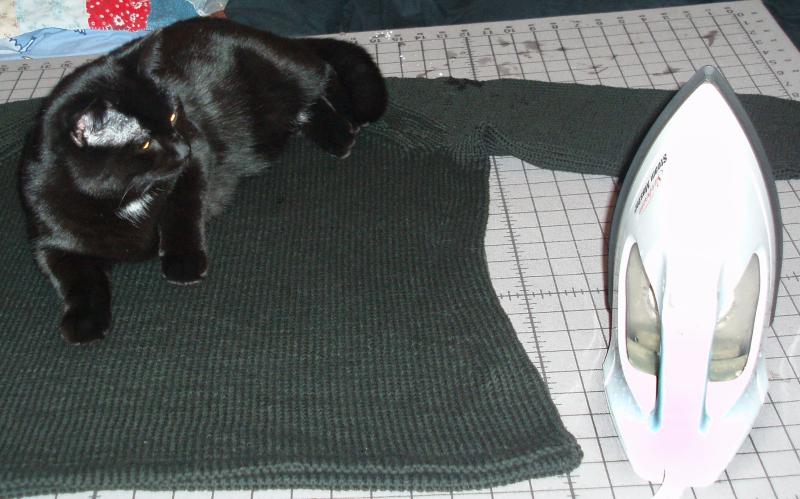 "Big kitty, I don't know why you ran away when the iron came out! It isn't very scary to me." -M
"And see? With me here, Mom doesn't even need the iron." -M