Carol and Margene are asking us to use the two weeks from November 18 – December 2 to Knit Unto Others. This is the second year they've coordinated this effort, and this year there will be prizes for those who participate!
Hope everyone had a great weekend! Mine was extremely relaxing, which I really needed after some long days at work last week – and with more long days ahead in the next week or two. Spending so many hours working in front of the computer is cutting way down on my blog reading time and inclination – when I get home, I can't bear to be in front of the computer anymore. But I'm also frustrated about being behind in what everyone's up to. *sigh* And then I have this significant birthday coming up in less than two weeks, which has me a bit contemplative about life, the universe, and everything. So, I've been distracting myself with reading and knitting (I know, how is that different from any other time?!).
Reading Update
Incubus Dreams by Laurell K. Hamilton. Another Anita Blake, Vampire Hunter novel (book 12, apparently) – um, yeah, I couldn't help continue rereading this series… Moving right along!
Blood Trail, Blood Lines, and Blood Pact by Tanya Huff. More books from the Vicki Nelson series about Toronto vampire Henry Fitzroy. These are good reads. I'm curious how accurately they depict Toronto (well, beyond the obvious supernatural stuff…) – they seem very descriptive of the city!
Ok, totally not in time for Socktoberfest, but I finally finished the Flatiron socks, knitted from yarn I dyed.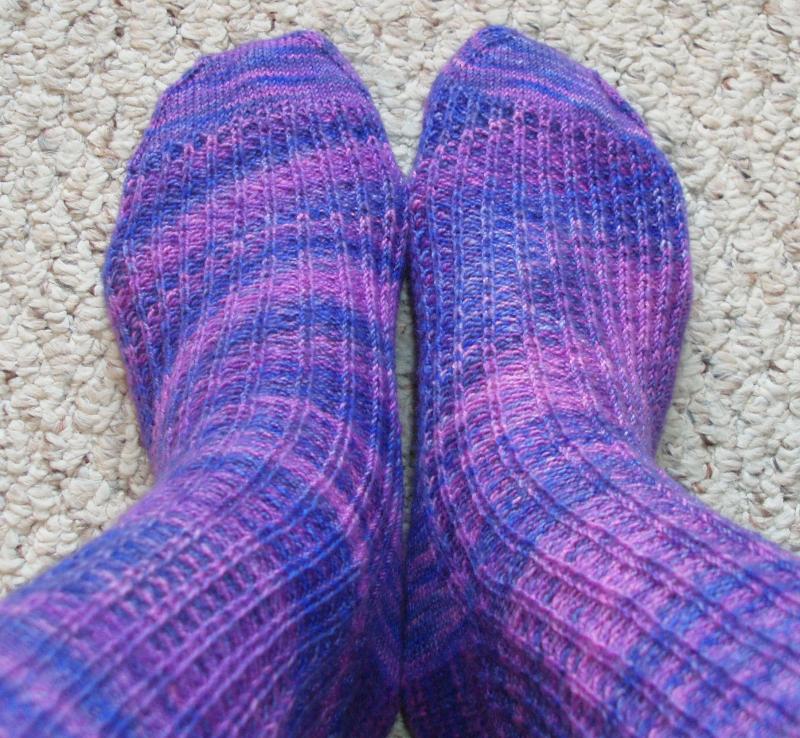 A little color correction actually got them slightly closer to reality – the pink and purple defeats my camera. Strangely, no cats were lured by knitting photography…
However, lurid yarn on the floor (more hand dyed, now wound up for a new pair of socks) drew them right out.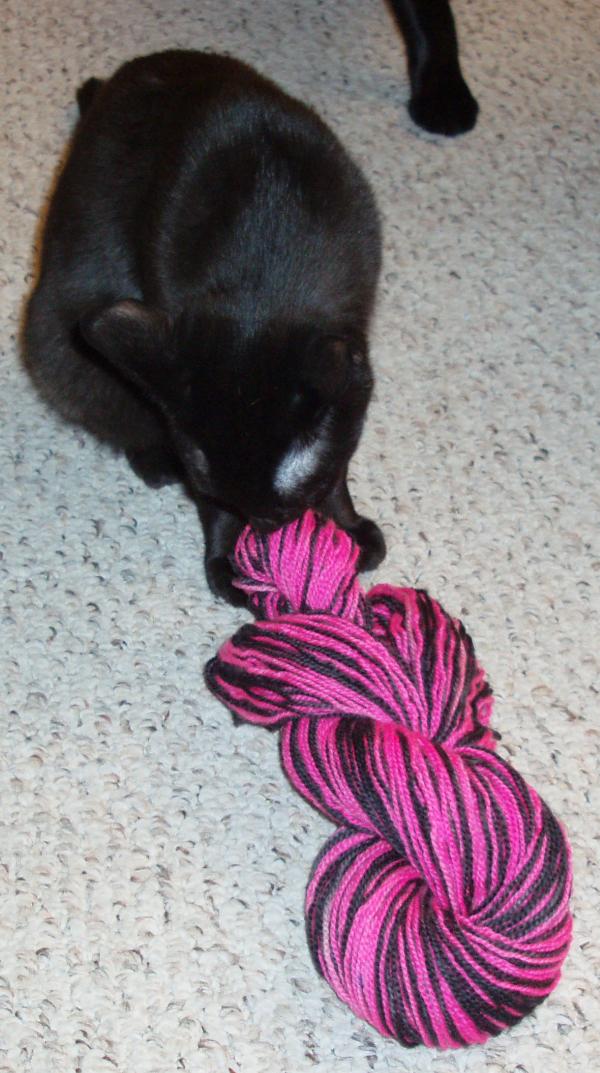 "Stay back, big kitty! Your aged eyes might not be able to deal with this brightness!"