Bookity
Think, Do, Learn, Make
Cookity
Gluten Free
Artsy Crafty
Cool
Cool or Wha…?
Wha…?
LOL
Teh Cute
Reading Update

Typewriter: A Celebration of the Ultimate Writing Machine by Paul Robert & Peter Weil. Really interesting look at the early days of the typewriter, focusing on the amazing number of typewriter-related patents granted and the equally amazing number of typewriter companies that went bankrupt.

Soft Summer Blood (DI Liam McClusky #4) by Peter Helton. Cranky about how the book ended. And if this is how the series ends… Hmph.

Known Devil (Occult Crimes Unit Investigation #3) by Justin Gustainis. Ok paranormal thriller about a cop and his vampire partner trying to figure out what's happening with a vampire mobster gang war.

The Eidolon by Libby McGugan. Good scifi suspense about research scientist whose project is suddenly and inexplicably shut down, right before he's approached by a very mysterious figure with a job offer that seems too good to be true.

The Cracked Spine,
Of Books and Bagpipes
, A Christmas Tartan
, and
Lost Books and Old Bones (Scottish Bookshop Mysteries 1, 2, 2.5, & 3) by Paige Shelton. Pretty good mystery series about an American archivist who moves to Edinburgh to work in a very unusual bookstore. I'm having a bit of trouble suspending my disbelief at the amateur sleuth angle in this series and am concerned about spraining an eyeball from all the eye rolling I've been doing.
---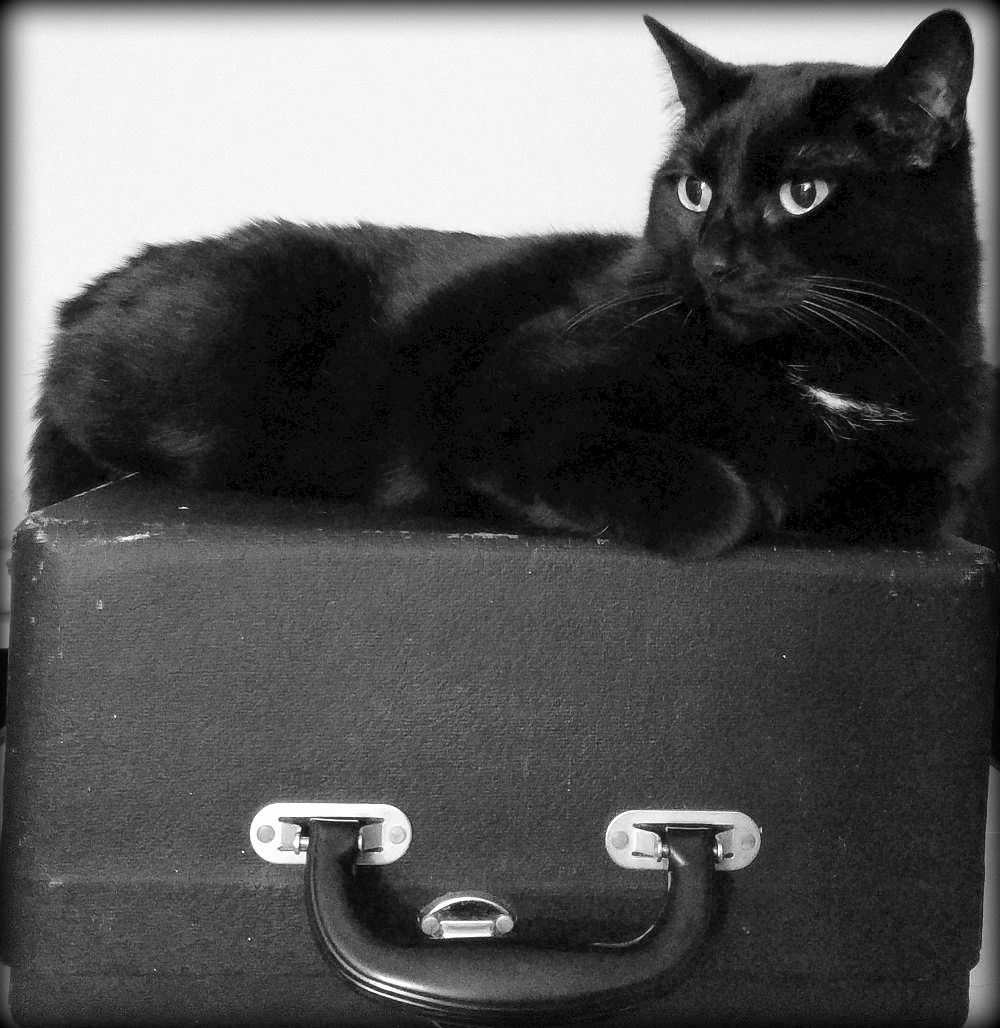 "I've been looking and looking, but I just don't see this 'typewriter case' you keep mentioning, Mom. It's a mystery, I guess." -Mayhem