Bookity
Learn, Think, Make, Do
Cookity
Gluten Free
Artsy Crafty
Cool
Cool or Wha…?
Wha…?
LOL
Teh Cute
Reading Update

Wildly into the Dark: Typewriter Poems and the Rattlings of a Curious Mind by Tyler Knott Gregson. Good collection of short poems that I didn't quite connect with.

The Repurposed Library: 33 Craft Projects That Give Old Books New Life by Lisa Occhipinti. Very good look at how to transform old books into all sorts of things, such as lamps, a chandelier, a fireplace screen, an ebook reader cover, and more.

Collage Art: A Step-by-Step Guide and Showcase by Jennifer L Atkinson. Good collection of interesting collage techniques, including using collagraphy, woven paper, fabric, and assemblage. For a book from 1996, it definitely managed a mostly timeless feel.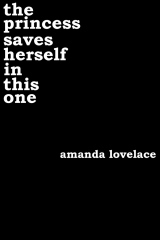 the princess saves herself in this one by Amanda Lovelace. Very good, most likely haunting collection of poetry. Some of the poems resonated all too well.
---
"You stay right there, May." -Chaos
"But WHY, big kitty??" -Mayhem