Sorry about having the comments turned off for those of you who stopped by bright and early Wednesday morning. I'm still not sure how I managed that one. Just gifted, I guess. 😉
Go help JessaLu break her personal best for number of comments on a post and you could win a skein of sock yarn or hank of roving. Leave your comments before midnight EDT today (April 16).
I've actually started a sweater for myself! It's the zip-front hoodie from Knit So Fine: Designs with Skinny Yarn.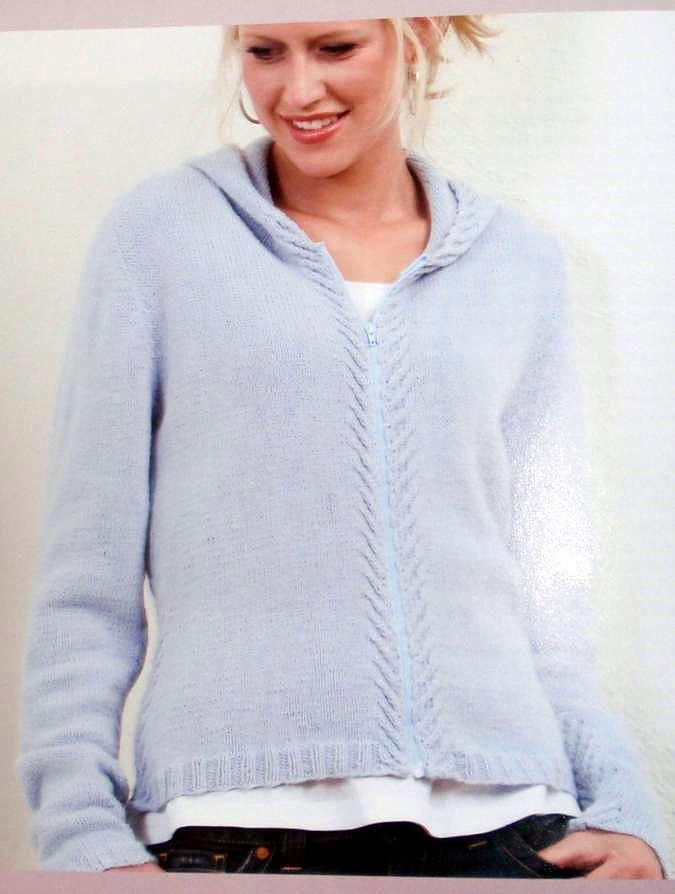 I may or may not actually knit the hood. I have a lot of time to decide on that, since I'm knitting the sweater on US3s from the bottom, using black Jaeger Trinity, which is a discontinued cotton/silk/nylon blend. At the rate I'm knitting, I should finish this sweater in 2011 or so.
Want to see the cables in detail?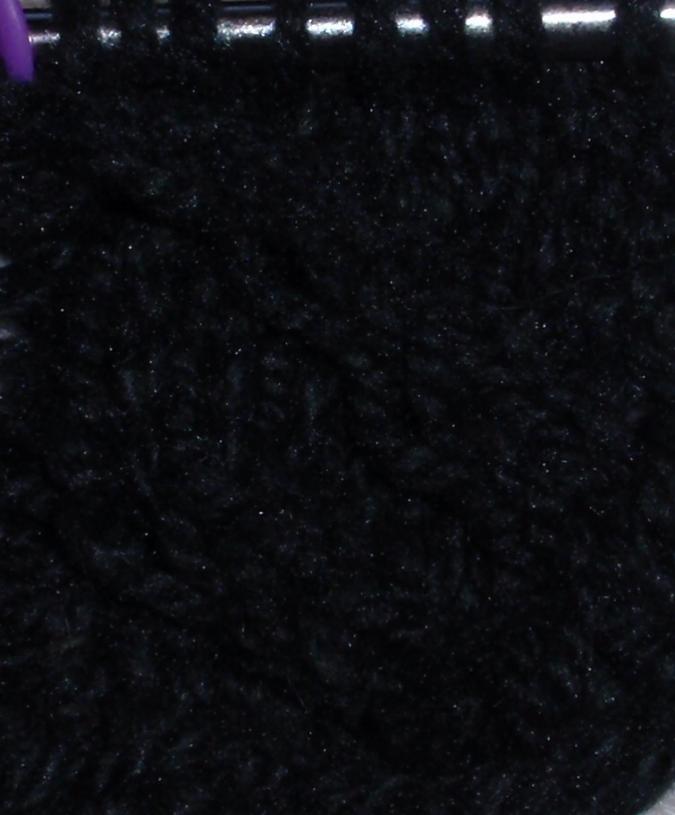 Clicking on it won't help. But I'll wait while you verify that. Yup, I bet you're already looking forward to the next two years worth of progress pictures on this project, eh?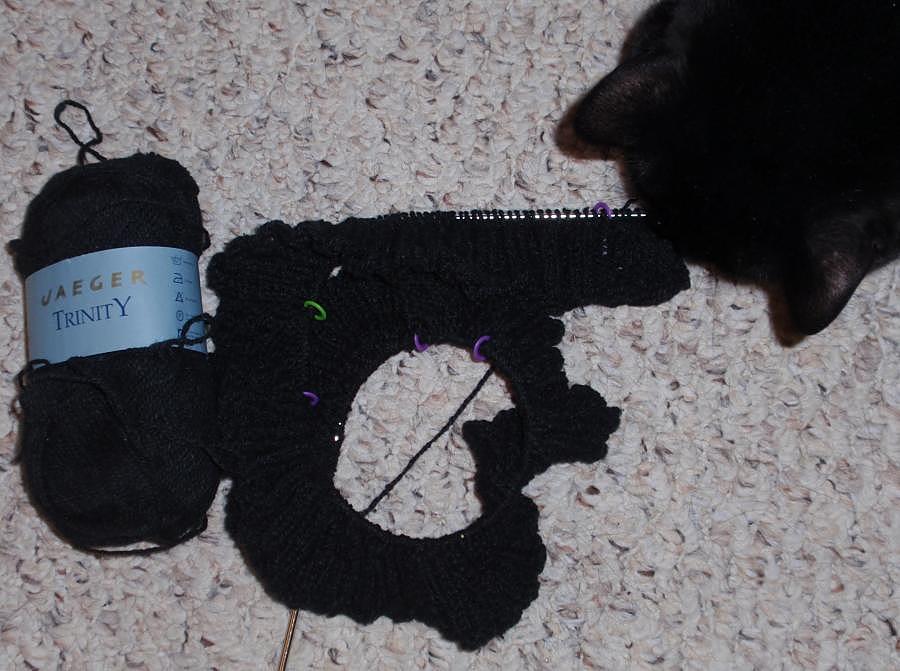 *sniff sniff sniff* "This is not a sock." -Mayhem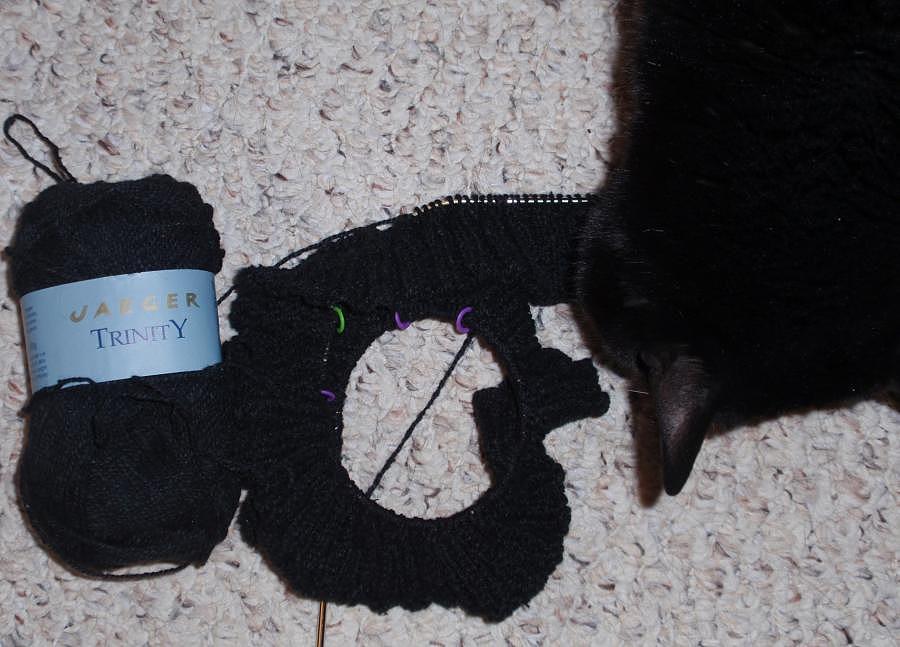 "But this yarn does smell awfully tasty…" -Mayhem
*sound of me rushing to rescue project before Mayhem creates more ends*