Many thanks to Dirk Greyson for donating an ebook copy of his forthcoming paranormal m/m thriller, Challenge the Darkness, for a lucky commenter to win! Challenge the Darkness will be released by Dreamspinner Press on August 31.
When alpha shifter Mikael Volokov is called to witness a challenge, he learns the evil and power-hungry Anton Gregor will stop at nothing to attain victory. Knowing he will need alliances to keep his pack together, Mikael requests a congress with the nearby Evergreen pack and meets Denton Arguson, Evergreen alpha, to ask for his help. Fate has a strange twist for both of them, though, and Mikael and Denton soon realize they're destined mates.

Denton resists the pull between them – he has his own pack and his own responsibilities. But Mikael isn't willing to give up. The Mother has promised Mikael his mate, told him he must fight for him, and that only together can they defeat the coming darkness. When Anton casts his sights on Denton's pack, attacks and sabotage follow, pulling Denton and Mikael together to defeat a common enemy. But Anton's threats sow seeds of destruction enough to break any bond, and the mates. determination to challenge the darkness may be their only saving grace.
Excerpt (scroll down and select "Expand")
About Dirk
Dirk is very much an outside kind of man. He loves travel and seeing new things. Dirk worked in corporate America for way too long and now spends his days writing, gardening, and taking care of the home he shares with his partner of more than two decades. He has a Masters Degree and all the other accessories that go with a corporate job. But he is most proud of the stories he tells and the life he's built. Dirk lives in Pennsylvania in a century old home and is blessed with an amazing circle of friends. You can find out more about Dirk on Facebook.
Contest Rules
To enter, leave a comment stating that you are entering the contest. Contest closes 7 pm CDT, Friday, August 28.
By entering the contest, you're confirming that you are at least 18 years old.
If you haven't commented before, your comment will not be visible until after I moderate it. Please do not leave a second comment because your first doesn't show up! The blog gnomes will decide your comments are spam and then only ritual dust bunny sacrifice will salvage your entry…
If your comment is actually an advertisement or if your CommentLuv link turns it into an advertisement, your comment will be deleted. (Most of you do not need to worry – this refers to some pretty clever comment spam.)
Winners will be selected by random number.
You must leave a valid email address in the "Email" portion of the comment form.
Please make sure that your spam filter allows email from stumblingoverchaos.com!
If a winner doesn't respond to my congratulations email within 48 hours, I will select another winner.
If you win, please respect the author's intellectual property and don't make copies of the ebook for anyone else.
This contest is open worldwide!
---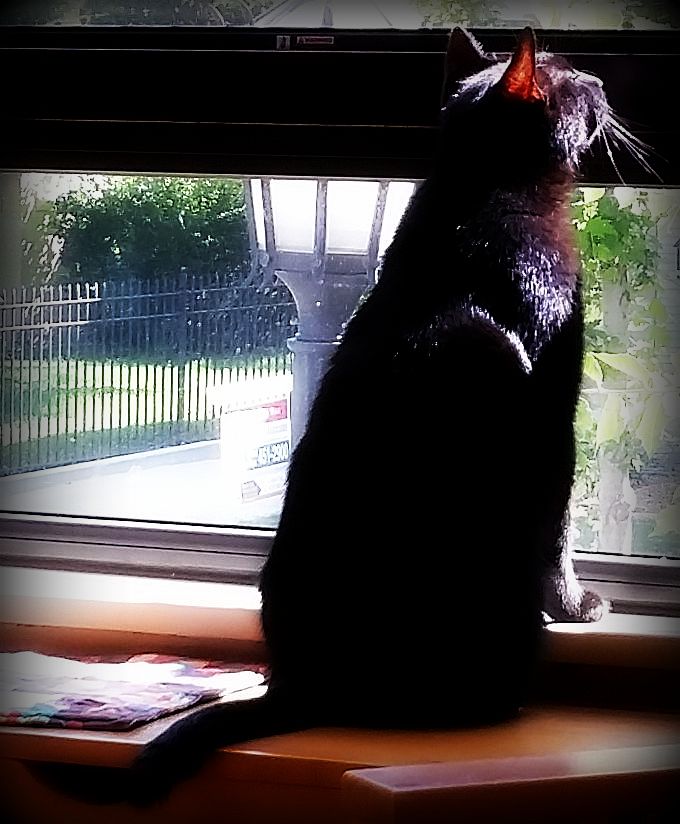 *enthralled* -Chaos