---
---
Congrats to Penumbra, who won Too Good a Man (Red Dragon #2) by Becky Black!
Congrats to Ninna, who won Almost Mine by Eden Winters!
---
---
Randonymity
I'd take a picture of the snow to show you, but there's too much ice on my windows from all the snow and sleet blowing around.
Contest(s)
Bookity
Olympickity
Think, Do, Learn, Make
Cookity
Gluten Free
Crafty
Cool
Cool or Wha…?
Wha…?
LOL
Teh Cute
Reading Update
---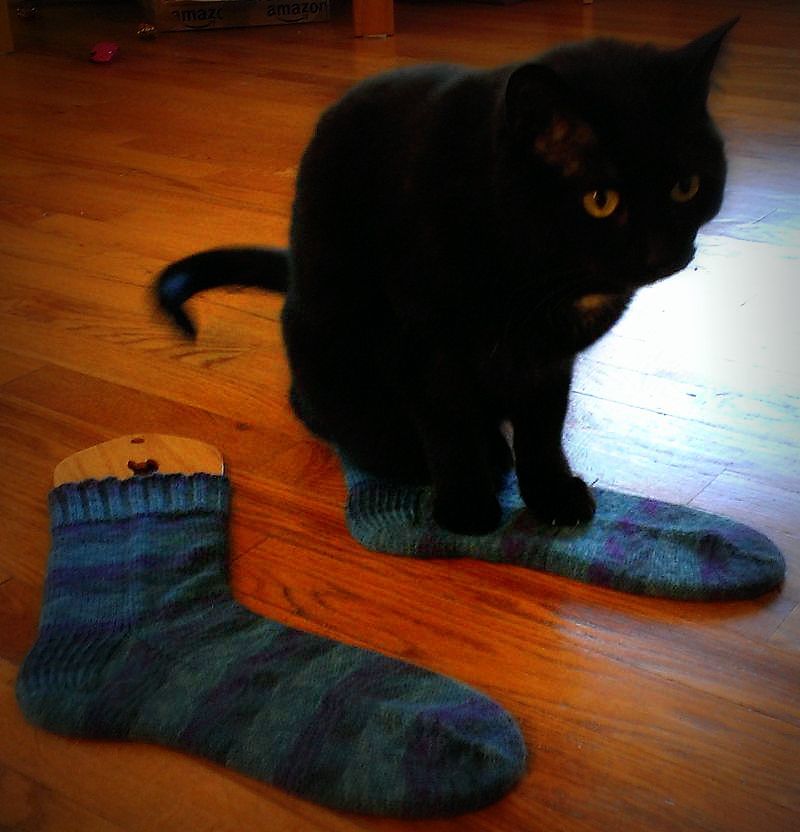 "Wait, these are different from the socks that were on the floor last week. What's going on here?! Has Mom been replaced by an alien?!" -Mayhem
My SIL's 2014 birthday socks, done three weeks before her birthday!